Sales Have Ended
Ticket sales have ended
Access to the recordings of this event, for ticket holders, will be until 7th February '21.
Sales Have Ended
Ticket sales have ended
Access to the recordings of this event, for ticket holders, will be until 7th February '21.
GIL HEDLEY, MICHAEL SHEA, JOANNE AVISON and HELEN EADIE are your presenters for THE FASCIAL HEART.
About this Event
This event has now happened.
If you bought a ticket for the live event you do not need to purchase another ticket, you can access these recordings from Sunday 17th January.
If you have not yet bought a ticket but would like to watch the recorded videos of the event, you will need to purchase a ticket.
Please note that access to these recordings ends at 23.30, 7th February (UK time).
Inimitable dissector, 'somonaut' and inspirational speaker Gil Hedley, eminent somatic psychology and craniosacral therapy educator Michael Shea, and superbly fluent explorer of the biomotional self Joanne Avison are your presenters for our next event, THE FASCIAL HEART. Yoga teacher Helen Eadie takes you into a somatic experiencing session to help you engage with your own heart, and offers two heart-focused mobilisation sessions.
The aspects of the heart covered in this event are myriad, from anatomy to self-assembly, from the dissected fascia to the felt sense, from embryology to the macro and the micro..... let us take you on the ultimate exploration of this most subtle of organs....
Gil Hedley Ph.D
Lecture title: On camera dissection of the pleura and pericardial tissues of the heart center
In his own, inimitable fashion, Gil will be talking us through the heart anatomy as he dissects and explores the heart. Gil is a much-loved, inspirational presenter who always manages to bring unusual insights to dissection and to anatomy.
Gil Hedley has been teaching integral anatomy in the dissection laboratory and at large to somanauts from all over the world and from a wide variety of disciplines and modalities since the mid-nineties. Gil is the producer of The Integral Anatomy Series, 4 feature length videos documenting his whole body, whole person approach to the human form. He has published a number of books and online courses, and hosts a great deal of free content on his "Somanaut" channel on Youtube and much more on his website, www.gilhedley.com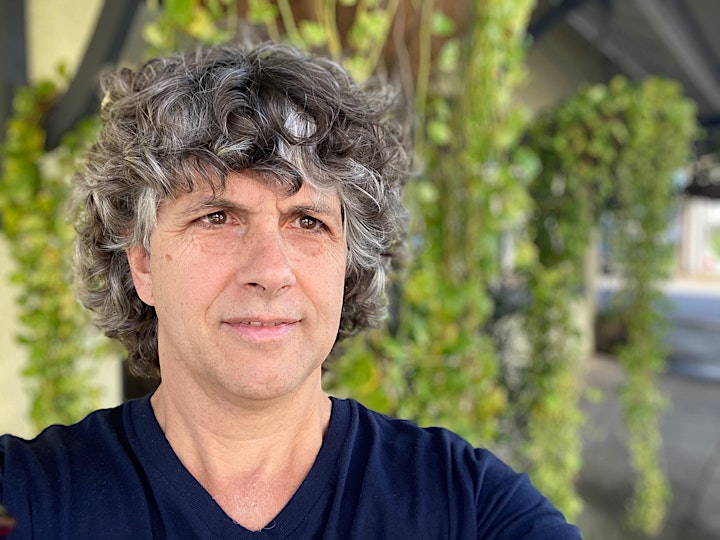 Joanne Avison MSS, CMED, C-IAYT
Lecture title: The Heart of the Matter of Being Us
In this presentation we will consider the heart-centred nature of our self-assembly and how this correlates with ancient wisdom and modern fascia science.
At the heart of the matter of being us, physically and psychosomatically, is that we self-assembled according to a pattern. While the general (as in genetic) pattern is species-specific, paradoxically, what makes us all the same is that every one of us is unique. Each one of us animated our (own) form into form according to our movement patterns and individual expressions of that genetic code, in a unique kinematic dance in space and time. Fascia is the organ of organisation; expressing our unique architecture as our archetypal morphology. As creatures essentially formed in soft matter, that architecture self-assembles according to the geometry, kinematics and genetic frequencies of living humans, being. That is distinct from the classical anatomical and biomechanical systems based on hard matter physics that we have relied upon historically to explain human motion. Recent research into the fascial matrix suggests that this fundamental and ubiquitous fabric is also the largest sensory organ of the body and responsible for our proprioception and haptic awareness. Essentially meaning "one's own self-perception" this indicates that we are both self-assembling and self-aware on a multi-sensory and multi-dimensional basis.
We might see the heart as the conductor, orchestrating our inner and outer movements with both visible and invisible forces of life; from anatomy to archetypal patterns. At the macro- or micro- level, from muscles to molecules, our physical forms are shaped by (and in) the fascial matrix; morphologically unique to each one of us.
We begin as one uni-cellular being and become one multi-cellular human – a process of becoming that is syncopated by the heartbeat, from the outset. The heart feeds the growing brain, vessels, spine, organs, forms, systems and the in-between of the forms. The heart conducts the syncopated rhythms of the movements and gestures with which we form Our Selves. Essentially, I do me and you do you! Does the same heart-centred anima/animus orchestrate our unique archetypal patterns of the psyche (meaning soul), using the same fabric, as a psychosomatic interface between being and doing?
Joanne Avison is an author, advanced Yoga Teacher, Yoga Therapist and Structural Integration practitioner/teacher; she also has a master's degree in Spiritual Sciences. Joanne's fascination with fascia and human architecture led to membership of the Biotensegrity Interest Group , which pioneers how Biotensegrity distinguishes living movement and form. Joanne is passionate about the New Science of Body Architecture; the geometry of form and consciousness in animated beings. Her work includes writing the book Yoga: Fascia, Anatomy and Movement (Handspring, 2015) and presenting her ABC (Anatomy Basic Course) series worldwide, simplifying how fascia and Biotensegrity make sense of 21st century anatomy for manual and movement professionals of all disciplines. Biotensegrity is complex, yet it is also the keystone to natural motion and self-organized structure. Joanne's presentations weave the missing links between fascial anatomy and human health and performance, based in natural, biomotional integrity. www.joanneavison.com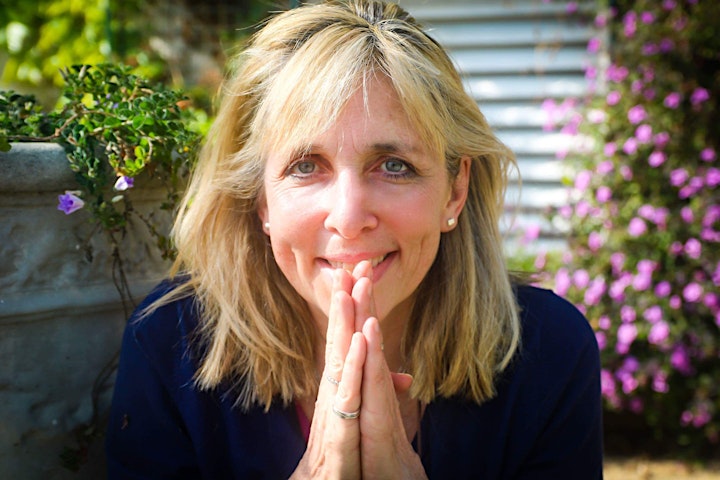 Michael Shea Ph.D.
Lecture title: Cardioception and the Felt Sense of Vascularity, an Embryonic PerspectiveThe blood is liquid fascia and self-assembles the tubes it moves through. The heart is an organ of impedance showing its originality of slow growth. The arteries and veins in the periphery of the embryo connect to the heart at the centre of its body mandala. With ordered movement, remodelling and pruning of yesterday's withering forms no longer needed, the developing vascular system must meet constantly shifting growth demands in every shape and structure of the body. Phenomenologically our embryo, current and past, achieves this by its attraction to quiescence at the cellular metabolic level and by the whole organism outforming biodynamically to the cosmos via exteroception and imagination. The felt sense of blood moving and heart beating leads our embryo on its path of discovering empathy and compassion. Is fascia the mediator of this balancing act of stillness and movement, informing and outforming?
Michael J. Shea received his Masters degree in Buddhist Psychology at Naropa University, and a doctorate in Somatic Psychology at The Union Institute. He taught human embryology in the pre & perinatal psychology doctoral programs at the Santa Barbara Graduate Institute. He was a consultant or member of numerous doctoral committees studying the phenomenology of prenatal life. He was an editor and wrote the Foreword and an Appendix to Prenatal Development and Parents' Lived Experiences, How Early Events Shape Our Psychophysiology and Relationships by Ann Diamond Weinstein published by Norton. He is an editor and writing the Preface to Breathing, Mudras and Meridians, Direct Experience of Embodiment by Bill Harvey, forthcoming with Handspring. He is the author of five books on Biodynamic Craniosacral Therapy, Volumes 1-5 and Myofascial Release Therapy with North Atlantic Books. He is in training to become a Buddhist chaplain at Upaya Institute in Santa Fe, NM.
He is a member of the American Massage Therapy Association (AMTA) and the Florida State Massage Therapy Association (FSMTA). He is licensed as a massage therapist in Florida since 1976. He is a founding member of the International Affiliation of Biodynamic Trainings (IABT) and was a founding board member of the Biodynamic Craniosacral Therapy Association of North America (BCTA-NA). He makes his home in South Florida with his wife, Cathy where they grow mangos and papayas. Information about his courses can be found on his website: sheaheart.com, or contact him at email: info@michaelsheateaching.com, by phone at 561.775-9912 or in writing at 13878 Oleander Ave., Juno Beach, FL 33408.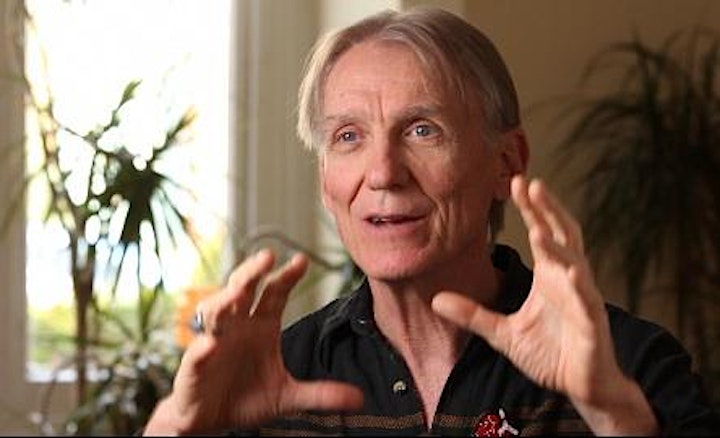 Helen Eadie BCST
Somatic Awareness Session – Centering ourselves in the heart
In this guided practice we will explore the psychosomatic experience of 'heart centred awareness', by slowing down our attention, and becoming present to the heart's relationship with our breath and soft tissue structures –particularly the diaphragm, tongue and soft palette. Through somatic enquiry, we will observe the correlation between conscious awareness of the heart and our ability to emotionally re-focus, support ANS regulation, and generate sensory coherence.
Helen Eadie is a biodynamic craniosacral therapist and yoga teacher, currently studying for a clinical certification in stress, anxiety and emotional regulation with theHeartMath Institute. Her approach to movement, health and well-being is essentially rooted in awakening and cultivating conscious awareness of how we are, and how we experience ourselves - moment to moment. The essence of Helen's teaching is to support individuals in becoming more skilled at self-regulation and generating psychosomatic coherence, through the practice of subtle movement, dynamic stillness and somatic awareness. www.heleneadieyoga.com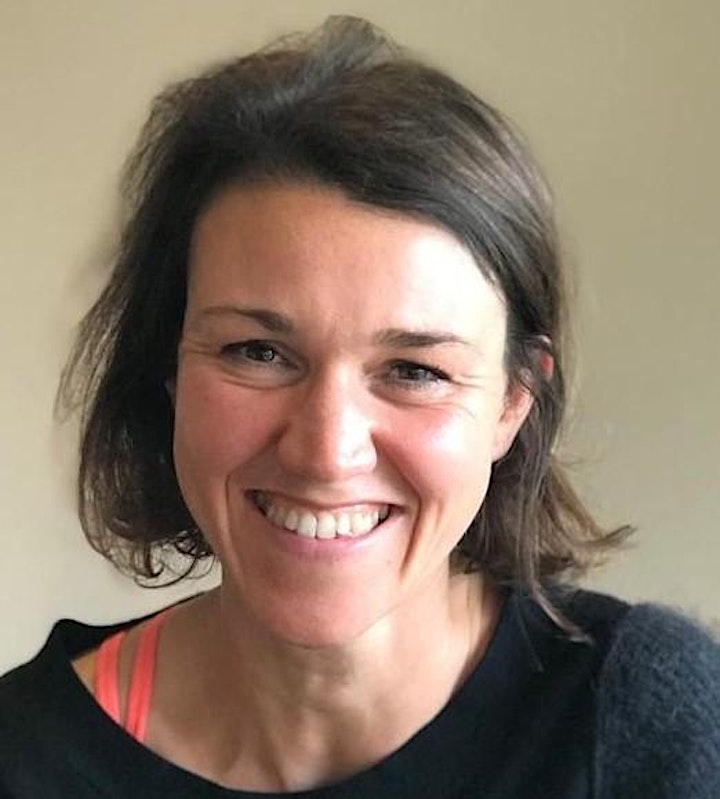 AGENDA – THE FASCIAL HEART
15.00 Welcome
15.05 Gil Hedley lecture: On camera dissection of the pleura and pericardial tissues of the heart center
16.05 Gil Hedley Q&As
16.35 Break
17.00 Move that Fascia! mobilisation session with Helen Eadie
17.10 Joanne Avison lecture: The Heart of the Matter of Being Us
18.10 Joanne Avison Q&As
18.40 Break
19.00 Move that Fascia! mobilisation session with Helen Eadie
19.10 Helen Eadie: Somatic Awareness: Centering ourselves in the heart
19.30 Michael Shea lecture: Cardioception and the Felt Sense of Vascularity, an Embryonic Perspective.
20.30 Michael Shea Q&As
21.00 Farewell
Date and Time
Location
Refund Policy