Description
Are you tired of dating? Wonder why it feels so difficult to meet someone and settle down? Do you feel frustrated, burnt-out and hopeless? Think about whether you will ever find true love? I know how you feel. Been there. In fact, I think I became a dating coach in order to help myself... and I did! He proposed after just 4 months of dating - true story :)
Hi! My name is Madeleine Mason. I am a psychologist and Managing Director of dating expert company PassionSmiths, specialising in dating and relationship counseling. I help singles find love through one-to-one coaching and I am really excited to invite you into my home for this really cool workshop, a precusor to my 6 month programme. (You may also get to meet my man and ask any questions!).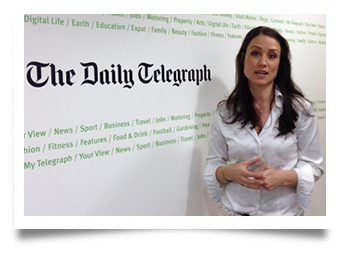 I think finding love totally depends on where you are in life, and whether you feel something like this will work for you or not (and only you can be the judge of that). What I CAN do is get you started on the right foot. I can pass on knowledge that will increase your chances of finding that meaningful realtionship you want and deserve. Think about how little time we have spent in our school years actually learning about relationships. How on Earth are we meant to find love, if not otherwise by blindly fumbling around in trial and error?
So for you I have two things to offer you. A workshop and a 6 month programme.
The workshop is a handful of hours (10 am - 3.30pm), that will get you prepped for dating, regardless of whether you have been dating for years or never had a relationship at all. The second offer is a chance to be on my dating programme, which is a 6 month course (with option to extend). It is in this time you are most likely to find love - if you are willing to work at it. It is likely to be an uncomfortable journey, probably encountering despair, hopelessness and frustration, but I will be there to guide and support you through your blind spots and you will ultimately come out the other side if not in a relationship, then as a more improved version of yourself much closer to getting what you are looking for. It happens all the time. It's what I do.
I am giving 4-6 people a rare opportunity to attend an in-depth coaching workshop at my home. It is the precursor to my 6 month coaching program designed to get singles into a long-term relationship for which I have 3 spaces.
The workshop covers the pitfalls people typically experience when dating. I will cover the theory around how to succeed at dating and ultimately find someone. I will show you what you can specifically do differently to ensure you get better success at dating. Whether you sign-up to to the full programme after the workshop or not, you will walk away with tangible actions, a new confidence in dating, a better understanding of where you have been going wrong and most importantly some skills to enhance your dating.
Sign up to this only if 1) you are open to dating coaching or have tried any form of talking therapy 2) see yourself as getting married one day. 3) open to new ideas and trying something new 4) you have NOT recently broken-up with someone. 5) you are NOT being treated by your GP for any mental illness like depression or anxiety (while I do treat both depression and anxiety, the programme will not be suitable for you, I would advise you to seek 'regular' therapy instead or work with me on a face-to-face pacakage - we can talk about it). I understand it can be difficult to sort the wheat from the chaff, and know what is worth your time and money. If it is any consolation, head over to my company website and check out the press page and see my credentials.

This workshop requires a deposit of £500 plus £31.59 ticket fee. I will give you a full refund, if you do not wish to work with me on the 6 month programme.
Should you choose to continue on the 6 month programme, I will deduct the £500 deposit from the programme fee which is £2100. Don't worry, I will explain all this at the workshop if you are interested.
For now, if you would like to attend the workshop, which includes lunch and refreshments. Grab yourself a ticket now and I will look forward to working with you.
And if you can't attend the workshop but would like to enquire about general date coaching, head over to my company website at PassionSmiths.
Warm wishes,
Madeleine