My Life Films is hosting an exclusive pre-launch screening of the Oscar winning film 'The Father' and a Q&A with producer David Parfitt
About this event
This is an exciting opportunity for supporters of My Life Films to attend the screening of the Academy Award winning film 'The Father' before it's official release date on 11th June.
The screening will be followed by an exclusive interview and Q&A with the film's multiple award winning producer, David Parfitt, sharing insights into bringing Florian Zeller's play Le Père onto the big screen.
In an Oscar winning performance Anthony Hopkins plays an aging man who must deal with his progressing memory loss. He refuses all assistance from his daughter, played by Olivia Coleman. As he tries to make sense of his changing circumstances, he begins to doubt his loved ones, his own mind and even the fabric of his reality.
The evening is hosted in one of London's finest private screening rooms at the May Fair, A Radisson Collection Hotel.
All proceeds from ticket sales and additional donations will go towards helping people living with dementia by supporting My Life Films: https://mylifefilms.org
Special thanks to David Parfitt and Lionsgate for making this possible.
Some COVID restrictions will apply and sadly we are not allowed to offer you a welcome drink or canapés.
However, if you would like to get food and drinks before the event or afterwards please consider booking the restaurant and bar at the May Fair Hotel. https://www.themayfairhotel.co.uk/en/bars-and-restaurants.html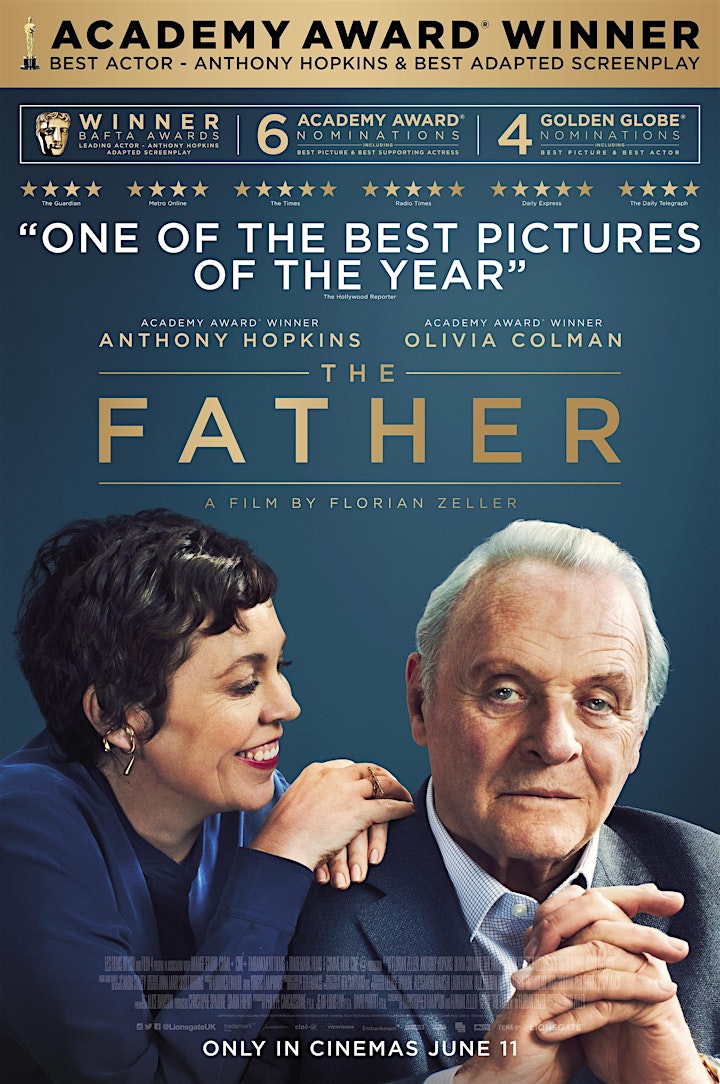 Organiser of 'The Father' - exclusive screening & Q&A with producer David Parfitt
My Life Films creates free biographical films for people living with dementia to help celebrate and remember 
their lives.
My Life Films help celebrate the life of a person living with dementia by capturing their unique story in a film, produced just for them. The films help to improve the quality of life of the person living with dementia and acts as an innovative care tool during all stages of the disease. This is a free service for people living with dementia. 
My Life Films aims to:
Improve the quality of life of people living with dementia by increasing self-esteem and reducing isolation.

Improve the quality of professional care by providing carers with a personal insight into the life of the person they care for.

Bring families together and give them a lasting memory of their loved one.
Thursday 30th November 2017 from 19:30 to 23:00 GMT
Dates on completed events cannot be changed.