Description
The Father+Mother Project
The Father+Mother project is a unique collaboration between queer storytellers Ade Adeniji and Paul Woodward who have created two full length solo pieces to be shown as part of a double bill of performance storytelling.
Ade and Paul are both collaborators on 'The Quest for Gay Men' which utilizes storytelling as a powerful tool for rediscovery and healing. Attempting to understand their parents through the tools of memory and story, Ade & Paul unpack their relationships with both a mother and a father and in doing so create powerful new mythologies for themselves as gay men.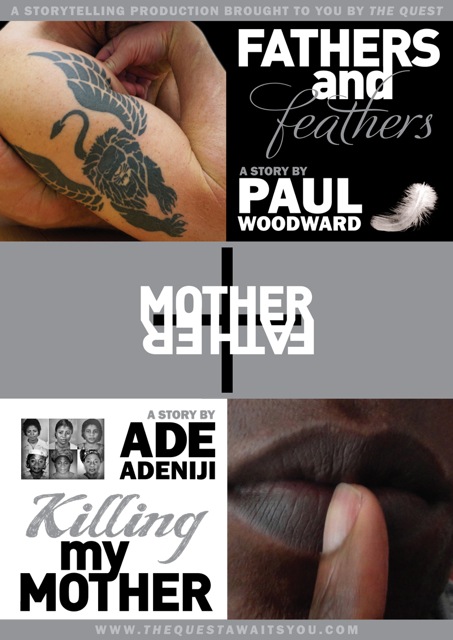 'Fathers & Feathers' is a storytelling performance by Paul Woodward tracing moments from his relationship with his late father. This piece was first developed at Monash University with the legendary US performance storyteller and gay rights activist Tim Miller.The performance tackles a variety of themes, including HIV disclosure and interpersonal relationships, clashes of culture and tradition regarding HIV, yearning for family acceptance, shame and stigma, conforming to fit-in, being gay and the father-son dynamic.
'Killing My Mother' is a storytelling performance by Ade Adeniji tracing moments from the journey of his mother who travelled from Nigeria to Great Britain in the mid 60s to join her husband. She returns to Nigeria with Ade in the mid 70s with a newly found confidence and a different way of seeing the world, which leads to friction with her husband and his family. The performance tackles a variety of themes, including the clash of culture and tradition, the yearning for family acceptance, shame and stigma, conforming and belonging, being gay and the mother-son dynamic.
Each performance will run for approx. 50 mins, with a short interval in between.
This is an ongoing project and the next stage, in 2014, will see Ade and Paul swap their focus of attention, so that they take on the opposite parent/son dynamic.
PS: We also have a sister performance by The Quest taking place on the same weekend called 'The Haunting', by booking to see The Father+Mother Project you can obtain tickets for this show at £4 off the ticket price, the promotional code for the discount will be in your confirmation email.
Visit - http://thequesthaunting.eventbrite.co.uk/ - for details of The Haunting.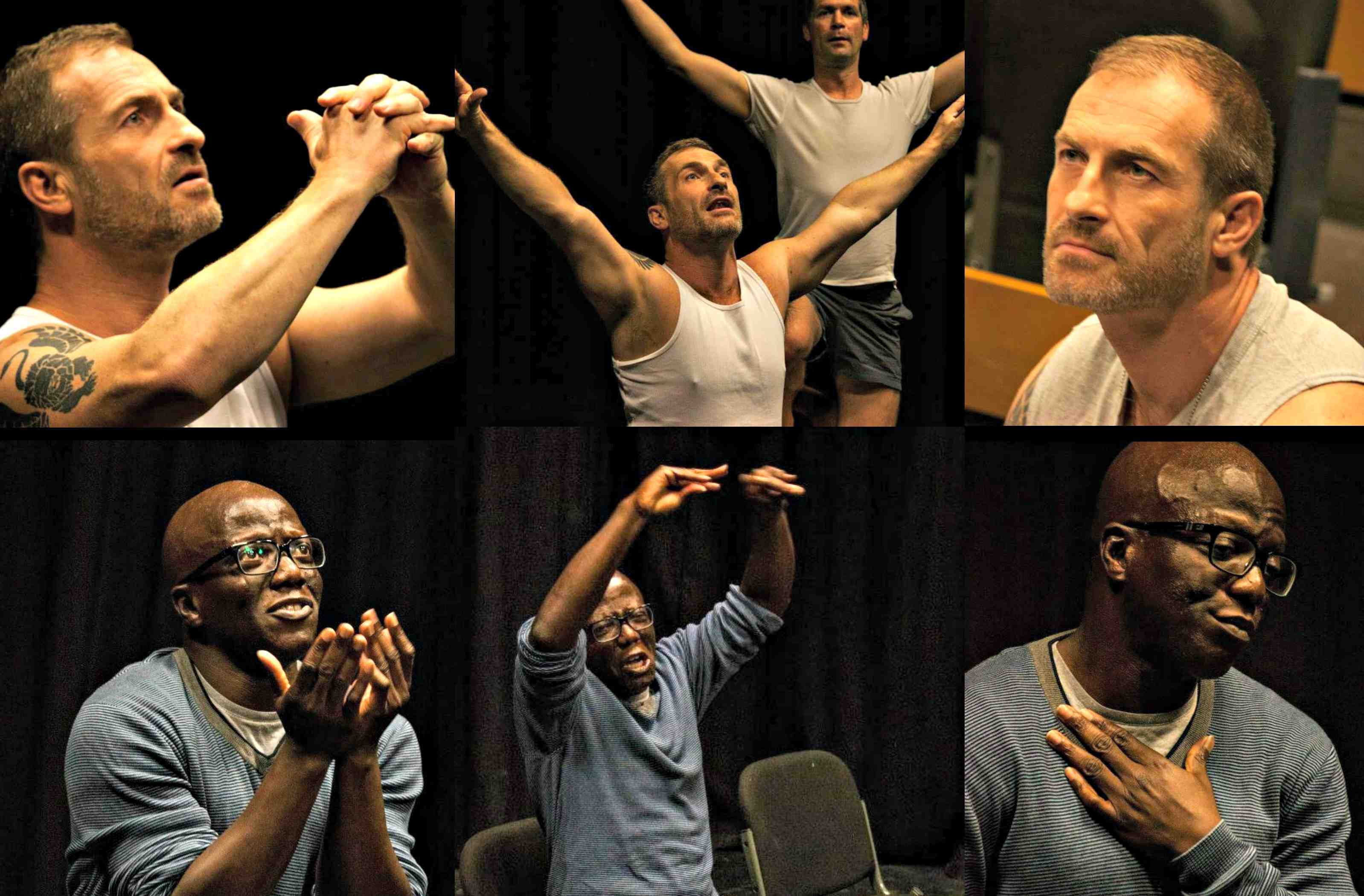 Organiser of The Father+Mother Project - Storytelling Performance
The Quest is an exceptional resource for gay men to explore and better understand the complexities, joys, challenges, frustrations, thinking and emotions involved with being a gay man in today's world.
Spearheaded by founders, Ade Adeniji & Darren Brady - certified Life Coaches and Group Facilitators, The Quest is helping gay men rediscover their authentic selves and redefining the meaning of community. From within a supportive and safe environment, alongside a diverse range of individuals, The Quest's work enriches relationships, with a deeper understanding of personal interactions & motivations, through self-acceptance, new possibilities and social awareness.
The mission of The Quest is to transform the relationships that gay men have with themselves, others and the world they inhabit.
For more information, visit - www.thequestawaitsyou.com