Join us on the last Friday of the month for a wide-ranging and light-hearted discussion on matters poetic, literary and cultural.
About this event
'The Feast of the Poets' was a poem written by Leigh Hunt, first published in 1811. The poem took a satirical swipe at poets good and bad and was later republished along with an introduction and notes, speculating on the future reputations of what became the British Romantic Poets.
For each event, we'll assemble an informed panel to explore matters of the moment 'from a principle of taste', so join us for #FeastOfThePoets.
In our June edition, which is part of London Festival of Architecture 2021, our panel will be discussing the role of place in creative thought and what makes a truly creative and inspiring space.
Joining Rob Shakespeare, Principal Curator (Keats House), this month are:
Suzie Grogan, social and literary historian, and author of 'John Keats: Poetry, Life and Landscapes'
Paul Vick, architect working with Keats House to improve access to, and public engagement with, this Grade 1 listed building and site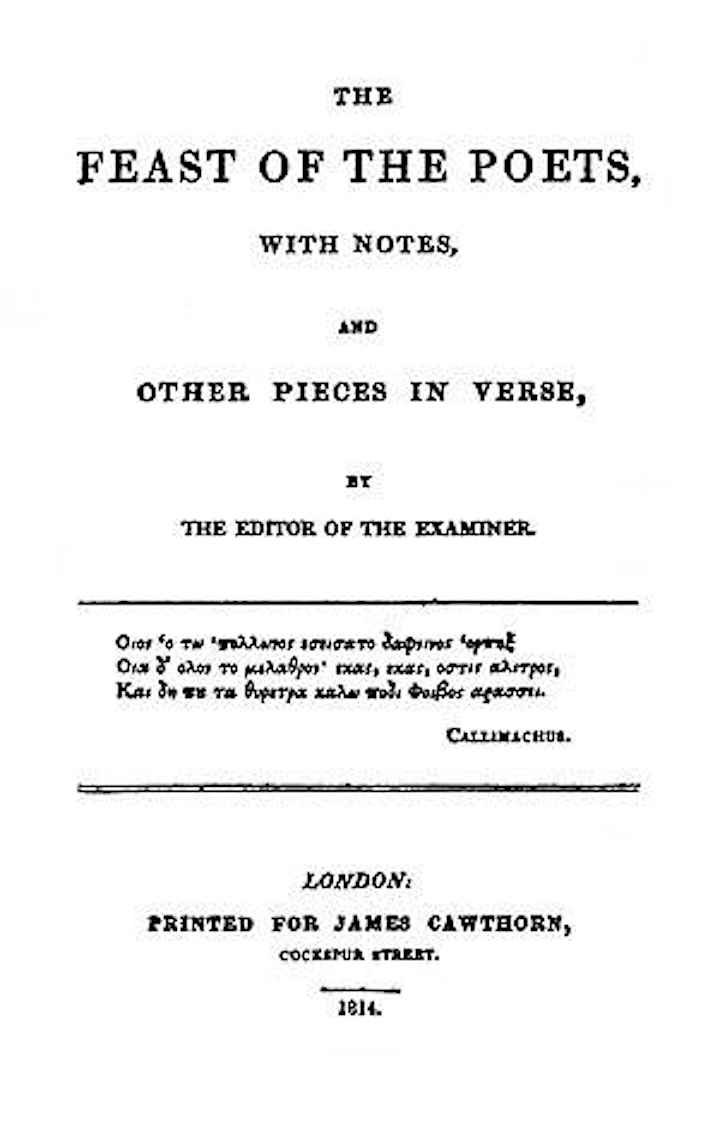 Front cover of The Feast of the Poets With Notes and Other Pieces in Verse by the editor of The Examiner (Leigh Hunt), 1814.