Description
** The event is now sold out and we will not be selling tickets at the door. You can watch the event live via our Instagram**
The Female Financial Dialogue #Finimized
According to Forbes - millennial women are poised to be the most financially independent women in history.
Finimize are bringing together influential women to lead a conversation on the opportunity in front of us. From the benefits of investing in female led companies to investing your personal finances and advice on career progression to starting your own company.
Join us in an environment created to drive an open dialogue around the challenges that women currently face today and how best to seize opportunities in the future.


Who you'll hear from:


Our Partners
Cocoon Networks London is one of Europe's largest co-working spaces, bringing together the brightest startups and facilitating the exchange of technology ideas across cultures. With our strong links to China we facilitate the creation of fruitful and enduring business collaborations between China and the European continent.
Blooming Founders is a business incubation platform for female entrepreneurs.
Our products & services currently include a flexible and affordable workspace in London (designed with women in mind, but open to all genders), a professional network of female entrepreneurs (currently 3000+ members), educational and networking events, as well as corporate services, helping them to connect with the female founder community in London and beyond.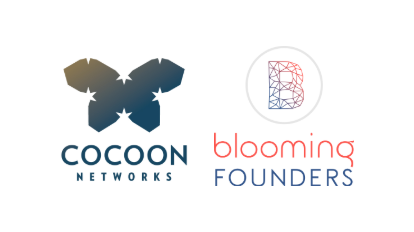 About Finimize
Our mission at Finimize is to empower you to become your own financial adviser by giving you the information and tools you need to make smart investment decisions. Sign up today for free: www.finimize.com

*All genders are welcome to attend.