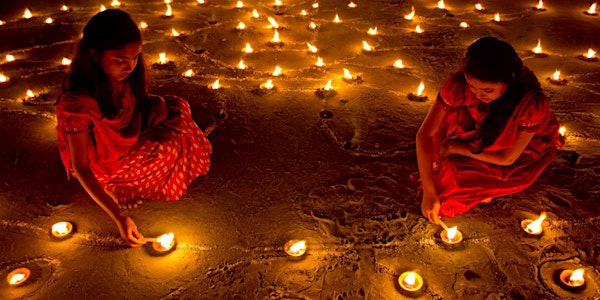 The Feminine and Social Change
Location
St Ethelburga's Centre
78 Bishopsgate
London
EC2N 4AG
United Kingdom
Description
The Feminine and Social Change:
bringing feminine principles into action
'The Feminine is the matrix of Creation. Without her full participation nothing new can be born.' - Llewellyn Vaughan Lee
This series explores the relationship between our loss of our reverence for the feminine, and the devastation of our living world. And it asks the question: how can working with the feminine empower us to meet the call of our times from a new perspective, drawing on the values of interconnectedness, embodiment and reverence for all life?
This programme will include:
A series of 5 public talks on different aspects of the feminine.
January 6, 6.30 pm: Sharon Blackie, The Feminine as Spirit of the Land
Feb 3, 6.30 pm: Polly Higgins and Karen Downes, The Feminine and Leadership
March 3, 6.30 pm: Hilary Hart, Women's Spiritual Power
March 4: Hilary Hart, 1 day workshop
April 7, 6.30 pm: Panel discussion, The Feminine and the Spark of the Future - young people's perspectives

May 5, 6.30 pm: Sister Lucy Kurien, Maher, 'Mother's Home' – Mother's Love in Action
There will also be a series of gatherings where a small group women may explore these themes more deeply through dialogue, group exercises, ritual and silence. These women's circles, which need to be booked in advance, will be held January 20th, February 17th, March 17th, April 21st, May 19th
Cost:
Public events: £12 full price, £10 concession
Series pass to attend all 5 public talks: £45
Cost for participating in the Women's Circle, which includes all public events: £115 full price, £90 concession. Tickets for the women's circle are not available on this eventbrite page, if interested in the women's circle please contact clare@workingwithoneness.org, and please write a few lines about why you are drawn to participate. Closing date December 12. If you would like to find out more, feel free to ring Clare on 0776 1111 325.

This series of events is sponsored by workingwithoneness.org, and is part of an on-going work exploring the vital contribution of feminine wisdom and her principles of interconnection, inclusion, compassion, co-creation, and unity.
These events are hosted by Clare Martin (clare@workingwithoneness.org). You can find out more and receive updates by following the series on facebook.