A new angle on the "Jack the Ripper" Tour. Hear about the lives of Polly, Annie, Kate, Liz & Mary Jane and more inspiring East London women.
About this event
You may have heard the story of Jack the Ripper, but how much do you know about his victims? This walk takes the lives of Mary Ann Nichols, Annie Chapman, Elizabeth Stride, Catherine Eddowes and Mary Jane Kelly, bringing them centre stage.
We'll be stepping back in time to the 19th century streets of Spitalfields and Whitechapel. Forget the overly theatrical man in top hat and overcoat, we're not focussing on him. Our tour investigates the grim and unfair situations women had to face in the 19th Century. This is a chance to hear about the real women behind the glorified vision of 'Jack', visiting the streets they would've known and seeing the physical reminders in an area that has changed almost beyond recognition. The walk will concentrate on women's lives rather than their murders and aims to inspire you with the stories of brave and brilliant East End women, past and present.
The walk is for small groups (maximum 10) and includes a stop at an authentic and atmospheric 18th century home and cafe. A hot drink and snack are included in the ticket price.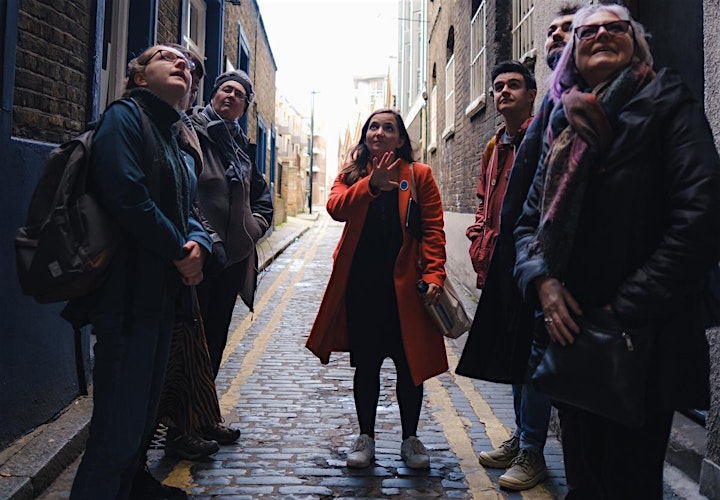 Tripadvisor Reviews
⭐⭐⭐⭐⭐
"Katie's tour focuses not on the killer but on his - largely forgotten - female victims. If that sounds preachy or po-faced, don't worry: it's anything but. Her stories take you down surprising historical side streets and alleyways, revealing inspiring East End women past and present. Spitalfields and Whitechapel are so lucky to have a guide like Katie."
⭐⭐⭐⭐⭐
"A must do, amazing!! Absolutely loved this tour. Knowing the story so well, it was refreshing to hear about the women and what life was like for women. So fascinating. Truly insightful and so interesting"
⭐⭐⭐⭐⭐
"What a fascinating way to spend a Sunday afternoon. This walk is enthralling, engrossing and at times surprisingly inspiring."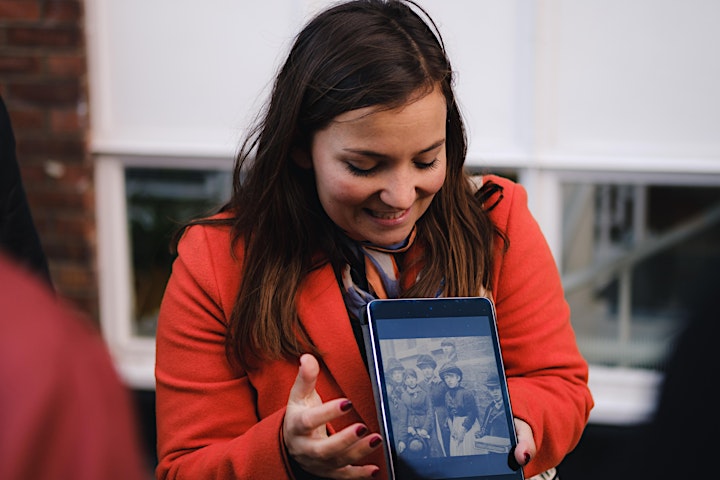 Organiser of The Feminist Jack the Ripper Walking Tour
Look Up London, is a history blog and independent London walking tour company, created by award-winning blogger Katie Wignall to share the fascinating history that makes London so great. 

Look Up London is about discovering things you've never noticed before, we are so lucky to live in a city with layers of incredible history, so take a moment to raise your eyes above your phone and see what you can spot.

My walking tours are fun, full of mind-blowing facts and give you a real flavour of London's history. Here's what people have said on Tripadvisor;
"

Katie is very personable and friendly, and has a vast store of knowledge about London at her fingertips. She has a knack of imparting just the right amount of information at each stop during the walk.

"

Helen 

(Fleet Street)





"I've been on many many walking tours in London and this was definitively one of the best of them all."

Mateus (Spitalfields)



"Katie does a superb job at organising a number of tours throughout key spots in London. I have been on two of the tours so far and they have both been fantastic. Filled with interesting facts, stories and history lessons, Katie's tours are certainly a step above any others that I have previously been on in London."

Alex (Fleet Street and Spitalfields)