Join artist Tom Hicks in one of a series of Festival of Britain online talks.
About this event
Artsfest Online and the Black Country Studies Centre are pleased to present a series of events commemorating the 70 years anniversary of the Festival and its impact in the Black Country.
Artist Tom Hicks presents an exploration of the lasting influence of the Festival in the Black Country, focusing on design, architecture and typography in the region.
Tom Hicks is the artist behind the ongoing documentary photography project Black Country Type. His images centre on the landscape and people of the Black Country, a post-industrial region of the West Midlands. His work has been exhibited widely, most recently in a solo exhibition at Wolverhampton Art Gallery (2020).
Instagram: @blackcountrytype / blackcountrytype.com
Get a Taste of the Festival at BCLM
From 17th May, the Black Country Living Museum's Folkes Park is hosting the Festival of the Black Country – a mini celebration of the 1951 Festival of Britain. Alongside a display of Black Country-made 1950s kitchen and homewares, there will be a cookery demonstration based on the Festival Fare cookery competition and the regional winner, Mrs Betty Morris. You can book your visit to BCLM online now.
Image credit: Black Country Type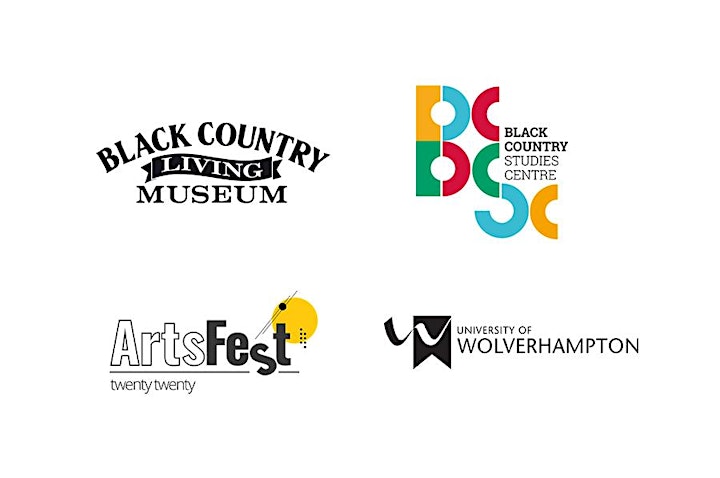 Organiser of The Festival of Britain: Black Country Traces
The Faculty of Arts, Business and Social Sciences at the University of Wolverhampton delivers courses across the Creative Arts, Performing Arts, Business, Law, History and Politics, and Humanities. These are based in the first purpose-built art school in the Country (George Wallis Building, Wolverhampton) and the Performance Hub, Walsall Campus. 
Fine Art students (and those on some other studio-based courses) are allocated their own studio space. No competing for space with other students; no packing and unpacking each day.
Music, dance and drama courses are based at the purpose-built Performance Hub at Walsall Campus; featuring state-of-the-art dance and drama studios, recording studios, rehearsal rooms and a theatre.
Excellent workshop facilities for Glass, Ceramics, Sculpture and printmaking
Newly refurbished foyer in the Wolverhampton School of Art Building
A leading centre for research in: 
Dance Science and Performance
The Impact of Art and Design on Society
Sustainable Fashion
Centre for Sikh and Panjabi Studies
Creativity, History and Identity in Performance
 Great NSS successes
Courses with 95%+ student satisfaction or employment include:
Creative Writing
Photography
Musical Theatre
Dance
 Student successes
Prize winners in British Institute of Interior Design Student Challenge
If that isn't enough:
Strong graduate employment record
Hosting the Hayward Gallery Touring Exhibition 'British Art Show' in 2022
Wolverhampton School of Art is housed in the first purpose-built art school in the UK - celebrating the 50th anniversary of it's opening in 2020
Supports Wolverhampton Literature Festival
Stages annual 'Artsfest'
Regular high-profile visiting speakers e.g. artists Gilbert and George
Wolverhampton is very accessible by train and offers a very low student cost of living