Event Information
Location
Ironmongers' Hall
Shaftesbury Place
Barbican
London
EC2Y 8AA
United Kingdom
Description
The Financial Generation Gap - Why Marketing Needs to Act Now
The world of financial services is at the precipice of an irreversible age and wealth divide, where companies need to change their approach to marketing and how they serve customers online – to either fly or fall.
What can brands do now to change how they market to and service all these generations?
What will happen if they don't?
What new products or models might be needed for future generations?
How can brands create and tailor customer journeys that suit every age and everyone?
How much of a role will technology play in the success of financial services brands?
What's the future for financial services online?
Join us for a fun-packed afternoon to discuss and debate these questions and more...
Speaker: Dr. Emmanuel Mogaji
"The challenges of emotional appeals in financial services marketing"
Dr Emmanuel Mogaji is a Lecturer in Advertising and Marketing Communications at the University of Greenwich, London. Emmanuel's primary areas of interest are ABCDE of Marketing Communications – Advertising | Branding | Communications | Digital | Ethics. He has been researching UK banks' advertising strategies for over 5 years, and has published several peer-reviewed journal articles and presented his works in a large number of national and international conferences. His latest book titled Emotional Appeals in Advertising Banking Services is published by Emerald.
With the global financial crisis, competition within the industry, the advancement of FinTech companies and Open Banking, financial services providers are facing enormous challenges to remain relevant to the ever changing consumers' needs. Dr. Mogaji's will consider these challenges and offer some recommendations.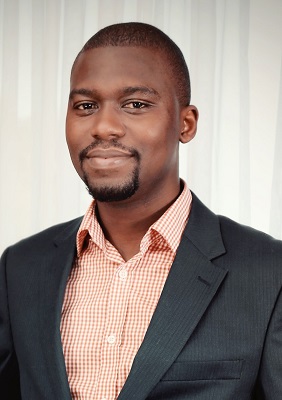 Speaker: Oliver Chesher
"DON'T DIE BEFORE I DO!"
Oliver Chesher is founder and managing director of PR agency Galibier. Named after the highest climb in the Tour de France, the agency specialises in the hard-to-achieve: ambitious storytelling and campaigning for some of the world's biggest brands in financial services, tech and education.
Oliver was born in '77 - the tipping point of the generation gap. Most financial services institutions' business models will die out before his generation does. He will explain why proper, strategic PR - communication, reputation and credibility - bridges the generation divide and is the key to a sustainable future.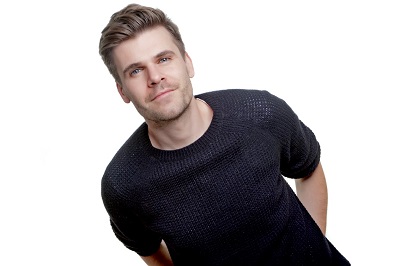 Speaker: Aadeel Peerally
"WeSwap's Travel Money Companion"
Aadeel Peerally is chief product officer at WeSwap. Aadeel has experience in senior-level management across several industries including travel, media, fintech and food. He's worked at HosteBookers, The Guardian, and has also founded his own startup, TryMyKitchen. As chief product officer at WeSwap, he is responsible for shaping their Travel Money products, as well as launching WeSwap in new markets.
Aadeel will be showcasing WeSwap's Travel Money Companion, which leverages the power of the WeSwap community and WeSwap's innovative technologies to provide a personalised and tailored user experience which helps travellers to stress less and travel happy.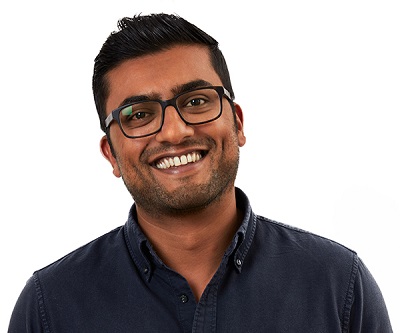 Speaker: Shaun Miller
"Building customer relationships. Fast. And slow."
Shaun Miller is digital experience consultant at Codehouse in London. Starting his career in the finance industry, Shaun plays an active role in the London fintech community. At Codehouse, he is tasked with understanding the major trends that are shaping the future of the economy and translating that down, alongside their designers and developers, into cutting-edge digital platforms for UK and multinational organisations.
With the generation gap widening, and a growing need to serve a wider audience in a more individual way, financial services brands can only survive by adopting the latest machine learning tools and UX design techniques - ensuring they deliver their digital marketing and digital services in a personalised fashion, without prohibitively increasing customer service costs. Shaun will dig below the chat bot and AI hype to explore how brands can build customer relationships that bridge the generational gap.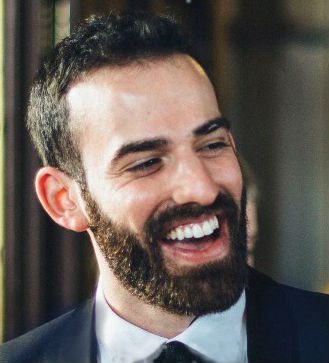 Speaker: Paul Jarrett
"The Financial App: Understanding users' digital behaviour and the app experience"
Paul Jarrett is the managing director and founder of Sonin, a leading UK app development agency. With over 14 years of experience within the mobile industry, Paul now leads a team of expert mobile strategists and developers, creating bespoke apps for the enterprise. Paul combines his technical and business expertise to guide leaders on the most successful routes to futureproofing their businesses using the latest technology. From initial consultation, through to development, integration, security and retention. Since founding Sonin in 2009, he has worked with global multinationals to national companies and funded start-ups in a range of industries, including financial, logistics, construction, retail, marketing and HR.

Our smartphones and the apps on them have become a key part of our daily lives. So how can you develop a mobile strategy that positions you as a leader in the financial services sector and ensures you survive in an increasingly mobile world?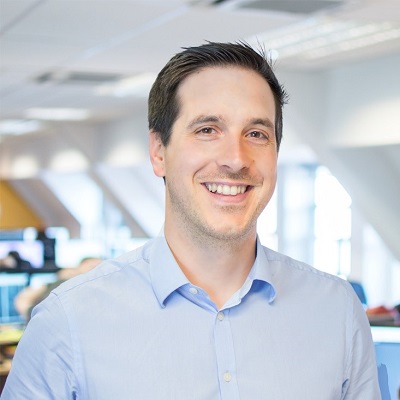 Join the conversation on Twitter -
@codehouse
#FSgap
Date and time
Location
Ironmongers' Hall
Shaftesbury Place
Barbican
London
EC2Y 8AA
United Kingdom