The First British Astronaut - Helen Sharman CMG OBE Is Coming To LJMU
On Wednesday 17th March 2021 Helen Sharman, the first British Astronaut will give a talk at Liverpool John Moores University.
About this event
The First British Astronaut - Helen Sharman CMG OBE Is Coming To LJMU!
On Wednesday 17th March 2021 Helen Sharman, the first British person in Space and first British Astronaut will give a talk at Liverpool John Moores University (LJMU). Helen will be speaking about her life and career as a scientist and as the first British astronaut. 
LJMU's Equality, Diversity & Inclusion (EDI) Team has organised Helen Sharman's talk in partnership with the Faculty of Engineering, Faculty of Science and the Outreach Team and we would like to invite LJMU/JMSU staff, students and members of the local community to attend this event. 
Register your interest via Eventbrite today!
DATE:  Wednesday 17th March 2021
TIME:  12:00 - 16:00 
LOCATION:  Liverpool City Centre - Venue To Be Confirmed
*Please note the above schedule/event is subject to change  - This page will be updated with further information in due course.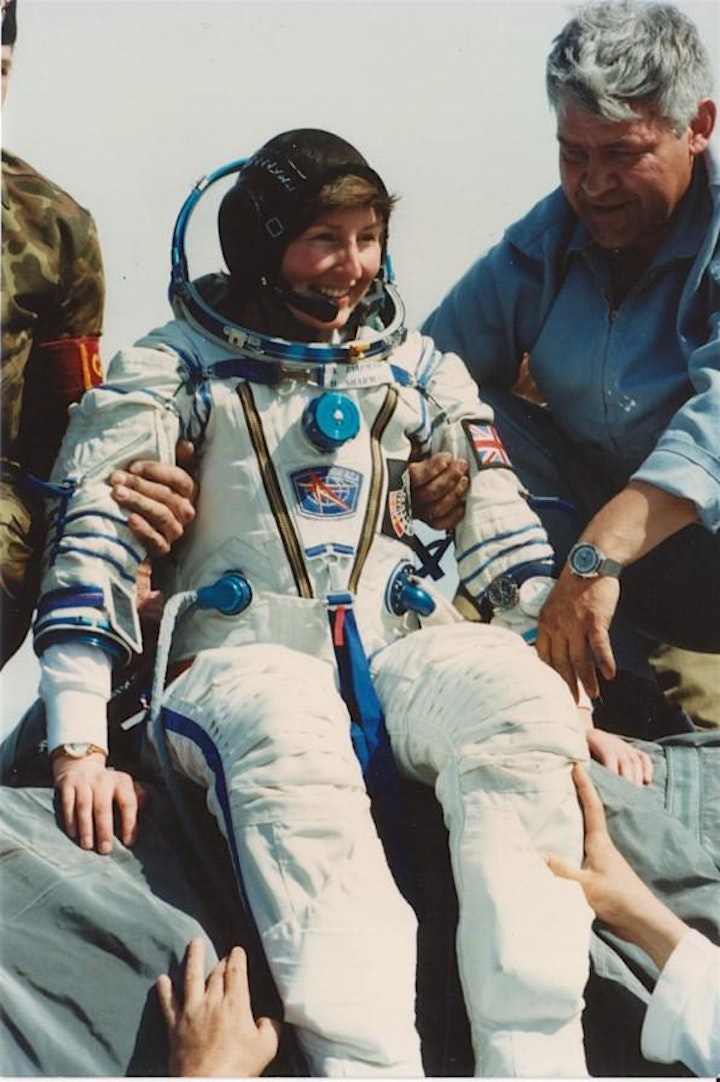 Keynote Speaker's Biography:
HELEN SHARMAN CMG OBE
(The first British person in Space & the first British Astronaut)
Helen Sharman is a pioneer, a role model for young people (of all ages!), an inspirational speaker.
She became the first British Astronaut when in May 1991, aged 27, she launched on a Russian Soyuz spacecraft. She spent 8 days orbiting the Earth, living and working on the MIR Space Station*. (*In the modern Russian language, "Mir" can be translated as "peace" or "world".)
Helen celebrated her 25th Anniversary in 2016, with her astronaut and cosmonaut colleagues.
She was selected from over 13,000 applicants but didn't think she stood a chance of being chosen when she applied, after hearing an advert on the radio on her way home after work.
Two people were chosen for the rigorous training but only one – Helen – went into Space. But Helen was exactly the right person - calm, practical, friendly, professional and a team player.
A superb speaker, Helen enthuses her audience about Space, STEM and the wonders of science. She describes the meticulous training and preparation, learning Russian, launch and landing, how weightlessness feels, her science experiments, the team spirit, and readjusting to life on Earth.
She's invited to speak globally at corporate, public, government, academic and school events. Depending on the brief, she can include a wide variety of topics including Living in Space, training to be an astronaut, teamwork, leadership, communication and motivation.
Helen Sharman was awarded the OBE in 1993. In the New Year Honours List of 2018, she was further awarded a rare and special honour, being made a Companion of the Order of St Michael and St George (CMG) for services to Science and Technology Educational Outreach.
She received the CMG from Her Majesty The Queen at Windsor Castle in February 2018.
In his Foreword to Helen's autobiography Seize The Moment, Arthur C Clarke writes "Her account of the hours before the launch and the actual sensations during ascent into orbit is so gripping that any reader will feel a vicarious involvement. This is exactly what it must be like".
On 15 December 2015, Britain's second astronaut Major Tim Peake began his mission to the International Space Station (ISS). Helen joined Professor Brian Cox and Dara Ó'Briain on BBC TV's Stargazing Live to follow the live docking of the Soyuz rocket with the ISS. She was invited back on 18 June 2016 for Tim's safe return to Earth.
In 2019, Helen is the UK's go-to person for TV, radio and media comment on the first Lunar Landings (Neil Armstrong & Buzz Aldrin: Apollo 11: 20 July 1969).
After MIR, Helen became a science communicator and corporate speaker, winning numerous prizes for radio and TV programmes and for her inspirational talks on teamwork, STEM, science communication and motivation.
Helen often meets teachers who were inspired to study Science after hearing her speak: her speech changed them, and now they pass on their passion and expertise to new generations of young scientists and engineers.
After selection, Helen first had to learn Russian, as all the training was conducted in the Russian language. She underwent a rigorous selection process with psychological and medical assessments, technical understanding and practical skills. This was followed by 18 months of intensive flight training in Star City near Moscow. She got to know the cosmonauts and their families, along with preparing for weightlessness, learning how to cope inside a cramped space capsule, G Forces, how to deal with a landing in the sea and training for all the possible scenarios which might happen in a spacecraft, in orbit, travelling at 17,500 miles an hour.
The programme, named Project Juno, was a co-operative arrangement between the Soviet Union and a British company set up to manage the Mission.
Coping with risk was a daily activity. Teamwork was a vital element in the success of the Mission.
During the launch, Helen carried out spacecraft operations. Once in Space, her tasks included medical, agricultural and chemical experiments, testing materials, Earth observation work and operating an amateur radio link with British school students. Her media interviews including an unexpected live telephone conversation with the Russian President, Mikhail Gorbachev.
Helen believes "We should push forward, not only our individual boundaries, but also the boundaries of what humans believe is possible. People are the biggest limitations in our own lives.
There's a huge amount we can do and we should make the best use of our lives for the benefit of the world."
Helen has not returned to Space but, like every other astronaut, she would love to go into Space again, experiencing the weightlessness, the camaraderie ……... and the amazing and beautiful views of Earth and the stars.
Helen Sharman received her BSc in Chemistry at Sheffield University. She worked in Research & Development for GEC before moving to Mars Confectionery, where she became a Research Technologist working on chocolate and ice cream. Later, Helen managed a research group at the National Physical Laboratory in London.
She now works part-time on science outreach the Department of Chemistry, Imperial College University of London.
Helen recorded the Audioguide for the acclaimed Cosmonauts exhibition at the Science Museum, London.
Helen spoke at a special event for children (aged 5-95!) at the Royal Institution in London 2015. Co-presented by TV presenter Dallas Campbell, the event was entitled To Infinity and Beyond: the story of the spacesuit and it included part of Helen's own spacesuit, generously loaned by the National Space Centre in Leicester.
She also took part in the sell-out 2019 Christmas Science Shambles event at the Apollo, London, appearing onstage with Tim Peake, Chris Hadfield, Robin Ince and Professor Brian Cox
Awards, Medals and Honours:
Helen Sharman was awarded the OBE for her pioneering work in 1993.
In the New Years Honours List 2018, she was further awarded a rare and special honour, being made a Companion of the Order of St Michael and St George (CMG) for services to Science and Technology Educational Outreach.
She is an Honorary Fellow of the Royal Society of Chemistry (Hon FRSC)
Fellow of the Royal Aeronautical Society (FRAes): Fellow of the Royal Geographical Society (FRGS)
A Fellow of the Institute of Science and Technology (FIScT)
A Chartered Chemist (CChem), awarded by the Royal Society of Chemistry
She received Honorary Degrees from eight Universities including Hull and Sheffield.
In 2015, Helen was appointed President of the IST (Institute of Science and Technology), where she makes a significant contribution to the technical community. She was a Patron of Spacelink Learning Foundation and an active member of the Association of Space Explorers (members must have completed a full orbit of the Earth to qualify!).
She was awarded the Friendship of the Soviet People Medal from the Soviet Union and the Medal for Services to Space from Russia.
A space suit worn by Helen is on display at the National Space Centre in Leicester, England.
For her accomplishments in Project Juno, Helen received a star on the Sheffield Walk of Fame.
As Helen is such an inspiring and highly engaging role model for young people, many schools have named Houses, Science Centres and Laboratories after her, including in London, Kent, Rugby, Leeds and Hartlepool.
Books:
Seize The Moment (autobiography) co-written with Christopher Priest: foreword by Arthur C Clarke CBE: 1993
The Space Place (Making Sense of Science) - children's book, illustrated by Mic Rolph: 1997
Her new book for children is due for publication in Spring 2020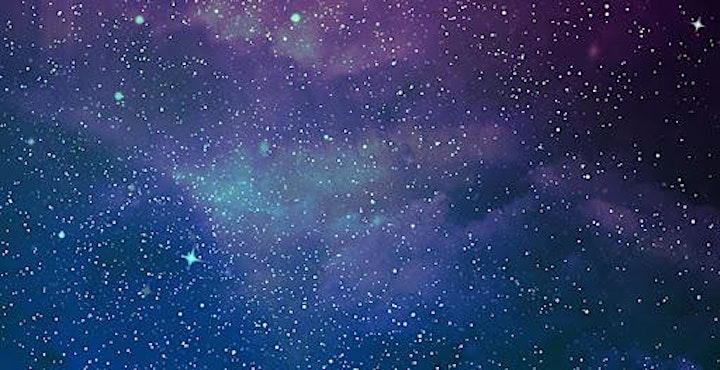 Who Can Attend The Event?
This event is open to all LJMU/JMSU staff and students, as well as members of the local community.
Please Note: Places are limited and will be issued on a first-come-first-served basis
Arrival & Registration:
The location for registration and light refreshments will be made available as soon as the new event venue has been confirmed. LJMU Student Advocates will be available, to help guests navigate the building.
Further Venue Details & Accessibility Information:
The venue will be wheelchair accessible.
Guests are welcome to bring their dependants, as long as provisions for young children have been taken into consideration (parents/guardians must supervise their children at all times). Please ensure all attendees are registered via Eventbrite.
If you have access to your own support (such as "Access to Work" lip-speakers or BSL) please invite them to attend the event and feel free to bring any technological aid you may have, with you.
If you have any access requirements, please ensure you note them upon registration or contact LJMU's Equality & Diversity Team, ASAP and we will endeavour to arrange any additional support you should require: equality@ljmu.ac.uk
Important Note(s):
Photography and filming may occur during the day. If you do not wish for your image to be captured, we ask that you alert our media teams upon your arrival.
Parking information will be provided as soon as the venue has been confirmed. As this is a city centre location, onsite parking may be restricted.
A waiting list for this event has been enabled should the main tickets sell out. This means you will still be able to register your interest for this event and as soon as a place becomes available, you will receive a notification via email. Please click the green "Register" button and then the orange "Join Waitlist" button to register your interest.