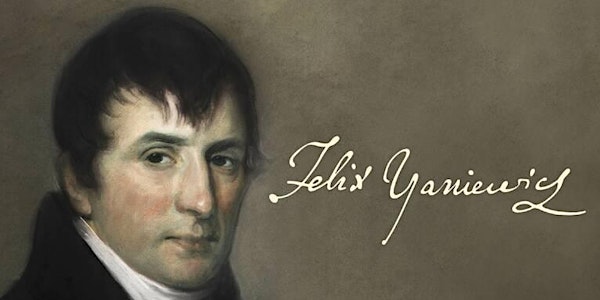 The First Edinburgh Music Festival 1815 - a guided walk
Walk in the footsteps of the first Edinburgh Festival-goers and hear the story of its co- founder, Felix Yaniewicz.
About this event
In conjunction with this summer's exhibition at the The Georgian House Edinburgh, join Edinburgh-based Blue Badge Tourist Guide Alistair Hector on a guided walk visiting sites associated with the the First Edinburgh Music Festival and its co-founder Felix Yaniewicz.
Alistair has designed a walk to complement the exhibition Music and Migration in Georgian Edinburgh: The Story of Felix Yaniewicz, which runs at the Georgian House from 25 June to 22 October 2022. To find out more about The Georgian House click here.
Route: The walk starts at the grave in Greyfriars Kirkyard of George Farquhar Graham, one of Scotland's pre-eminent 19th-century musicologists and chronicler of the 1815 Festival. Past places which featured in the Festival, including Parliament Hall, the former Theatre Royal and the site of the former Corri's Rooms, we will pass Yaniewicz's first Edinburgh home in Howe Street and finish at his second home in Great King Street. An optional extension can be added from Great King Street, through Canonmills to visit Janiewicz's grave in Warriston Cemetery.
Distance: The main walk is just over 2 miles in length and will take 1.5 -2 hours; with the extension to Warriston Cemetery it is just under 3 miles in length and will take 2.5- 3 hours (there is no need to pre-book the extension - just let Alistair know you wish to do it when you check-in on the day).
Terrain: pavement or cobbled surfaces, graveyard paths (gravel/grass) in Warrison Cemetery. Please wear sturdy, comfortable shoes.
Route profile: Mostly flat or downhill.
Access: each walk can be adapted for wheelchair users. Please advise Alistair in advance of any disabilities or access issues. Carers go free - please contact Alistair. Tours take place entirely outdoors; we will not be going into any buildings.
Weather: Please dress according to the local weather forecast. In the event of extreme weather warnings issued by the UK Met Office, Alistair will assess the situation and inform you if a tour needs to be cancelled. In this event you will either be offered a place on a different date or offered a refund.
When: various dates during July, late August, and September 2022 - see the schedule on Evenbrite (online ticket sales end 24h before each tour departs).
Where: meet your guide at the entance to Greyfriars Kirkyard, Candlemaker Row, Edinburgh, EH1 2QE (near the Greyfriars Bobby statue).
Group Size: Maximum group size will be 10 people. For groups of more than 7 people a wireless tour guiding system may be used (earphones provided).
Price: £14 per person (includes Eventbrite booking fee and a £2.00 donation per ticket to the NTS Georgian House)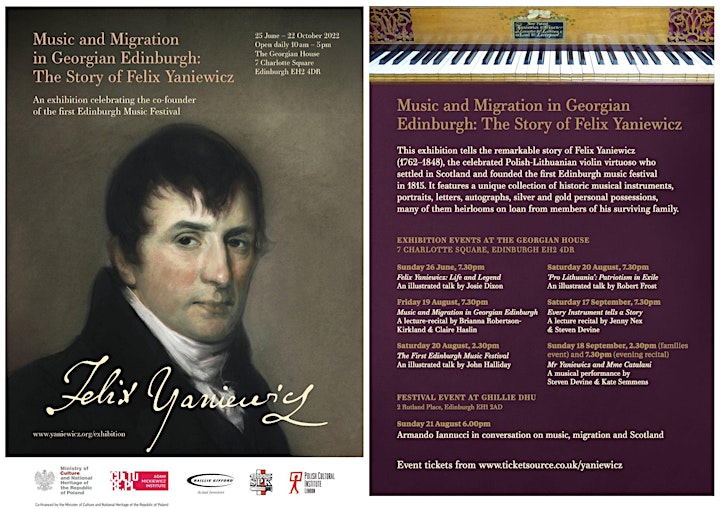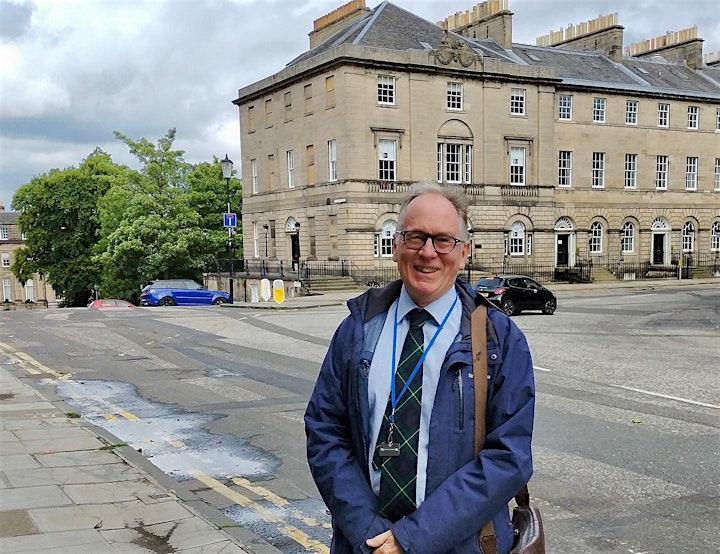 To find out more about Alistair Hector, Scottish Tourist Guide, click here