The First Mevlevi Manuscripts: Illuminated Manuscript Production in Late Me...
Description
About the Lecture
Scholarship concerning the artistic landscapes of medieval Rūm has made encouraging progress in recent years. Published research to date, however, has not addressed the production of the Islamic arts of the book in this period and, more specifically, the important role played by Sufi artists and patrons. Several illuminated manuscripts remain from the late thirteenth and fourteenth centuries. Many of these feature lavish ornamentation and contain rich historical details concerning the involvement of Mevlevi scribes and patrons. However, this material remains relatively neglected in broader surveys of Islamic art. This lecture partially addresses this gap in scholarship by discussing several illuminated manuscripts from late medieval Rūm. These manuscripts are the earliest produced by and for Mevlevi devotees but have not been examined in detail or analysed within their fullest cultural contexts. In this lecture, Cailah Jackson will outline the diverse decorative features of these manuscripts and describe the part that early Mevlevi disciples played in copying and endowing some of the most lavish books to have been produced in this period.




About the Speaker
Cailah Jackson
Cailah Jackson is currently the Bahari Fellow in the Persian Arts of the Book at the Bodleian Library, where she is researching Muzaffarid and Jalayirid manuscripts. She completed a DPhil in Oriental Studies at the University of Oxford in 2017 entitled 'Patrons and Artists at the Crossroads: The Islamic Arts of the Book in the Lands of Rūm, 1270s-1370s'. The thesis, which concerns the production and patronage of illuminated manuscripts in late medieval Rūm (Anatolia), will be published as a monograph by Edinburgh University Press in late 2020/early 2021. She is the winner of several awards and scholarships including the Leigh Douglas Memorial Dissertation Prize and the Margaret B. Ševčenko Prize.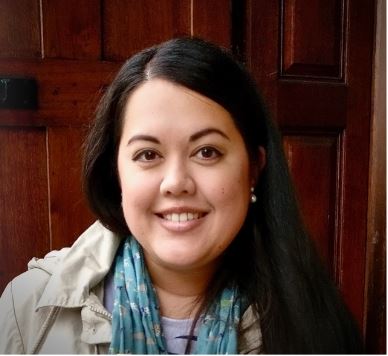 Please note that filming/photography will be taking place at this event for promotional and archival purposes. By attending this event, you consent to interview(s), photography, audio recording, video recording and its/their release, publication, exhibition, or reproduction to be used for news, promotional purposes, advertising, inclusion on web sites, or for any other purpose(s) that the IIS, its vendors, partners, affiliates and/or representatives deems fit to use.