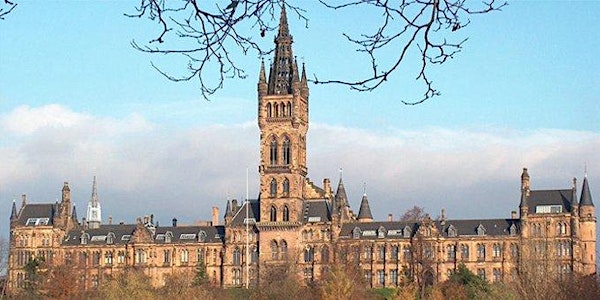 The first thing they do when they get a diagnosis is go to Google: Wikipedi...
Event Information
Location
Yudowitz Lecture room
Wolfson Medical Building
Univeristy Avenue
Glasgow
G12 8QQ
United Kingdom
Description
We are pleased to invite you to:
The Institute of Health and Wellbeing Seminar
Title: The first thing they do when they get a diagnosis is go to Google: Wikipedia, Health, and the Importance of Reliable Sources.
Presenter: Dr Sara Thomas
Date:Tuesday 25 April 2017
Time: 1pm lunch will be served beforehand
Venue: Yudowitz Lecture Room, Wolfson Medical Building
Chair: Professor Andy Briggs
Abstract:
As a Wikimedian in Residence, Sara Thomas worked with museums, libraries, universities, and public sector bodies to increase their open knowledge capacity, and help to share their expertise with the world. Whilst those engaged in this kind of work are often involved with the world of GLAM - Galleries, Libraries, Archives and Museums - there have been some notable projects working with scientific and health communities to improve the quality and volume of related content on the encyclopedia. In this session, Sara argues for the necessity of outreach through Wikipedia.
Biography:
Sara Thomas developed an interest in Event Management as a 16 year old first year undergraduate, volunteering at the Queen Margaret Union, getting her first job in events at the age of 17 as an Events Assistant. After graduation she went straight to PhD, eventually studying part time whilst working full time as the Assistant General Manager at what was then the Carling Academy Glasgow. She does not recommend this as a way to get a PhD, even it is in Rock music.
She continued working in music venues, helping to open the Picture House in Edinburgh, and working nationwide for the MAMA group of venues before getting thoroughly bored of rock stars and jumping sector to become a fundraiser. She was a board member for Glasgow Women's Aid, and is now starting her own charity, BOOM! Community Arts, with her partner in life Barry Neeson.
Eventually events claimed her back, in the form of the Beltane Fire Society, where she spent two years very happily leading large groups of hippies carrying flaming torches through the centre of Edinburgh. Now she drums with them.
In 2015, she became the Wikimedian in Residence for Museums Galleries Scotland, working nationwide to advocate for open knowledge and develop the open knowledge capacity of Scotland's museums. During the 18 months she spent in this role, she had around 1000 recorded contact points, trained 350 individuals to edit Wikipedia, led 21 training sessions, had 27 speaking engagements (including Universitas 21 and the Learning and Teaching Conference at the University of Glasgow), had contact with around 90 cultural institutions, including the National Portrait Gallery for Scotland, the Royal Botantic Gardens of Edinburgh, Glasgow Women's Library, and Glasgow Museums, where she was on secondment for four months. She lists "being enthusiastic at people" as a special skill.
Also during her time in the role she ran 19 Editathons - focused periods of Wikipedia editing on a particular topic, with a group of editors. Most of these concerned adding or expanding information about women to the encyclopedia, including Glasgow's own Mary Barbour.
Since finishing that post she's run training sessions in Maryhill Burgh Halls and the Scottish Government Library, and is currently taking an interest in Janey Godley's Wikipedia page, which seems to have been regularly visited by someone she assumes to be a Trump supporter.
She is currently the Project Officer for Dig It! 2017, getting enthusiastic about Archaeology.
Date and time
Location
Yudowitz Lecture room
Wolfson Medical Building
Univeristy Avenue
Glasgow
G12 8QQ
United Kingdom