Spend a candlelit evening with social-historian and broadcaster Haille Rubenhold in conversation with best-selling author Lara Maiklem.
About this event
The Five was the 2019 winner of the Baillie Gifford Prize for Non-fiction and was shortlisted for the 2020 Wolfson History Prize. It is the first full-length biography to explore and contextualize the lives of the five victims of Jack the Ripper. Offering new insights and drawing on previously unseen or unpublished material, its focus is entirely on the women and not on their murderer.
The story of Jack the Ripper has captivated our attention for over 130 years. Daily, tourists from around the globe make pilgrimages to visit the places where the 'canonical five' women; Polly Nichols, Annie Chapman, Elizabeth Stride, Kate Eddowes and Mary Jane Kelly were murdered while never knowing more than just the most basic 'facts' about their lives. Ask anyone unfamiliar with the details of the case what they know about Jack the Ripper and the response will almost certainly be 'he killed prostitutes'.But what if virtually everything we'd ever come to assume about these five women was largely untrue? What if our general lack of understanding of how poor, working class women lived or how 'respectable society' viewed them has led us to believe that all of these women were 'just prostitutes', and that somehow this label has made their lives less worthy of exploration or commemoration? What if we learned that none of them were born in Whitechapel, or even in the East End, but ended up there after living full lives elsewhere? What if we learned that these women had been either wives or mothers or both?
What would we think of ourselves and our society for never having questioned these things?
The Five has completely changed the narrative of the Ripper murders. As an investigation into these women's experiences, it traces the surprising triumphs and heart-breaking difficulties they encountered throughout their lives. In hearing their stories it will be impossible for us to ever again see them as something other than daughters, wives, sisters, lovers and mothers or to remember them simply as nameless, faceless victims.
Haille Rubenhold
Hallie Rubenhold is a bestselling author, social historian, broadcaster and historical consultant for TV and film.Her most recent book, The Five; The Untold Lives of The Women Killed by Jack the Ripper (Doubleday, 2019) is this year's winner of the Baillie Gifford Prize for Non-fiction. It is the first full length biography of the Ripper's victims. Disregarded by society for over 130 years, The Five pieces together their individual stories and overturns much of the mythology surrounding their lives, including the belief that all of the women were involved in 'prostitution'. The book became a Sunday Times Bestseller and has been optioned as a drama series by Mainstreet Pictures.
In 2005, Hallie published The Covent Garden Ladies, which brought to public attention the true story of the Harris's List of Covent Garden Ladies. Since its publication, her history of this notorious guidebook to Georgian London's prostitutes, along with her edited compendium of The Harris List of Covent Garden Ladies has succeeded in capturing the imagination of millions. Hallie's work has been the subject of three television programmes, including the hit drama series, Harlots (ITV Encore, Amazon and Hulu). In 2006, BBC4 broadcast The Harlots Handbook, a documentary based on Hallie's book which she presented.
Her equally celebrated second book, Lady Worsley's Whim (entitled The Lady in Red in the US) about the 18th century's most infamous adultery trial became BBC Radio 4's Book of the Week in November 2008. In August 2015, it appeared as a 90 minute drama for BBC2 entitled The Scandalous Lady W, starring Natalie Dormer and Shaun Evans.
Hallie is also the author of a series of novels set during the period of the French Revolution. The first of these, Mistress of My Fate was published in 2011 (2013 in the US). The second, The French Lesson was published in the UK in April, 2016.In addition to writing books, articles and reviews, Hallie regularly appears on TV as an expert contributor to documentaries. She also acts as a historical consultant for period dramas, most notably for Harlots (Hulu/Amazon) and The Scandalous Lady W (BBC2), as well the BBC1 series, Jonathan Strange and Mr Norrell and the award winning Channel 4 series, City of Vice.Hallie has a passion for telling a great historical tale and has a nose for unearthing previously unknown stories from little-known sources. She loves challenging our preconceived notions about our ancestors lives and revels in history's surprising, unpleasant and gritty truths. Her extensive academic experience extends to research, teaching, lecturing and curatorial work. In the past she has been employed as a curator for the National Portrait Gallery, a university lecturer and a commercial art dealer. In 2014 she curated an exhibition on women's reputations in the Georgian era for No.1 Royal Crescent in Bath and has been involved with several projects at the Foundling Museum in London.Hallie received her B.A. in History from the University of Massachusetts, Amherst and an M.A. in British History and History of Art from the University of Leeds. Remaining at Leeds, she embarked on her studies for a PhD and later completed her thesis on the subject of marriage and child-rearing in the eighteenth century.
Lara Maiklem
Lara Maiklem is a mudlark. She searches for lost and forgotten objects on the foreshore of the Tidal Thames, through central London and beyond. Among the thousands of things she has rescued from the mud are Tudor shoes, medieval pins, Roman pots, Georgian wig curlers and modern wedding rings.Her first book, 'Mudlarking: Lost and Found on the River Thames' (Bloomsbury, 2019), is the story of the river told through the objects she has found and is a tale of obsession, tide-watching, mud-walking and endless hours of searching in all weathers. Mudlarking was a Sunday Times Bestseller, an Observer Book of the Year, Radio 4 Book of the Week and Winner of the 2020 Indie Book Award for Non Fiction. Her second book, A Field Guide to Larking: Beachcombing, Mudlarking, Fieldwalking and More, is an illustrated practical guide for those who want to search for themselves, whether on beaches (beachlarking), in fields (fieldlarking), houses (houselarking), gardens (gardenlarking) and of course mudlarking in rivers.Lara grew up in the countryside, moved to London in the early 1990s and now lives a ten-minute walk from the beach on the east Kent coast. She has been mudlarking for almost 20 years and has spent a lifetime looking down for lost objects and interesting things. Lara has appeared on numerous radio and television programmes and has written about mudlarking for the Guardian, the Telegraph, The Financial Times, The Spectator and BBC Radio.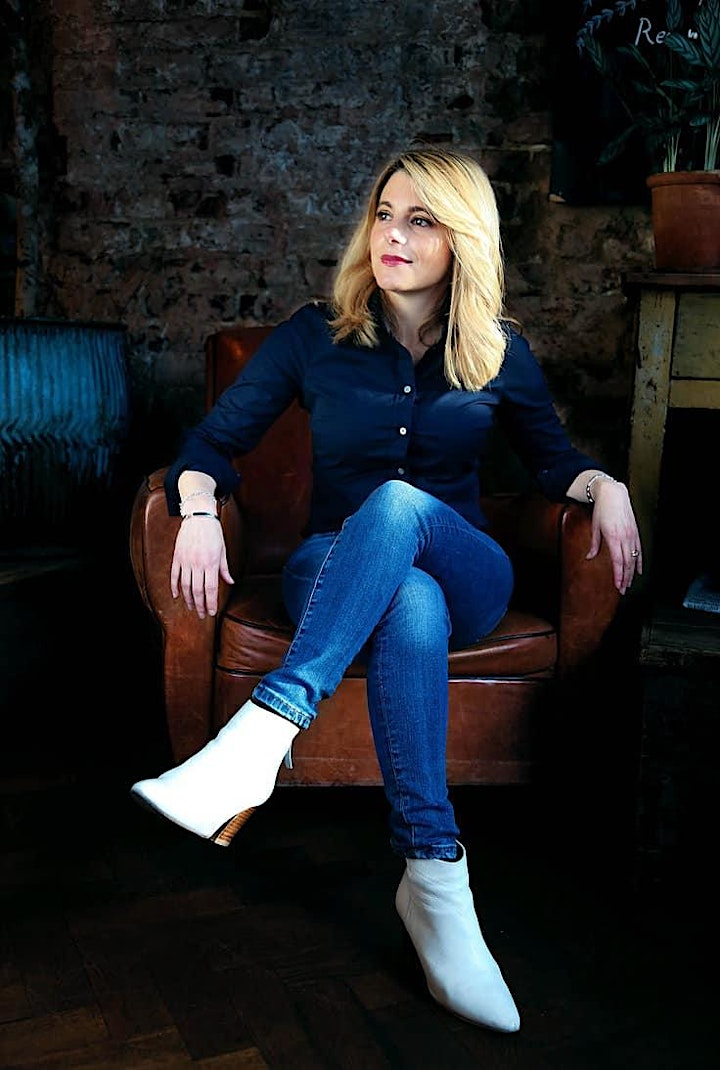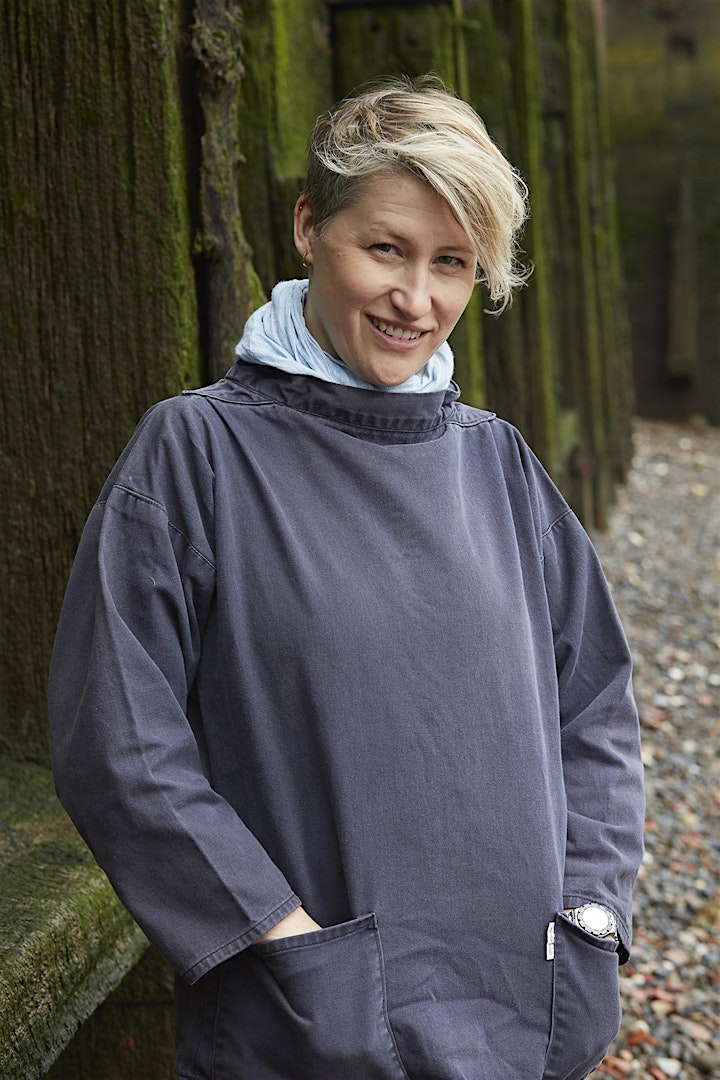 Organiser of The Five - An Evening with Haille Rubenhold by Candlelight
Southwark Cathedral has been a place of Christian worship for over 1000 years. Established as a small convent, it grew over the centuries into a priory, which became a parish church and then, in 1905, the Cathedral for the newly created Diocese of Southwark which serves the whole of London south of the river.
The Cathedral's patchwork architecture bears testament to its past as do the many monuments and memorials inside and outside the church. These are reminders of the rich history of this part of London and our association with such major figures in our creative history, including Chaucer, Shakespeare and Dickens.
Southwark Cathedral is a place of worship, welcome and friendship, to rejoice in or find rest when you're weary. We are London's community Cathedral striving to live the example of Jesus, seeking to be a spiritual home for all and set at the heart of Bankside, buzzing with people and activity, a vibrant cultural and commercial destination.