Refund policy
Contact the organiser to request a refund.
Eventbrite's fee is nonrefundable.
8 week course "The Five Elements of Desire" is designed to help you understand your sex drive in order to take control of your sex life ♥
About this event
If you want to...
Learn the secret to what factors shape your sex drive 🔒
Re-discover the feeling of sexual desire running through your body ⚡
Stop conflict at bedtime if/when you don't feel in the mood 💌
And start looking forwards to sex (not dreading it)! 💣
The Five Elements of Desire is *the only course you need* to help you harness the power of your sex drive and transform your sex and love life.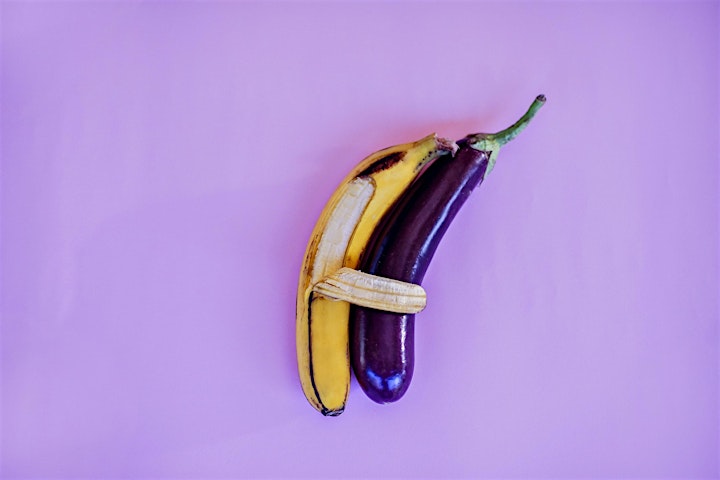 In only 8 weeks you will...
Learn the surprising science behind desire 👀
Get the low-down on how desire *really* works- you'll find out why the idea that we all have a "sex drive" is a myth, and what desire is instead! By discovering how desire is evoked, what shapes it, and what motivates you to have sex, you'll have a better understanding of what fuels your desire, and what extinguishes it.
Gain the skills to talk to your partner about what you want and need from sex 🎤
Feel more in control of your sex life by understanding when you do and don't want sex. If/when your desire dips you'll know why, become more compassionate with yourself about your needs, and be able to navigate this with a partner more positively.
Discover How To Have The Kind of Sex You *Actually Want* 🔥
Finally, I'll introduce you to the five elements of desire- a framework you can apply to your sex life that will help you understand how desire is shaped and what you can do to reconnect to sexual desire time and time again as it inevitably fluctuates. Use this knowledge to start having MUCH BETTER sex, and harness the power of your desires to curate the sex life of your dreams.
Whether you've lost your sex drive or you're just curious about how to harness the power of your own, this course will help you navigate your relationship with yourself, your sex life, and your partner with compassion, understanding and confidence.
What are you waiting for?
FAQ
Who is this course for?
This course is designed both for self-identified women who have lost their sex drive, and those who are curious to learn more about sexual desire.
How long is the course and what is the time commitment?
8 weeks around 1hour 30m per week.
When is the course?
We begin Monday 10th January 2022 @7.30-9.00pm (1hr 30m), and continue weekly for 8 sessions. The final session will be on Monday 28th February 2022.
What is the format?
The course is held on Zoom, with around 20mins of reading/activities in between weeks. Each week we will explore different concepts together and individually to give you a grounded understanding of desire. Please make every effort to attend each week as the course content will build upon the previous session.
Why did you set this course up?
Find out more about me and my story on my website.
What makes this course special?
This course is a blend of 4+years of research that brings together all of the top expert theories about desire in one place. Plus it is built from my personal experience of a low sex drive.
We take a feminist approach to desire. Women are x2 more likely than men to have low libido (Kate Moyle), and nearly 50% of women have experienced a low sex drive. There are SO many misconceptions about female sexual desire, that lead many women to diagnose themselves as having a low sex drive when this might not even be the case!
This course explores Sarah Barmak's quote- "Half of women have low sex drive. So maybe the problem isn't women, it's our view of sexuality", and we'll look together through this lens at what desire is, how it truly works, why fading desire is NORMAL, and what you can do to revive it if you want to. You'll also receive a handbook of resources to help you continue your journey once the course has finished.
I can't make this date- how can I find out about new courses?
Sign up to our mailing list to be alerted when new dates are announced.
What if I've got more questions?
Email me on hellodesiredstate@gmail.com - I'd love to hear from you