Description
The Business Funding Show is the only UK & EU's funding conference and exhibition for ambitious entrepreneurs.
The BFS'20 will be a day packed of activities: funders expo, business showcase, talks from notable speakers, highly competitive pitching competition, and 1-to-1 Investment Clinics where you will be able to meet face to face best-fit investors.
We welcome businesses across all industries and stages to benefit from this ample opportunity to liaise with leading VCs, Business Angel Networks, Lenders, Grant experts & many more.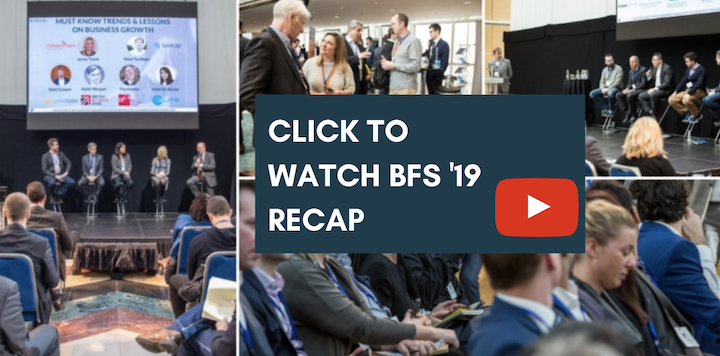 The Business Funding Show is 70,000 strong network of entrepreneurs and funders. We're recognised for bringing a top-quality audience of key decision-makers and key experts representing funding and growth support bodies. Want to tap into our network? Then join us at BFS'20.

The companies you will meet (more to confirm):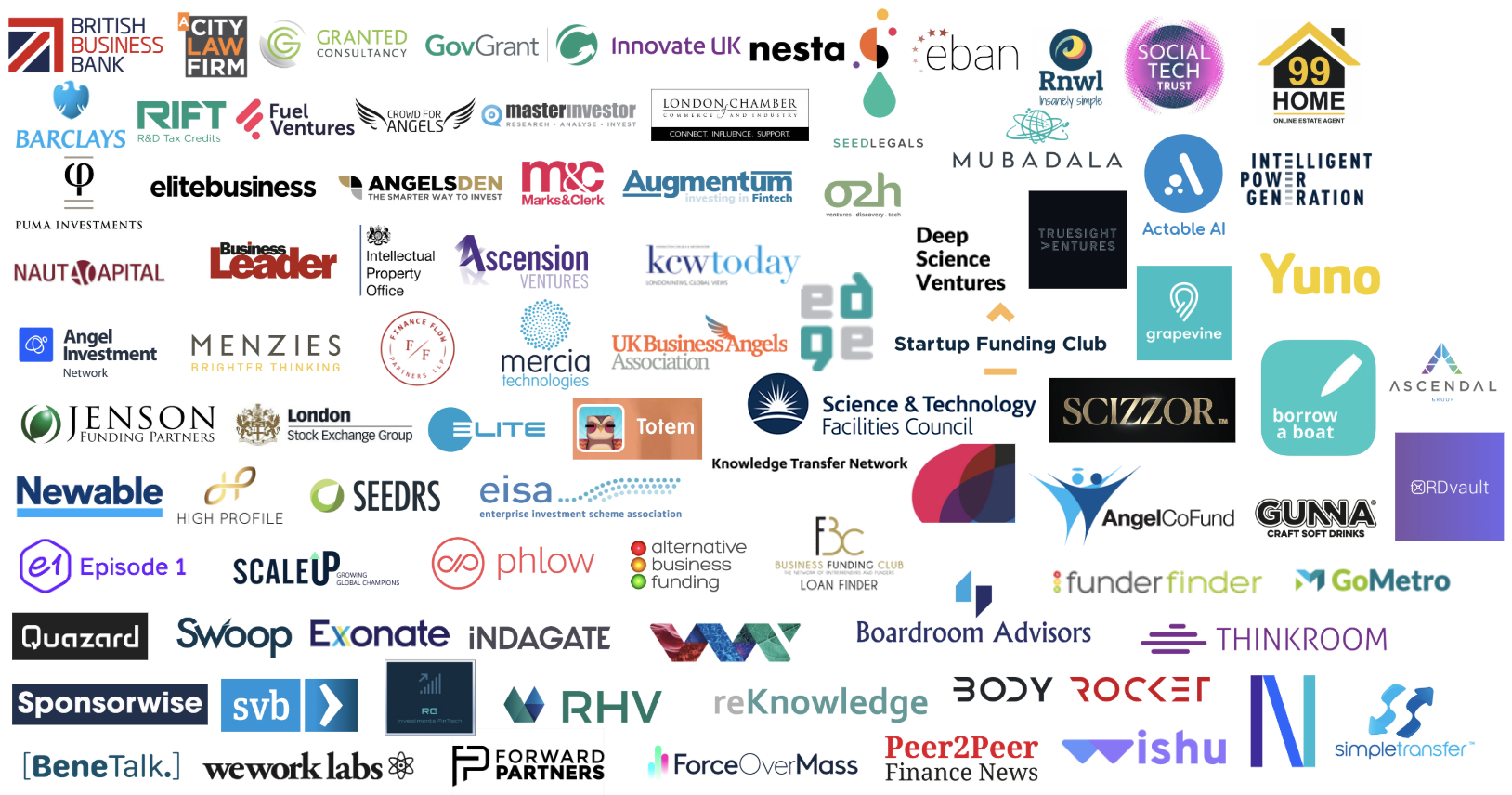 Exhibiting & Sponsorship opportunities featured here
Some of the confirmed speakers:








Agenda:
09:30 - 10:15 Registration

10:15 - 10:30 Welcome from BFS

10:30 - 11:30 Mind the gap - equity trends for 2020 (Moderator: Matt Adey of British Business Bank; Panellists: Juliet Rogan of Head of Barclays, Peter Cowley of EBAN, Umerah Akram of LSEG/ELITE UK, Tim Mills of Angel CoFund, Jenny Tooth of UKBAA)


11:30 - 12:00 How to get ahead of the Competition and Be Investment Ready by A City Law Firm (Moderator: Karen Holden of A City Law Firm, Jacqueline Watts of A City Law Firm; Guest Speaker: Stephen Hemmings of Menzies LLP)

12:00 - 12:30 Top UK & EU Grants: How to Secure Them by Granted Consultancy (Moderator: Tom Kennard of Granted Consultancy; Guest Speaker: Scott Byrne-Fraser of Totem)


12:30 - 13:30 Entrepreneurs Unplugged: Anthony Rose the man who saved the BBC, Goncalo de Vasconcelos the man who is one of the top 10 most influential tech personalities in the UK, Guy Tolhurst the man who is a successful serial entrepreneur and mental health campaigner & Kenneth Siber the man who is the Head of WeWork Labs for UK&I & Emerging markets and a serial entrepreneur

13:30 - 14:00 Make the Most of Your Business' IP by IPO (Moderator and Speaker: Nick Chard of IPO)


14:00 - 14:30 Funding for Innovation - Unleash a box of Opportunities by GovGrant (Moderator and speaker: Annie Hunter of GovGrant)

14:30 - 15:30 Let's talk about Innovation and Tech: New decade edition (Moderator: Nigel Walker of InnovateUK; Panellists: Andrew Hawley of Marks & Clerk LLP, Catherine Beech of Exonate, Dr Mark Hammond of Deep Science Ventures, James Downing of Silicon Valley Bank, Yasmina Darveniza of Round Hill Ventures)

15:30 - 17:00 Pitching Competition by Thinkroom (Moderator: Catherine Young of Thinkroom; Judges: Paul Excell of ScaleUp Group, Hector Mason of Episode 1, Avantika Gupta of Newable and Kristy Grant of Seedrs)
Registration Sponsor:

Other Sponsors:

Wondering how to take the most of this event Or simply confused about ticket options? Check below:
1-to-1 Investment Clinics:
Don't miss a chance to talk tête-à-tête with top investors and experts about your business and its growth.
How to join?
1. Book the All-Inclusive or Showcase ticket.
2. Fill out the checkout questionnaire carefully.
3. Send us your pitch deck at events@businessfundingshow.com and we'll help you schedule your meetings with 3-5 investors on an average.
*We charge a 2% success fee to any business that secures funding through this event. You will receive the agreement closer to the event.
Business Showcase & Pitching at the Main Stage:
- Exhibit among top UK funders and fast-growing businesses;
- Pitch your business from the main stage to select investors;
- Discuss your business with pre-vetted and most relevant investors;
- Bring along your colleague or partner to help handle multiple enquiries from attending HNWI and VCs;
- Take most of all activities, which will be available for you at the Show; and
- Benefit from a number of pre- and post-event marketing and media opportunities we secure for you.
*The organisers maintain the right to pre-vet the applications and to approve or disapprove any pitching/showcasing/attending applications.
How to join?
1. Book this opportunity, select the Showcase ticket.
2. Fill out the checkout questionnaire carefully.
3. Once approved, just follow the guidance of our events team.
*We charge a 2% success fee to any business that secures funding through this event. You will receive the agreement closer to the event.
Wondering why you should choose The Business Funding Show? Here are a few reasons...




Check more testimonials here.
Some of the previous speakers: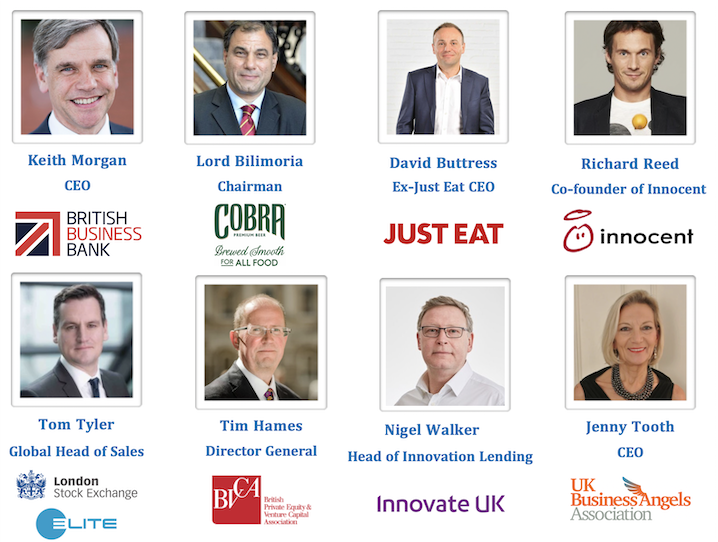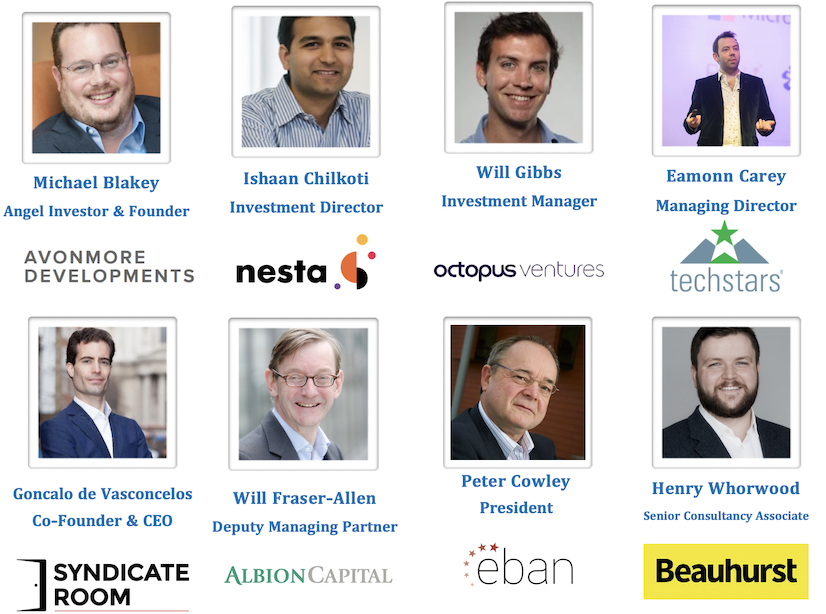 Organisers:

A glimpse of our network: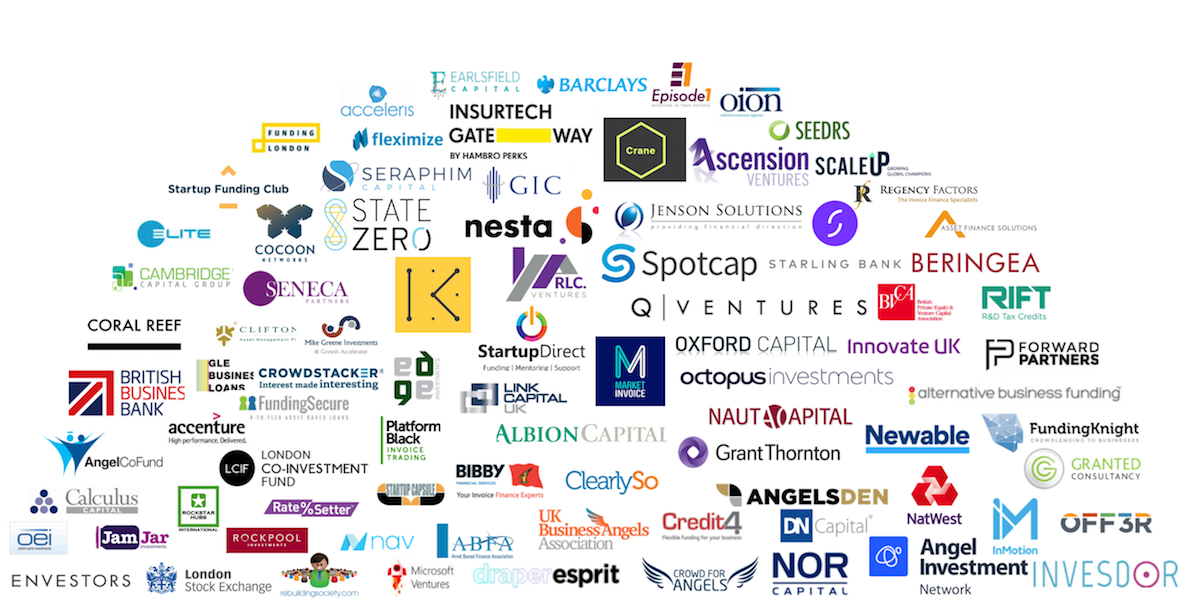 TICKETS TO THIS EVENT ARE NON-REFUNDABLE.