About this Event
2020 will see the third edition of the magCulture Flatplan, bringing together expert editors, designers, printers and distributors who'll cover everything you need to know about creating a successful publication. You'll leave with the knowledge needed to develop your abstract idea into a physical magazine people will want to buy, read and enjoy.
Speak details coming soon!
What's the format?
Our guest speakers will share their knowledge in a series of presentations and small group discussions throughout the day. There will also be time to talk informally with speakers and fellow attendees about your ideas.
The day will kick off at the magCulture Shop with pastries and coffee before magCulture founder Jeremy Leslie opens the morning session with an overview of the indie magazine scene and mag-making glossary. We'll invite attendees to share their magazine ideas before we hear from our first speakers.
We'll head to a nearby cafe for lunch before returning to the magCulture Shop for the afternoon session and closing drinks to celebrate the day.

Our first confirmed speakers:
Nina Carter, Creative director, It's Freezing in LA!
Holly Catford, Art director, Pit magazine
Dan Crowe, Editor, Port
Gem Fletcher, Photo director, Riposte
Alison Branch, Managing director, Park Communications printers
James Laffar, Ra & Olly distribution
Also joining us on the day for our breakout sessions:
Ro Jackson, founder of Slowe
Zena Alkayat, founder of Bloom
The talks will fall under three categories:
Dream!
Developing your idea
Identifying your USP
Believing you can make it happen
Make!
Commissioning
Editing
Designing
Printing
Sell!
Getting your magazine into shops
Using digital platforms to promote your title
Understanding the financial side of making magazines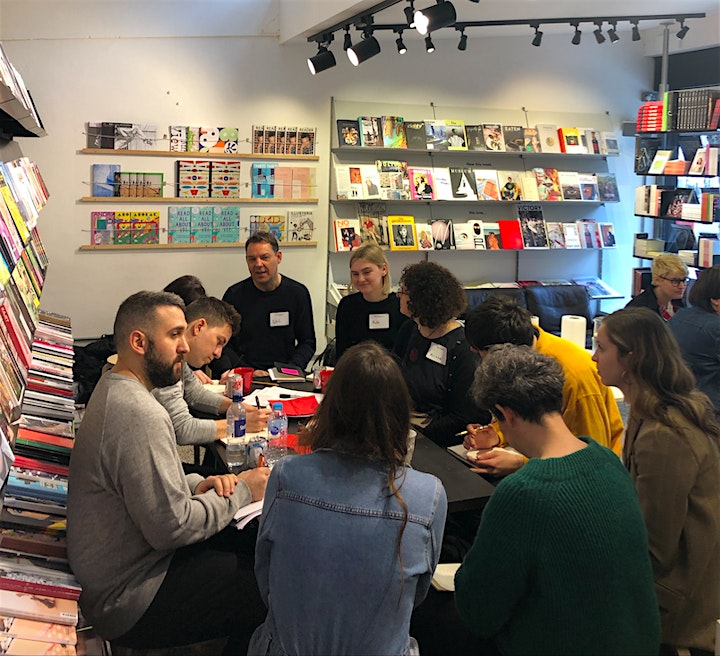 Who is the day for?
More and more people are intrigued by the world of indie publishing and starting their own magazine, but knowing exactly where to start can be daunting. We created The Flatplan specifically to help people overcome this. You may have no experience at all, or some experience of parts of the publishing process; you may have a great idea for a magazine and wonder what the next steps are, or have already started the process but be looking for further guidance.
The day will provide heaps of practical advice as well as creative inspiration to help you achieve your ambitions. We'll be highlighting some of the success stories from previous years, and hope to see magazines from this edition make their way onto the magCulture Shop shelves too!
Once you've made your booking, you'll be invited to tell us more about your idea so we can tailor the day accordingly.
Do you offer student places?
We have three free places available for students and under 23s. Please apply with a brief outline of your magazine idea (no more than a single A4 sheet please) to: events@magCulture.com, with the subject line 'Flatplan u23 2020'. The magCulture team will select the three best ideas we receive. The deadline for submissions is midnight on Friday 14 February, and the successful applicants will hear back the following week.