Description
Thinking of launching your own street food business? Want to know what it takes to make a street food business a success? Have an idea you've been cooking up for a while? Just want some free wine? We've got just the ticket for you.
Introducing About the Future: a new festival of entrepreneurship in London, which puts on a spotlight on the UK's most prominent entrepreneurs, business owners and freelancers with 12 thought-provoking events throughout June and July 2018. The festival is dedicated to inspire your personal business journey - we're all about empowering the next generation of UK entrepreneurs, creatives and self-starters, in a real and tangible way.
This special evening on the 19th June, at trendy co-working hotspot Mindspace, features insight from some of the UK's leading street food companies. The passionate foodies will be sharing their personal tips on building a street food company in an intimate, honest panel talk. We'll be discovering the secrets of success from the traders themselve who have been there and done it. You will learn:
- How to refine the concept for a street food business
- How to get the concept off the ground
- The logistics and realities of running a street food business
- How to market + brand your company to customers
- How + when to expand the business
- How to refine + tone your street food concept
- How to use social media for your brand
About the Speakers
Grace Regan, Founder of Spice Box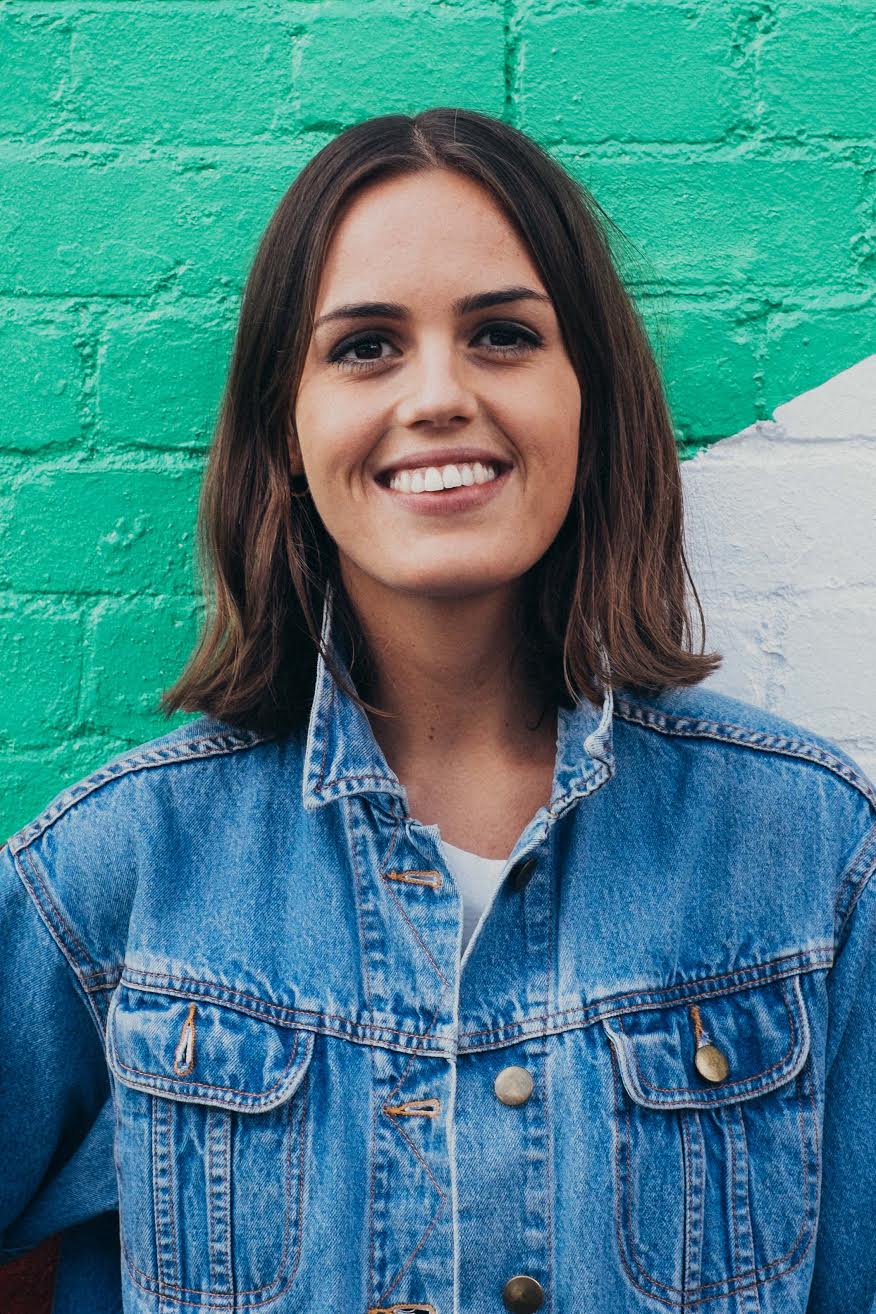 Grace set up her first business, Clippet News, aged 22. Having been flagged as on of the UK's top young tech entrepreneurs, she was invited out to Silicon Valley to join a start up accelerator. It was in California where Grace became more interested in the effect that our food choices have on the world around us. She soon became vegan and decided to leave the tech world behind, move back to London and set up a vegan Indian food business. 2 years later, SpiceBox has won multiple awards, raised investment and Grace is now searching for their first permanent site.
Rotsen Ibarra, Co-Founder of Petare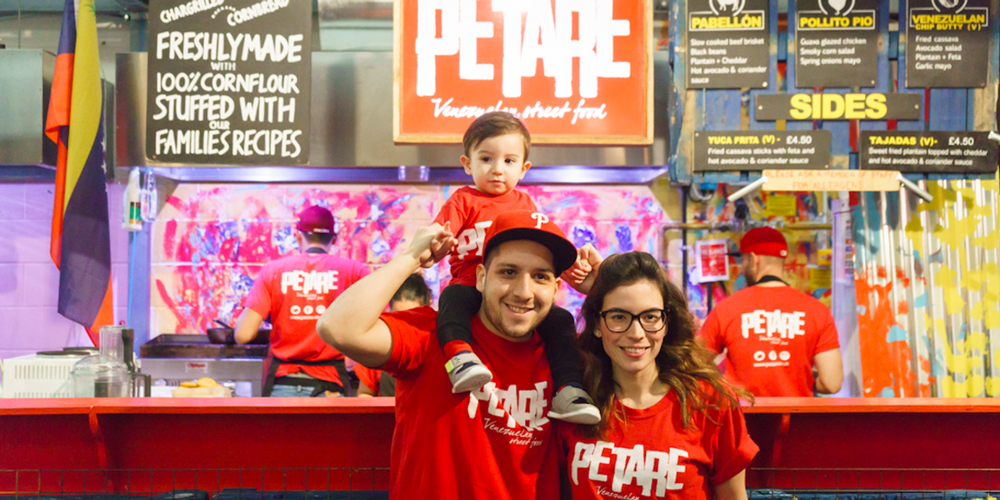 Petare brings an authentic Venezuelan food experience found in the streets of London. The family-run business was started in 2014, with an aim to bring Venezuelan street food to a London audience. Having run pop-ups at both Street Feast and Kerb, Pop Brixton is the first permanent space for Petare. Petare serves a short menu focused on their signature arepas – traditional Venezuelan corn bread stuffed with South American fillings. Now a father, Rotsen and his wife Katherine sell at various markets and pop-ups across London including Lower Marsh Market. The team also provides venue catering for different events.
Rachel Hugh, Co-Founder of The Vurger Co.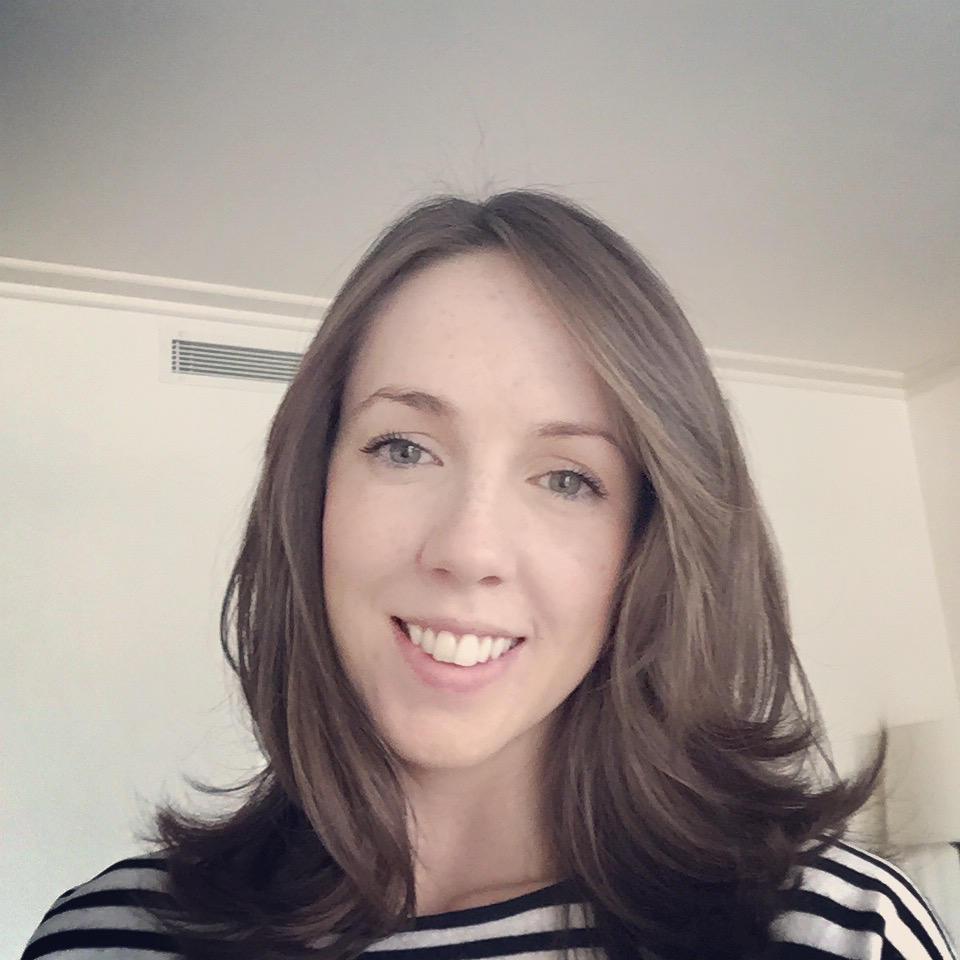 Rachel moved to London after studying French in University to start a career in the fashion industry. After working for 8 years as a fashion buyer for luxury department stores across London and Dubai, she moved back to London to work for a start up fashion company. Alongside this, The Vurger Co co-founder Neil had spent a career in the Finance industry as a Risk analyst. Neil had suffered with chronic stomach issues for years and no doctor across the city was able to figure out what was wrong. A life changing 30th birthday road trip to California and San Francisco in 2016 changed their view on food, where it comes from and how it has a real impact. After discovering that plant based restaurants really can be seriously cool and accessible, they came back to London feeling better than ever and with their new way of living we couldn't find anything similar in the city back in 2016. They wanted to really celebrate vegetables for what they were and not try and make them become a fake version of something else. So with their new mission, they came up with some delicious recipes from foods they loved to eat to gain some market feedback and realised the one thing they missed was that indulgent, delicious burger experience except totally vegan - and thats how The Vurger Co was born!
Paul Ambrose, Founder of Krapow London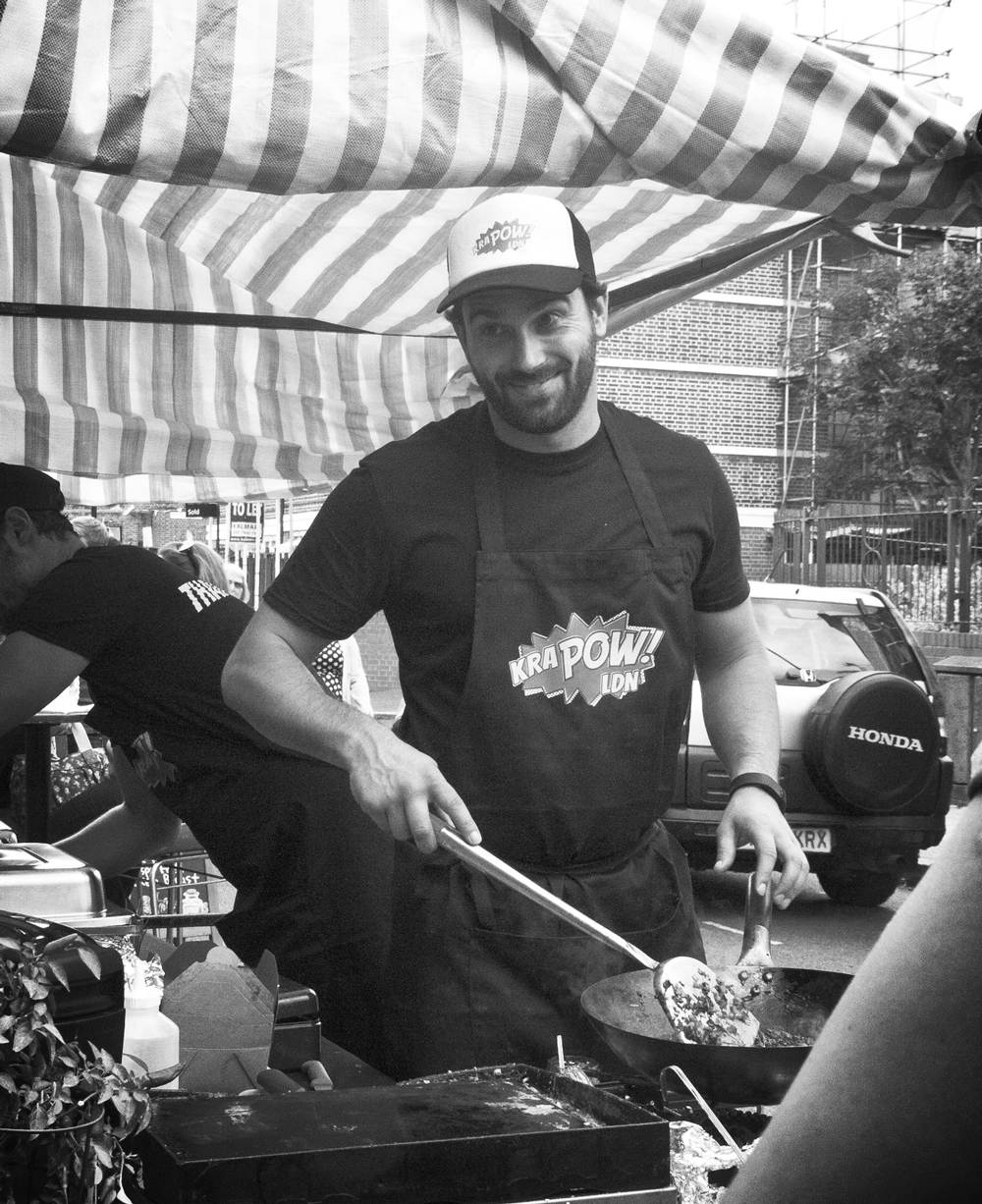 A Londoner through and through, travel junky Paul has visited over 45 countries in his time, and more to come. Having lived in Sydney and enjoyed the impressive food scene there, and travelled extensively through Asia, he returned to the UK but simply could not get his Thai food fix. A massive foodie and one who is always experimenting with flavours and techniques, alongside hours studying cook books - be it Sabrina Ghayour or Jose Pizarro - Paul's endless pursuit of the perfect dish is how and why KraPow LDN is part of London's street food scene today. Usually seen rocking the wok and cooking up a storm at the stall, Paul's love for the food is evident, the constant positive feedback is testament to that.
Steve Byrne, Co-Founder of White Men Can't Jerk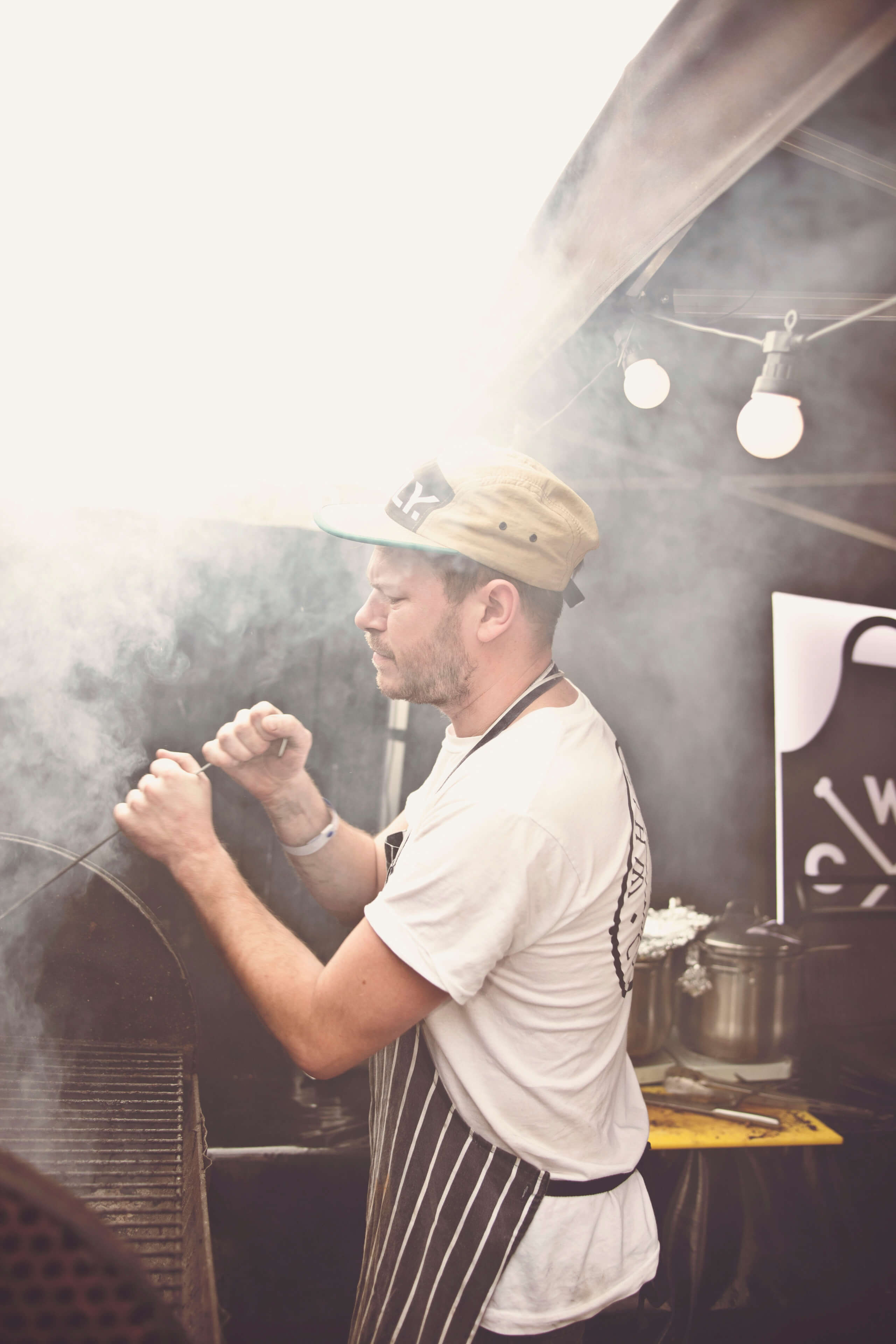 White Men Can't Jerk came on to the scene in 2012 - known for their spicy wings and cool vibes, they choose venues where they can take over the DJ set and the kitchen, ensuring a chilled out atmosphere and full bellies. Since then, White Men Can't Jerk has grown into a sucessful street food concept, event host and private catering company - they've called Dalston Roof Park, Turn Table and Street Feast their home. You can now find them dishing up their Carribbean food with a twist at Prince of Peckham.
Jack Padoan, Founder of
The
Piadina
Project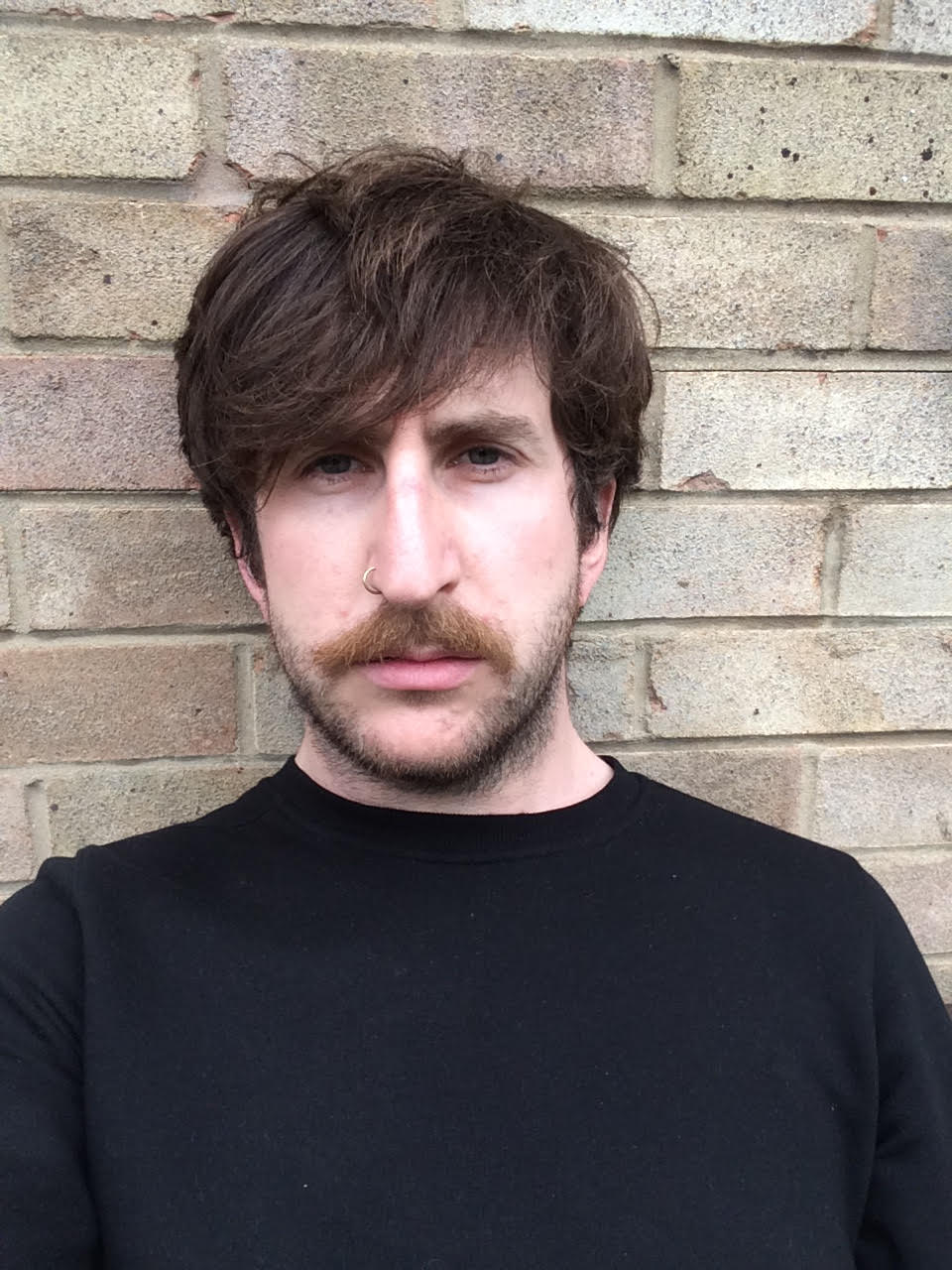 After moving to London in the summer of 2014, Jack soon discovered the London street food scene was so vibrant & innovative that he just wanted to be involved in some way shape or form. Going away & devising his concept to actually implementing and going live onto the street really took no time at all, using his family connections in Italy, he was able to bring The Piadina Project to life and to some of the busiest markets in the capital. They've traded under KERB and now have permanent homes at Victoria Park Market every Sunday and the newly launched Deptford Market Yard every Saturday.
Please note: we cannot offer refunds on tickets, although we will accept name changes with 24-hours notice.