Description
The Food Exchange
If you're looking to start or grow a food and drink business, this is the event for you!
The Food Exchange will be hosted on 16 September by Enterprise Nation and Birmingham City University at Millennium Point Auditorium in Birmingham. The one day programme features buyers from Sainsbury's, and Selfridges, plus entrepreneurs who have successfully sold to Ocado, Waitrose, Asda and Tesco. This is your chance to make contacts and find out how others have been there and done it.
There are also panels covering joining an accelerator, building a brand and getting connected in the food and drink scene.
Join the conversation on social media with #FoodEx and follow the event on Facebook as we reveal more on the lead up to the big day!
Lunch and refreshments are included.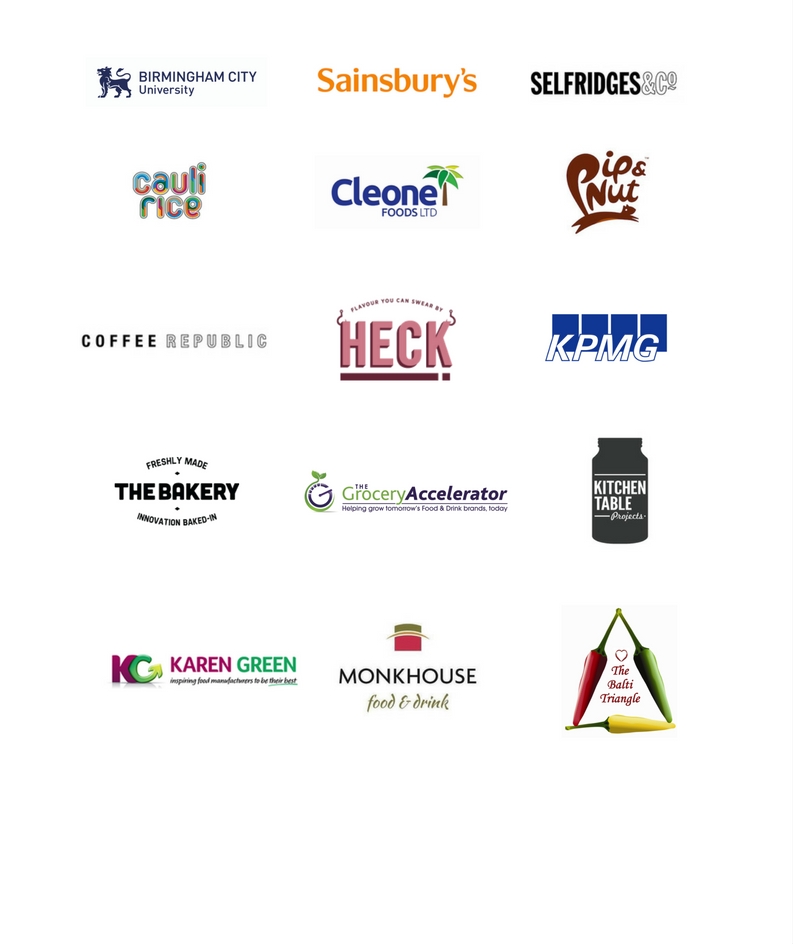 Event line up
9.15am - 9.40am: Registration
9.40am: Welcome from Enterprise Nation
9.45am How to get your brand into big retailers and keep it there
Andrew Keeble, Heck
Former Yorkshire pig farmers, today the Keeble's brand Heck is stocked in Waitrose, Sainsbury's and Tesco. Creators of delicious sausages, burgers and meat balls, they are experts in remaining independent and doing things their way.
10.10am: How I sold a healthy solution to Asda, Sainsbury's, Tesco, Waitrose and Whole Foods Market
Gem Misa, founder, Cauli Rice
In 2012, tired of the mess and fuss of making their own cauliflower rice, two such dieters (Gem Misa and Jamie Harris) began looking in supermarkets for the ready-made version they were sure must exist. Unable to find a solution, they began exploring the idea of creating one.
10.30am: Meet the buyer: Sainsbury's
Kirstin Morris, soft drinks buyer, Sainsbury's
From soft drinks to lager and biscuits to ethnic groceries, Kirstin Morris has a wealth of experience as buyer. Kirstin will take you through how to sell into Sainsbury's and what she looks for in a brand.
11.00am: Coffee
11.30am: Show me the money!
How to raise funds and manage money with:
Graham Nicoll, adviser, KPMG


Carrie Bate,

Little Coffee Bag Co: Carrie refused offers of £100,000 from three investors on Dragons' Den but went on to build a succesful business

Rosie Ginday,

Miss Macaroon:

Rosie started Miss Macaroon with £500 five years ago. She now has £200,000 in annual sales and supplies the likes of Karl Lagerfield and John Lewis
12.00pm: Accelerate!
The role of accelerators in helping you get on store shelves and into big corporates
12.30pm: Meet the buyer: Selfridges
Adrian Boswell, national food buyer, Selfridges
Selfridges will be looking for new products, they will share what's catching their eye and how you can sell into Selfridges.
12.45pm: Pitch to Selfridges
Three companies will pitch live on stage to Adrian Boswell, national fresh food buyer, Selfridges.

1.15pm: Lunch
2.15pm How I sold to Sainsbury's, Morrisons and Asda
Wade Lyn, founder, Cleone Foods
Cleone Foods was formed in June 1988. Initially 5,000 patties a week were produced and shipped mainly to small retailers in Birmingham and London. Expansion was rapid and soon third party distributors and warehouses across the UK including Liverpool, Manchester and Leeds were on board with the brand. Founder Wade Lyn will share his story and how he sold into key supermarkets.
3.00pm: From kitchen table to a team of eight and 2,300 stores in 18 months
Pippa Murray, founder, Pip and Nut
As a runner, Pip was always on the lookout for delicious things to eat before heading out into the great outdoors. As a firm believer that food should be super tasty, yet packed with nutrients and energy, she began making her own nut butters. Today Pip & Nut is stocked in over 2,300 stores and Pippa will share her story.
3.30pm: Get connected: How to get noticed and how to collaborate
Meet representatives from the food scene including PR experts and mentors:
Clare Downes, Monkhouse Food & Drink
Karen Green,

FoodMentor.co.uk

-

inspiring food manufacturers to be their best
Ann Louise Powell,

Purple Bear Coaching and mentor to food and drink businesses
Andy Munro, Balti Triangle

Andrew Riley, editor, Style Birmingham
Getting your business noticed is no one time trick, buildng a reputation is key and our panel will share their tips and secrets with you.
4.00pm: How to build a national brand
Sahar Hashemi OBE, founder of Coffee Republic
Sahar Hashemi OBE founded Coffee Republic, the UK's first US style coffee bar chain with her brother and built it into one of the UK's most recognised high street brands.
4.30pm: How to pop up with Appear Here
Denizer Ibrahim from Appear Here will explain how to find space and run a pop up for your food or drink brand.
If you've not been to an Enterprise Nation Exchange event before, check out what our attendees said about our last Exchange event in May:
100% of attendees said they made good contacts for the business on the day

100% said they would recommend an exchange event to other small businesses

100% said they would come back next year
(stats provided via Survey Monkey survey, May 2016)
So, what are you waiting for? Book your ticket and make a difference to your business.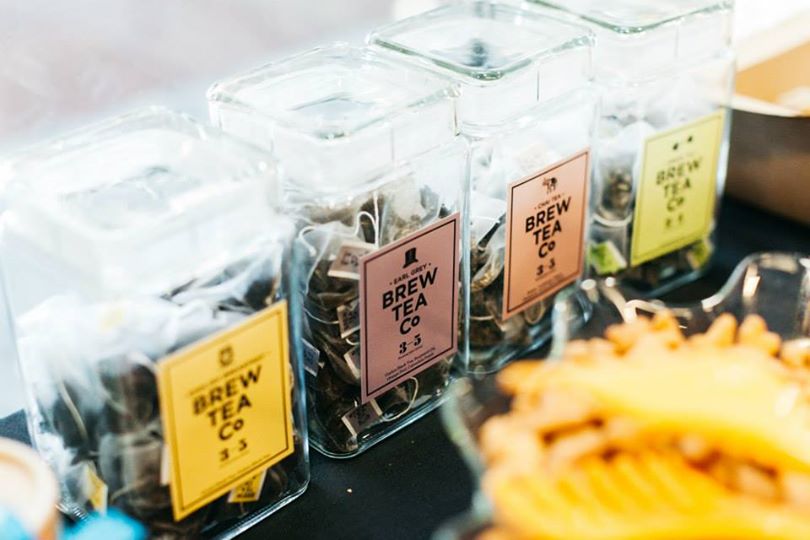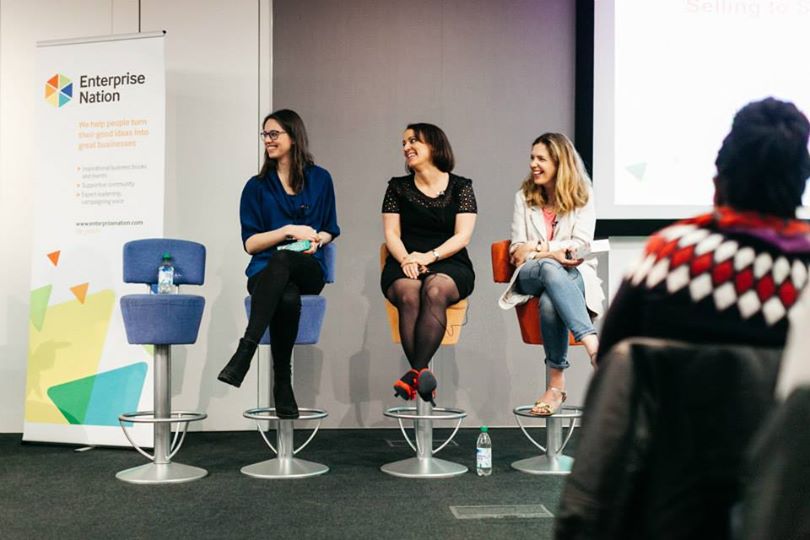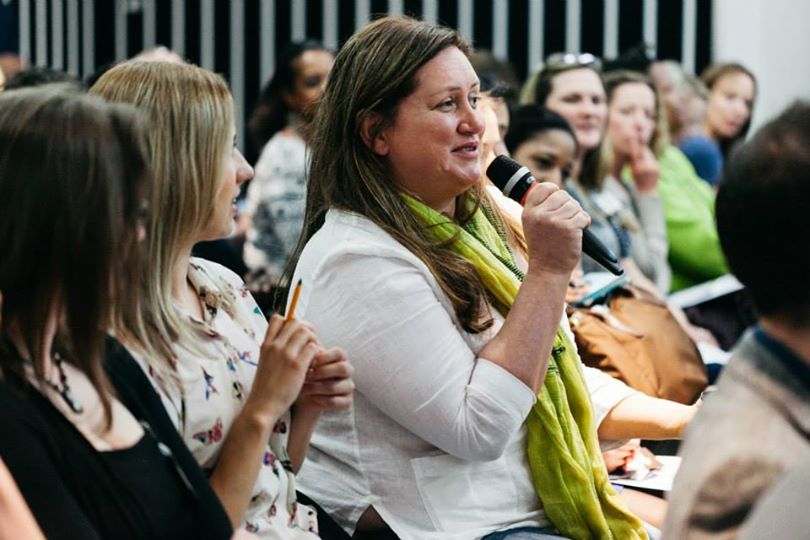 Cancellation policy
For a full refund, cancellations must be made at least 48 hours prior to the event.
About Enterprise Nation
Enterprise Nation is a small business network and business support provider with more than 70,000 members. Our aim is to help people turn their good ideas into great businesses through expert advice, events, acceleration, networking and inspiring books.