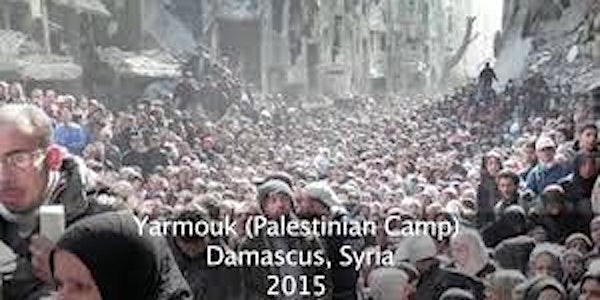 The Forgotten & The Lynching – an afternoon of film and discussion with act...
Location
Blackwells Bookshop Leeds
21 Woodhouse Lane
Leeds
LS2 9HJ
United Kingdom
Description
THE FORGOTTEN
In a period of catastrophic human displacement in the Middle East, it is sobering to be made aware that the largest single refugee population in the world remains that of the Palestinians, ejected from their lands in 1948 to make way for the founding of the state of Israel. How has the politics of power rendered these long-term dispossessed and stateless people a largely forgotten reality?
Jon Pullman 25 minutes 2015 UK
THE LYNCHING
Jon will introduce a new film project with Jackie Walker, who was suspended from the Labour Party last year for alleged anti-Semitism. This year her one-woman show The Lynching caused controversy at the Edinburgh Festival. She supports Jews for Justice for Palestinians.