The Forum for In-House Recruiters (The FIRM) London Winter Conference 2016

Thursday, November 24, 2016 from 8:30 AM to 4:30 PM (GMT)
Event Details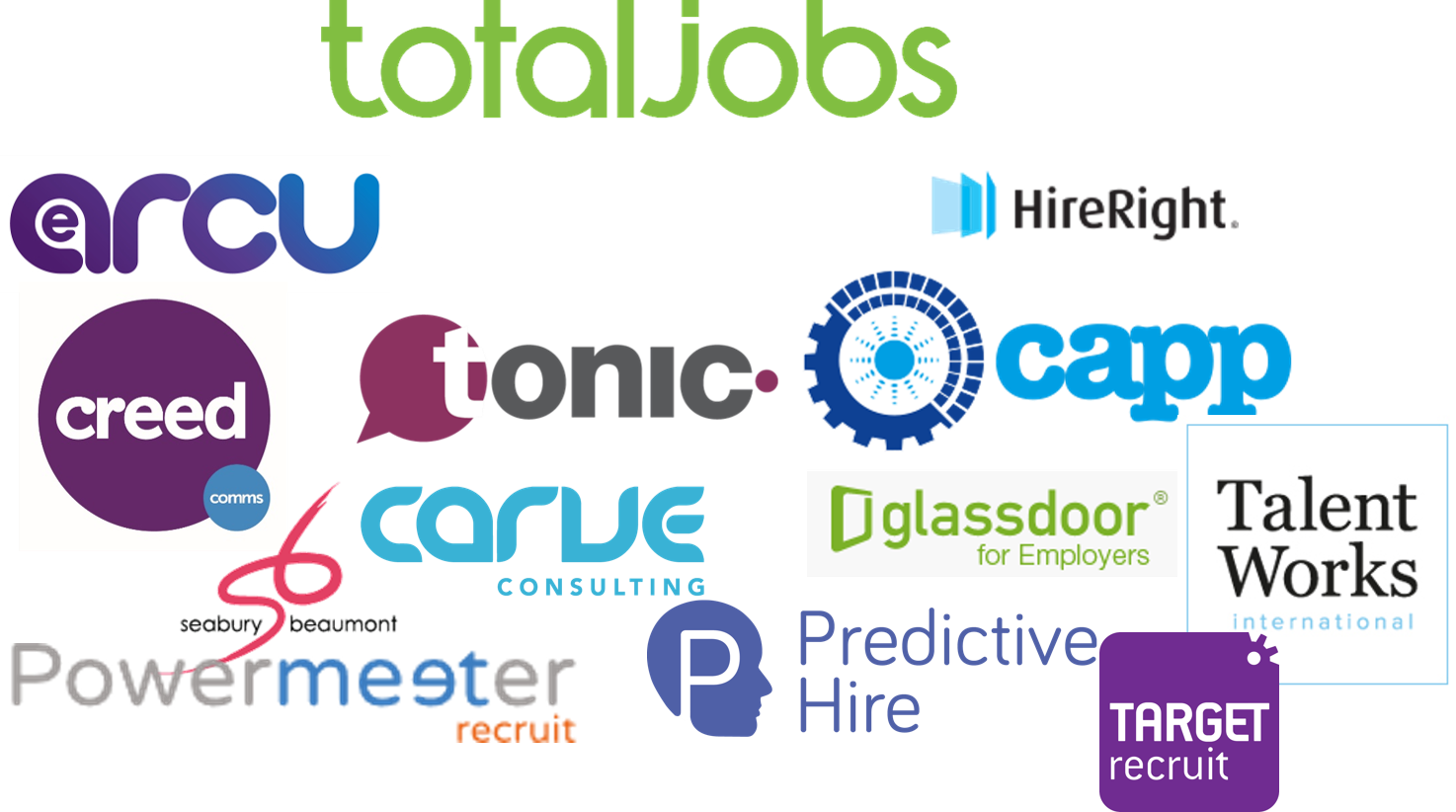 The FIRM is delighted to announce our London Autumn Conference for in-house recruiters on 24th November 2016.  We will be running a double stream model as usual, and in order to help you maximise your day we have a new discounted 'Go Double' price for 2+ delegates, so that you can attend both streams. We also have an additional roundtable session where you can share ideas with other in-house recruiters. Really hope to see you there! More agenda items soon!
**New session added: Entrepreneur and Young Engineer for Britain - Ruth Amos speaks about "The Future of Business".  In her speech Ruth raises fascinating points about Artificial Intelligence, implants and asks what the career trajectories are for Generation Z and beyond.  She highlights interesting questions about advancing technology and the knock on effect of the education system, after all, how can we educate the next generation for a virtually unknown future world of work***
Ian Burke, Sales Director, totaljobs will be looking at 'What Top Talent Wants' Delivering key insight on:
•             Understanding jobseeker behaviour
•             Top tips to attract sought after talent
•             Practical takeaways you can implement for recruitment success
Damian Nolan, eArcu From beautiful, mobile enabled careers sites, mobile recruiter and hiring manager access, advanced talent-pooling through to gamified on-boarding - eArcu will look at the key ingredients to adopting a proven and future-proof resourcing solution.
'ProjectGenUp - The multi-generational workplace' – Drawing on research into all four generations working alongside each other today, Talent Works will address a lot of the misunderstanding and stereotyping that surrounds how the generations operate in the workplace, and provide practical recommendations on how to manage them in a way that drives performance, innovation and teamwork.  Each generation's attitudes to a range of hot topics from diversity to the younger boss phenomenon - and more.
'I ain't afraid of no ghosts. Who are you going to call? Brexit-busters' In this session, Emma Bagshaw Seabury Beaumont will tell you the truth about Brexit and how it will impact your organization's future recruitment practices. We'll also be looking at some top tips for managing staff during this uncertain time, and answering your questions.
Dan Bowyer, PowerMeeter"Things that make you go hmmmm - Technology that will change your world, and how to apply it"
State of play - There's an app for everything. Is this the end of the digital revolution?

What next? - Top 10 tech services, products and trends that will change the recruitment world.

HTF - How to apply these smart technologies across the organisation quickly, easily and without kickback.
'Employer Reputation Indexer Launch' Emma Mirrington, The FIRM and Tom Chesterton, Tonic.
What if you could easily evaluate how your employer reputation stacks-up against your broader business plan; whether your team is working effectively; whether resources are deployed well and how deeply the wider talent landscape is understood? What if you could self-diagnose and benchmark against others as often as you needed and collaborate with other employers in an open source, free to use environment? If that sounds too good to be true, then you should come and find out about a project that The FIRM and Tonic have been working on to make that a reality.
How Does Your Screening Programme Stack Up? Ever wondered how your background screening programme stacks up against your peers? HireRight present findings from their annual benchmark report, exploring the business, HR, and screening challenges identified by respondents. As well as providing insight into the challenges many of your peers are facing, HireRight also shines a light on three key focus areas from the report. How are your peers utilising social media in screening? When is it right to re-screen employees? Is it worth screening temporary employees? Sandy Roach, Hireright will guide you through the answers to these questions and show you how you stack up to your peers background screening programmes.
Caroline Hill and Simon McLoughlin (Directors) from Creed Communications "Boosting your Employer Brand" How do you ensure your Employer Brand is authentic, distinctive and celebrated through the full employee lifecycle so that it:
•            Makes you stand out from the crowd in your attraction comm
•            Increases your conversions during the candidate journey 
•            Helps align behaviours and increase productivity/engagement with your existing people
•            Creates brand advocates inside and outside your organisation
Creed will share some examples of where this has been achieved and show how award-winning Employer Brands stay fresh and live long.
Join David Soraghan, Client Relationship Director, EMEA at Glassdoor on The Culture Effect on Employee Satisfaction and Productivity Believe it or not, salary is not the main driver of employee satisfaction, according to Glassdoor Economic Research (2015). In fact, culture, career opportunities and leadership matter most when it comes to a happy, productive workforce.
 A healthy, thriving and engaging culture impacts the bottom line, too. Did you know that companies named to Glassdoor's Best Places to Work list actually outperformed the S&P500 by an average of 122%?1 To learn why you should be investing in your workforce, join us for "The Culture Effect on Employee Satisfaction and Productivity."
How Strengths Based Recruitment is Transforming the Recruitment Industry, Capp & Steve Well, M&G A recent survey released by the AGR reported a significant rise in the number of employers using a Strengths-based approach in Early Talent Recruitment. And this is only set to continue as more organisations become aware of the methodology and its advantages. In this presentation Capp partner with M&G Investments, the first in their sector to adopt this approach, to take you on their journey to build better awareness of careers in Investment Management. Their new process has already had significant impact and examples will be shared of how the assessment solution implemented is helping to manage high volume applications, educate about roles, improve diversity and provide personalised feedback to every candidate.
NEW! Introducing our new round table format – as usual we will look at key priorities and challenges coming up in our morning session however we will take this one step further by identifying the key themes during this session and then in the afternoon everyone will have the chance to choose a theme to do a deep dive on for the remainder of the session.
There are so many benefits to attending a #FIRMday Conference! But what we hope what you take away from the day is:
•Great networking with peers
•Understanding the key challenges facing in-house recruiters today
•Upskilling/ capability building in a supportive and friendly environment
PLEASE NOTE:
We are unable to offer refunds but will accept name changes up until 5 days before the event
Sessions, timings and speakers may be subject to change
This is a members-only event. If you are an in-house recruiter you may attend this event. If you are not a member of the FIRM, please join our Linkedin Group as below.
Please do not register and pay if you are not a member of The FIRM as re are not able to provide refunds.
https://www.linkedin.com/grp/home?gid=44518&trk=my_groups-tile-flipgrp
When & Where

One Great George Street
1 Great George Street
SW1P 3AA London
United Kingdom


Thursday, November 24, 2016 from 8:30 AM to 4:30 PM (GMT)
Add to my calendar
Organizer
Run by in-house recruiters for in-house recruiters The Forum for In-house Recruitment Managers (The FIRM Ltd) was founded as a LinkedIn Group in December 2007. Now with over 8200 members in 70  countries, we are a supportive and collaborative community of corporate recruitment professionals that provides both an online and offline hub for members to network, request help, share knowledge and give advice on all aspects of recruitment and talent management.
We aim to Support, Develop and Inspire our members as well as working to ensure integrity and best practice throughout the in-house resourcing and talent community. Through doing this we aspire to raise the standard of service our members provide to their internal customers and receive from external suppliers.
The Forum for In-House Recruiters (The FIRM) London Winter Conference 2016