Description
UPDATE 3rd November: We must close for bookings on Tuesday 7th November at 12 noon so please book your place in good time. Look forward to seeing you on 12th.
Matrix College is delighted to be welcoming Phil Mollon for this one-day workshop on The Fragile Self on Saturday 12th November 2016.
Phil Mollon PhD is a psychoanalyst and psychotherapist, with a background profession of clinical psychology. He worked in the NHS for 35 years, but is now in private practice. The author of eleven books, Dr Mollon has written and lectured widely on trauma, shame, narcissism, and Kohut's self psychology. Always searching for better ways of helping traumatised people, his enquiries led him to EMDR, and then to 'energy psychology'.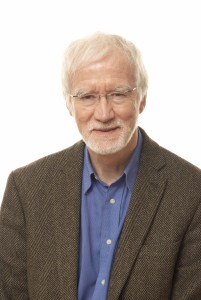 Dr Mollon will outline the clinical phenomena of narcissism and some of the key concepts of narcissistic disturbance that emerged during the 1970s and later, juxtaposing the contrasting formulations of the 'grandiose self' presented by Kernberg and Kohut. A crucial point is the role of the empathic other (the 'selfobject') in regulating a child's or adult's narcissistic equilibrium.
He will explore the role of the missing third, the absent paternal function which leaves the child 'trapped in the dyad' and captivated by the image in the mother's mind. We will also explore false selves and the delusional ego, and consider to what extent 'all human selves are false selves' - comparing the differing perspectives on mirroring and alienation provided by Kohut, Winnicott, and Lacan.
The third session will explore some of the darker aspects of narcissism - and the traumas suffered by those who are victims of the vampiric and parasitic predations of grandiose narcissists. Narcissistic aspects of ADHD, autistic spectrum, and psychopathy will also be considered.
Finally we will draw together the themes of the day, and focus on considering helpful and unhelpful forms of therapy with narcissistic disturbance. Narcissistic features of the psychoanalytic endeavour itself will also be addressed. We will also look at the question 'What is healthy narcissism?'
Your booking fee includes refreshments during the day and a simple but delicious lunch. Certificates of attendance will be provided (5hours CPD)
If you have any queries please dont hesitate to contact Clemmie Gleeson clemmie@matrix-training.org
We look forward to seeing you on 12th November.