The Fred Jevons Science Policy Lecture 2014
Description
The Fred Jevons Science Policy Lecture:
Fashions in science policy, past and present
Professor Arie Rip, University of Twente

Manchester has long been a major centre for social, economic and historical studies of science and technology, a history consolidated by the establishment of a Department of Liberal Studies in Science in the 1960s. That scholarly tradition is today maintained by the University of Manchester's Centre for the History of Science, Technology and Medicine and Manchester Institute of Innovation Research, which collectively constitute one of the world's major centres of expertise in the social, historical, economic and political analysis of science and technology. The Fred Jevons Science Policy Lecture commemorates the founding professor of "Liberal Studies in Science" at Manchester, Fred Jevons.
The 2014 lecture "Fashions in science policy, past and present" will be delivered by Professor Arie Rip (University of Twente) on Tuesday 4th March 2014 at 5.30pm. The lecture will be followed by a drinks reception.
This event is free to attend but you must register to reserve a place.
Abstract
A number of important issues in science policy, like 'Big Science' (from the late 1950s onwards) and 'Responsible Research and Innovation' or 'Grand Challenges' (more recently), have also the trappings of a fashion, including the use of a few words to capture the thrust and allowing it to travel. This is perhaps clearest for 'Mode 2 of knowledge production'.What remains, then, after the fashion has passed? I will analyse two past cases and two present ones and inquire into what such dynamics tell us about science policy and how science evolves.
About Arie Rip
Arie Rip has been active in science and technology studies (STS) since the ea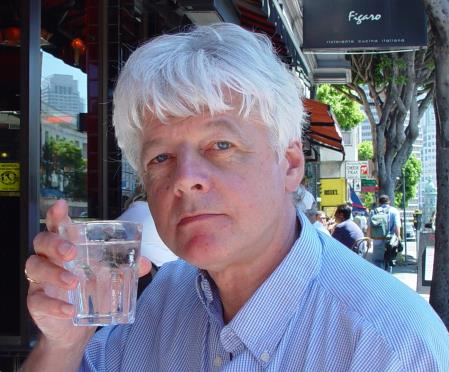 rly 1970s, also in helping to build up the field, for example playing a key role in the European Association for the Study of Science and Technology (EASST) and in the Society for the Study of Social Sciences (4S), and in other organisations and networks. He has published widely on sociology of science, science and technology dynamics, science policy, and technology assessment. He developed (with others) Constructive Technology Assessment (CTA), and has put, together with his PhD students, specific CTA approaches for emerging technologies like nanotechnology on the map. He is fascinated by the evolution of science institutions, taking a long term view, and developing scenarios for their futures in evolving knowledge, research and innovation systems. In 2006, he formally retired from his position as Professor of Philosophy of Science and Technology in the University of Twente, a position he held since 1987. He continues to be active, lately in Responsible Research and Innovation, combining an interest in how to "do" it in the real world, and reflect on it as an element in long-term developments of science, technology and society.
About Fred Jevons
Born in Austria in 1929. Frederick Raphael Jevons came to the UK as a child refugee from the Holocaust. Originally a biochemist Fred was appointed to the first Chair of Liberal Studies in Science in 1966, an initiative to produce rounded science graduates better equipped to win leadership roles in government, industry and academia, promoted by leading Manchester science professors including Brian (later Lord) Flowers. Jevons enthusiastically took up this challenge, building a department and a curriculum from scratch. Jevons left Manchester in 1976 to become the founding Vice-Chancellor of Deakin University, but returned to Manchester during 1992 as a Simon visiting Fellow. He died in September 2012. His works include Wealth from Knowledge (1972), a landmark in the empirical study of technological innovation and the roles of science within it, and Science Observed (1973).
Organiser of The Fred Jevons Science Policy Lecture 2014