The Fred Jevons Science Policy Lecture 2015
Description
Manchester has long been a major centre for social, economic and historical studies of science and technology, a history consolidated by the establishment of a Department of Liberal Studies in Science in the 1960s. That scholarly tradition is today maintained by the University of Manchester's Centre for the History of Science, Technology and Medicine and Manchester Institute of Innovation Research, which collectively constitute one of the world's major centres of expertise in the social, historical, economic and political analysis of science and technology. The Fred Jevons Science Policy Lecture commemorates the founding professor of "Liberal Studies in Science" at Manchester, Fred Jevons.
The 2015 lecture will be delivered by Dominique Pestre on Wednesday 11th March 2015 at 5.30pm. The lecture will be followed by a drinks reception.
Bankspeak: the Language of World Bank Reports, 1946-2012
Dominique Pestre
Institute Francilien Recherche, Société and Centre Alexandre Koyré, EHESS, Paris.
This talk, based on collaborative work with Franco Moretti, Professor of English literature at Stanford University, relies on a 'distant reading' (via computerized texts) of all Annual Reports of the World Bank since its creation after WWII. It considers the semantics as well as the grammatical structure of the texts. It shows a major shift between the first two and a half first decades and the last two and a half ones. Semantics confirms what is already known – the move from a Rostowian understanding of development and its standard tools to a finance-based approach articulated on a new importance given to management techniques and a new alliance around three totems : governance, global, civil society. A new language (a new style) has emerged that pushes de-specification (in terms of contexts, time and geographical spans) to an extreme limit and develops what could be called a 'boundary language' allowing new types of actions and hegemony in the world.
This event is free to attend but you must register to reserve a place.
---
About Dominique Pestre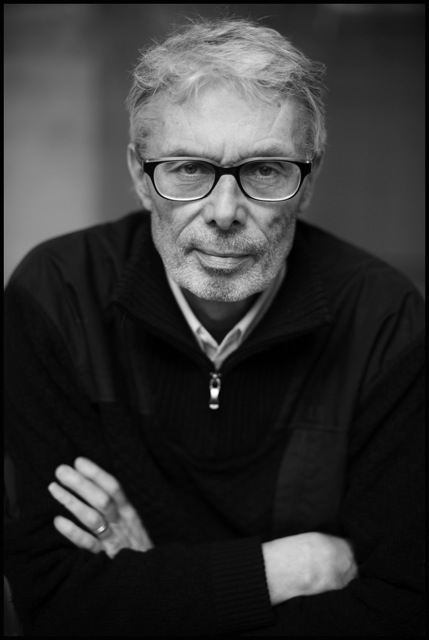 Dominique Pestre was trained first as a physicist and then as an historian. He is mainly a social and political historian of 19th and 20th Century physical sciences but has written on more conceptual and philosophical questions, on technical, political and economic dimensions linked to scientific activity, and on contemporary topics. He is currently Directeur d'Etudes at Ecole des Hautes Etudes en Sciences Sociales (EHESS), Paris and has taught at various universities including Harvard, California Institute of Technology, Rome, Zurich, San Paolo, Geneva, Brussels and Lausanne. His first book was an intellectual and cultural history of physics between 1920 and 1940, Physique et physiciens en France, 1918-1940 (published in 1984). He then wrote Louis Néel, le magnétisme et Grenoble (1989) and contributed to the History of CERN (3 volumes - 1987, 1990, 1993), focusing in his chapters on the political history of the institution and on what it meant to be such a large European endeavour; on the organization of experimental work in such "big science" places and on research strategies; and on the way decisions for large equipment were taken (from accelerators to bubble chambers), stressing the major differences between CERN and American HEP Labs. More recently he has edited several books – notably Science in the Twentieth Century with John Krige (1997), and Dictionnaire culturel des sciences with N. Wittkowski and JM Levy-Leblond. He is also the author of a report for the Euroean Commission's Science, Economy and Society Directorate entitled Historical perspectives on Science, Society and the Political (EC, January 2007). Since the late 1990s he has worked on three topics: science, war and the military – with a book called Les Sciences pour la guerre, 1940-1960 (EHESS, 2004) in collaboration with Amy Dahan; science, economy and social life – with a book called Science, Argent et Politique (INRA 2003), presenting the various régimes of science in society and of society in science that existed from the 19th Century to the present; and the government of (techno-)science and through the sciences – with a book entitled A contre-sciences. Politique des sciences contemporaines (2012).
About Fred Jevons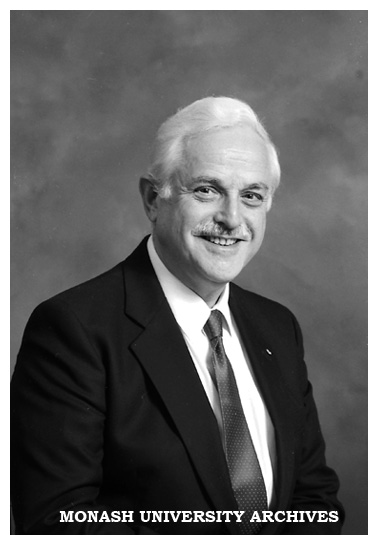 Born in Austria in 1929. Frederick Raphael Jevons came to the UK as a child refugee from the Holocaust. Originally a biochemist Fred was appointed to the first Chair of Liberal Studies in Science in 1966, an initiative to produce rounded science graduates better equipped to win leadership roles in government, industry and academia, promoted by leading Manchester science professors including Brian (later Lord) Flowers. Jevons enthusiastically took up this challenge, building a department and a curriculum from scratch. Jevons left Manchester in 1976 to become the founding Vice-Chancellor of Deakin University, but returned to Manchester during 1992 as a Simon visiting Fellow. He died in September 2012. His works include Wealth from Knowledge (1972), a landmark in the empirical study of technological innovation and the roles of science within it, and Science Observed (1973).
Organiser of The Fred Jevons Science Policy Lecture 2015