Description
What does it mean to have 'freedom' for you?
No matter how we define it, everybody seeks freedom. Think about the people you serve. Whatever they are getting from you, is one step to them being free. Thus, ultimately, would you agree that freedom is what do they want?
They no longer want to be caged in or trapped in a job or lossmaking business, unhealthy relationships, poor health, the wrong neighbourhood, etc. Nor do they wish to put their life on hold.
Have you ever done that?
Waiting for the 'right time' before living your life. Fooling yourself that there's this amazing place called 'One Day Isle'.
"One day, I'll focus on my health and fitness."
"One day, I'll have enough money to make me happy."
"One day I'll leave this dead-end job."
"One day, I'll fix my relationship with my family."
Of course, even more fascinating is expecting one day someone else will change for you. Will it really happen?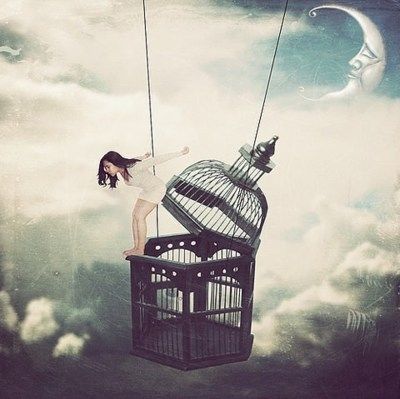 How about you? What aspect of your life would you like to attain freedom in?
Would you like:
The freedom to have a long life full of health, energy and vitality?

The freedom to express your creativity and genius?

The freedom to live your passion and purpose and get paid handsomely and fairly for it?

To be financially free?

The freedom to leave a toxic relationship without hurt, pain or regret?

The freedom to be in a healthy, happy and harmonious soulmate relationship?

The freedom to enjoy a healthy relationship with a specific family member?

The freedom to choose freely?

The freedom to speak your truth?

The freedom to live your truth?

The freedom to have nothing to lose?

To express spiritual freedom without being judged or criticized?

The freedom to be with your as much as you desire family?

The freedom to travel anywhere hassle-free?

The freedom to live life on your terms?

The freedom to help those less fortunate without restriction?

The freedom to live on a safe and healthy planet?

The freedom to claim back more time to yourself?
What other freedoms are important to you?
Freedom to love and be loved without condition, for example?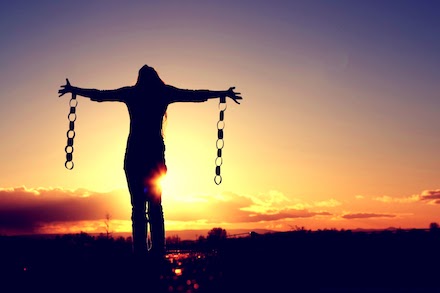 The reasons people are NOT enjoying true freedom are only a few in number. They include this:

Blaming people, places and predicaments for taking their freedom. This strategy serves to keep you in a disempowered state, i.e. it means that you feel powerless and do have not control over how you can choose to act.
The other option is to step back into your power and ask this question:
"What is causing me to feel trapped or caged in?"
Here's the thing.
It's not your fault the way life has been up till noturned out. It is, however, your responsibility to change it to what you do want in you life and what you wish to get out of life.
Since birth, we were brainwashed, conditioned and trained to live from the space of fear and survival. You were given a script to say that you were not good enough. And, you have been living from that script to some degree or another ever since.
In actuality, you are more than good enough to be FREE to be who you want to be. FREE to do what you want to do. FREE to have what you want to have.
Are you ready and willing to claim back your freedom now?
If so, then join Harun Rabbani on Thursday 6th July in London for a high-impact seminar that will transform the way you see, feel and act in the world. Yes. It is that powerful. YOU are that powerful.
Harun Rabbani will reveal to you a brand new concept called the 'Freedom Matrix', which will help you to understand the hot keys that open the doors to your freedom.
During the Freedom Matrix seminar, you will discover:
How to discover YOUR truth

How to SPEAK your truth

How to live authentically

How to get clarity and focus on the aspects of your life that matter most

How to stop procrastinating in the areas that are pulling you down and holding you back

How to get your mojo back for work and business

How to bring love, passion and adventure back into your life

How to step into YOUR true genius and creativity

How to eradicate the toxicities that are still hurting you

How to enjoy healing even if you are not broken!

How to stop being victimized, bullied and oppressed

How to think and behave like a legendary leader
This seminar has been designed by multi award-winning trainer and international speaker, Harun Rabbani, to help you experience real transformation.
It is NOT a self-development workshop. It is an 'UN-development' seminar. Because you ARE perfect. Your challenge is to find who you really are. And it is probably not what you think it is.
The value you will get from the Freedom Matrix Seminar is very much in your hands. Expect to be loved, supported and challenged in a safe and secure environment. All you need to do is turn up and play along.
When and Where?
Time: 6.30pm start; 9.30pm finish
Date: Thursday 6th July 2017
Place: Holiday Inn Camden Lock
Nearest tube station - Camden Town on Northern Line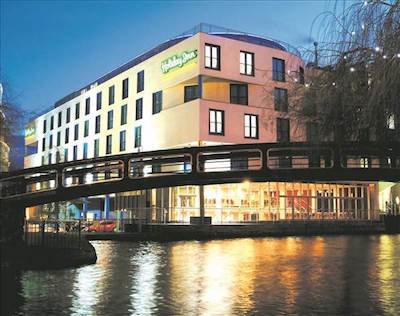 So here's the deal.
If this interactive seminar was being held during the day, expect to invest anything from £47 up to £197 easily. However, the normal ticket price at the door is only £30 (subject to availability). Would you like to book your seat for less?
There are several tiers of tickets. The quicker you book your ticket, the less you will have to pay. The more you wait, the more you will get closer to the full price ticket of £30.
TICKETS
VIP PLATINUM - £29.97 (Plus VIP seating signed copy of 'How to Heal Yourself', 1-2-1 Skype/Phone Consultation with Harun)
VIP GOLD - £21.97 (Plus VIP seating & signed copy of 'How to Heal Yourself')
FULL TICKET - £15
EARLY BIRD - £10
OR £30 at the doors subject to availability
If you're hesitating, deliberating or pontificating, then would you like to change the impact of this kind of behaviour on your health and happiness?
If so, then make sure you book now. Freedom comes at a price. The real price is your time. Time is the only true limited resource. When you prioritise your time to those activities that matter most to you, your reality shifts rapidly.
Book Now And Get Your Freedom Back!
ABOUT HARUN RABBANI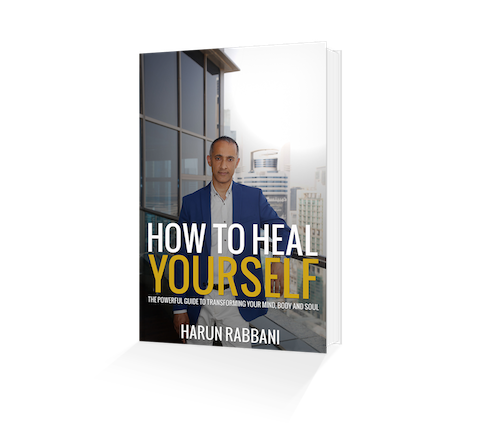 Harun Rabbani is an international speaker, author, transformational leader and the Master Trainer of the Total Heart Transformation (THT) energy coaching process. He is a multi-award winning trainer in recognition of his ability to help his clients experience permanent, lasting change through his method of skills transfer.
Harun is a dad of two teenage boys and has been helping thousands of people transform their health, relationships and business since the 1990s. He is the founder and developer of an innovative coaching and energy-healing model called 'Total Heart Transformation' (THT). Since the beginning of 2014, he began using his novel approach and immediately witnessed people's most challenging traumas and blockages shift rapidly and permanently.
Since then, he has carried out over 1,000 energy healing sessions that have allowed people to address degenerative diseases, relationship issues, money blockages, health challenges, career obstacles as well as spiritual goals. Harun has trained up his THT practitioners to professional standard that surpasses their client expectations.
For the past decade, Harun has dedicated much of this time researching and working with some of the world's great transformational leaders. These include Gregg Braden, Teal Swann, Marianne Williamson, Dr John Gray, Joe Dispenza, Lynne McTaggart, Dr David R. Hawkins, Jeff Brown to name but a few.
Upon exploring his lineage, Harun Rabbani discovered he is descended from 600 years of Sufi healers and mystics. As a result of his heritage, he possesses a unique gift of healing that he uses during his private client sessions.
During his social time, Harun spends much of his time with his teenage sons, Hamza and Kasim. He enjoys yoga, meditation, gym, Martial Arts and international travel. Harun's big passion is to travel to each of the 196 countries of the world. He also is a fund-raiser and advisor to the Cahaya Orphanage in Indonesia.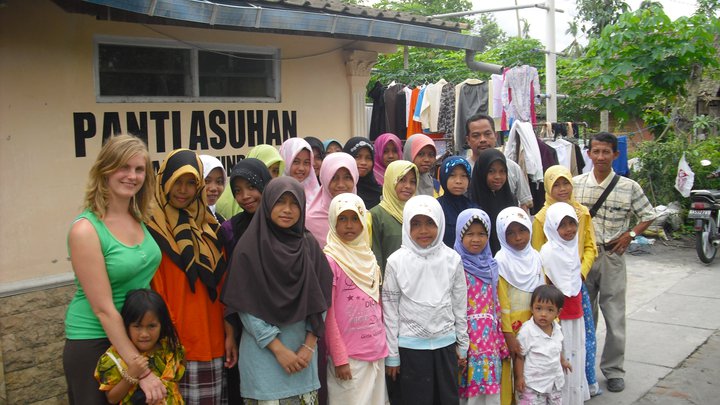 When and Where?
Time: 6.30pm start; 9.30pm finish
Date: Thursday 6th July 2017
Place: Holiday Inn Camden Lock
Nearest tube station - Camden Town on Northern Line
TICKETS
VIP PLATINUM - £29.97 (Plus VIP seating signed copy of 'How to Heal Yourself', 1-2-1 Skype/Phone Consultation with Harun)
VIP GOLD - £21.97 (Plus VIP seating & signed copy of 'How to Heal Yourself')
FULL TICKET - £15
EARLY BIRD - £10
OR £30 at the doors subject to availability