Description
Having children often leaves mums questioning their career: should I go back full-time, or is there another option?
The benefits of self-employment are huge...
More time with your family

Flexible working hours

No more commuting

Choose what you earn

Better work-life balance
But many mothers stay in jobs they don't like because they feel afraid; they don't have the confidence to make the leap.
I understand, I've been there.
However, after giving birth to my daughter five years ago, I had a 'now or never' moment and set up a freelance business. I've developed a career that pays me double what I was earning before kids but I work half as many hours (2.5 days a week).
I now have a two-year-old son, and a third baby on the way. Each morning I do the school drop-off and collect them at the end of the day. I'm on track to earn a six-figure salary this year, but without sacrificing time with my family.
If you like the sound of my work-life balance, this online course is for you.
In just four weeks, you'll learn everything you need to know about becoming your boss - from deciding what your freelance path or business should be, mustering the confidence to make the leap and ensuring it will pay..
You'll also be armed with legal advice, and the necessary steps for setting up as a freelancer, including: registering as self-employed, building a website, branding, social media, making contacts, spreading the word, childcare. All presented in digestible chunks.
There are only 15 spaces available and everyone gets detailed personal feedback after each exercise.
It's creative, practical and packed with exercises, tips and advice - from me and a load of other freelancers and entrepreneurs…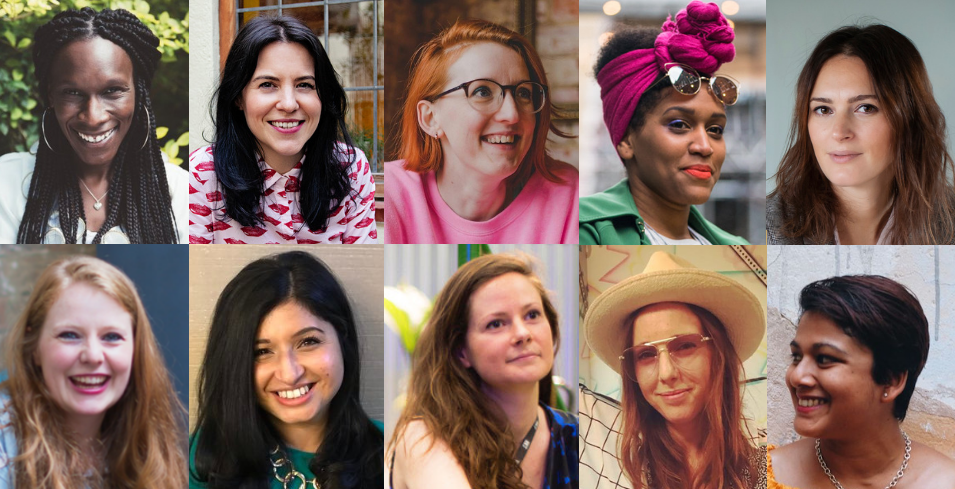 Here's the course outline...
Week 1: What should my freelance work or business be?
You may have a job that translates easily into freelance work, or perhaps you're keen to try something completely new. Either way, we'll take a look at your deep-rooted passions, skills and experience and through a combination of practical and creative exercises, you'll end up with a clear idea about what the focus of your work should be. There are tips from Cleo Walters (House of Cleo), Emma Merry (HomeMilk) and business coach extraordinaire Suzy Ashworth.
Week 2: Finding the confidence to make the leap
Now clearer on what your freelance work or business will focus on, it's time to muster the confidence within yourself to believe that this can - and will - happen. With an exercise from business coach Nicky Raby, plus tips and advice from seasoned freelancers and entrepreneurs (inc. Steph Douglas, founder of Don't Buy Her Flowers, freelance guru Frankie Tortora of Doing it for the Kids and author Elizabeth Day), you'll soon be brimming with confidence and self-esteem. It's all about mindset.
Week 3: Making it pay - short-term and long-term
It's time to get practical because while becoming self-employed is great, without the monthly paycheque landing in your bank account each month, you'll need to know that you can still cover the bills. We'll discuss the various options for earning while you set-up-shop, how to work out what to charge for your product or service - with guidance from an accountant. Plus a foolproof spreadsheet for ensuring all costs have been considered, tips from freelance journalist and podcaster Robyn Wilder and a great exercise from life coach Holly June Smith.
Week 4: Getting started
Now that you've decided what your freelance work is going to be, you have the confidence to 'make the leap' and you've done your financial planning - what's next? In this module, I'll walk you through the necessary steps for setting up as a freelancer, including: registering as self-employed, building a website, branding, social media, making contacts, spreading the word, childcare - and more. With legal advice from Ingrid Fernandez.
The details...
- We start on 3 June 2019.
- There are only 15 spaces available in total.
- Each Monday you'll be set a task to be submitted by Friday and I'll give you individual feedback over the weekend.
Who am I?
I'm Annie Ridout - author of The Freelance Mum, freelance journalist (Guardian, Forbes, Grazia, Telegraph), editor of The Early Hour, co-founder of Clementine App and speaker (panel talks, BBC radio and TV).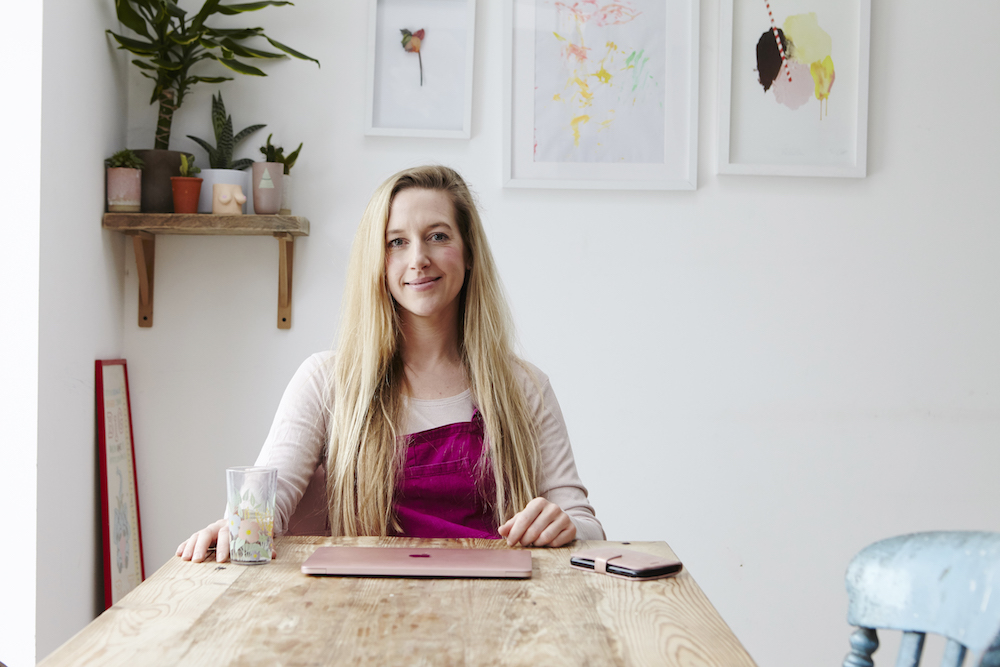 I lost my job when I gave birth to my daughter. And I felt mixed. On the one hand, I loved that I could focus on becoming a mother and getting to know my daughter without thinking 'what will the return to work be like'? But on the other, I had no idea what I'd do for money once my savings ran out.
So, I launched a business: The Early Hour. I discovered that you don't have to work a conventional 9-5 to get by – in fact, you can work nap-times, evenings, weekends and then, when you can afford it, get childcare and grow your freelance career/business even bigger.
But to get to that stage, I had to work through a specific process. Firstly, deciding what work I wanted to do. Next, developing the confidence to go for it. Thirdly, being business-like and working out how I'd make it all pay. And lastly, all the practical steps for launching: website, branding, PR, childcare, registering my company etc.
It's not easy, having kids and then trying to work out whether you should/need to work and if so; what to do. But it's very satisfying when you find a fulfilling career and a work/life balance that feels right for you. I'd love to help you get to that stage.
If you'd like one of the limited spaces on this course then I'd love to work with you and help you make this leap into your new future.
Date and Time
Refund Policy