The Full 360 with Alison Canavan - Cork - March 25th 2018

Sunday, 25 March 2018 from 10:30 to 18:00 (IST)
Event Details




The Full 360 with Alison Canavan on Sunday March 25th is a truly inspiring event where the sole focus on the day is complete holistic self-care for everyone - guys and girls! 
The Full 360 is about joining the dots with our health and wellbeing. Real wellness can only truly be achieved when we connect the dots for ourselves in our own lives. This means looking at body, mind, spirit, our environment and the quality of our relationships. We need to focus on health, nutrition and wellness from the inside out and the outside in.
At The Full 360 we are going to dig a little deeper, have some fun and start the journey inwards which is where real wellness lies. Do you wake up and say 'Good Morning' or 'Good Mourning'.  Are you stressed? Do you sleep well? Do you value yourself?  All these questions can only be answered by taking the first step.
Taking place on Sunday March 25th at the Radisson Blu, Little Island in Cork, this event is the only one of its kind in Ireland today.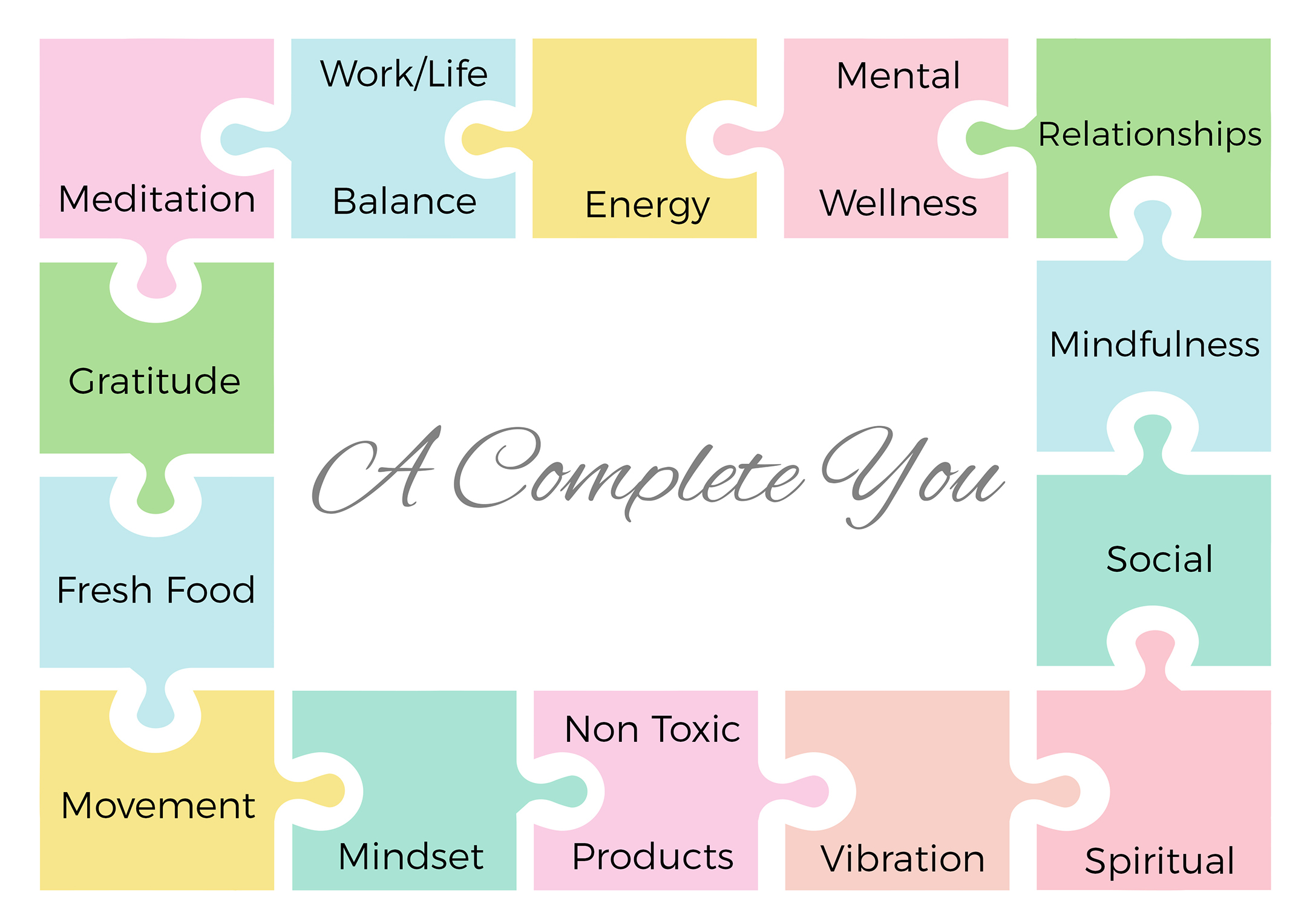 Do you want to feel better and look better too?
I'll show you how to achieve both by making small changes that will result in big differences to your overall lifestyle, health and daily wellbeing.
What we put on our body (skincare); what we put in our body (nutrition); how we use our body (movement) and most importantly how we take care of our mind (self-talk and awareness/mindfulness) - contribute to our overall wellbeing. I will be introducing my guests to meditation, the power of your breath, the benefits of writing a gratitude diary, how to build a strong and healthy mindset and much more.
What can you expect at the Full 360?
At the Full 360, we'll be dancing, smiling, laughing, reflecting, eating delicious healthy food and most importantly learning how to connect the dots in our own lives with our own health and wellbeing, so that we can live a happier, more positive and stress-free life. True happiness starts on the inside and works its way out.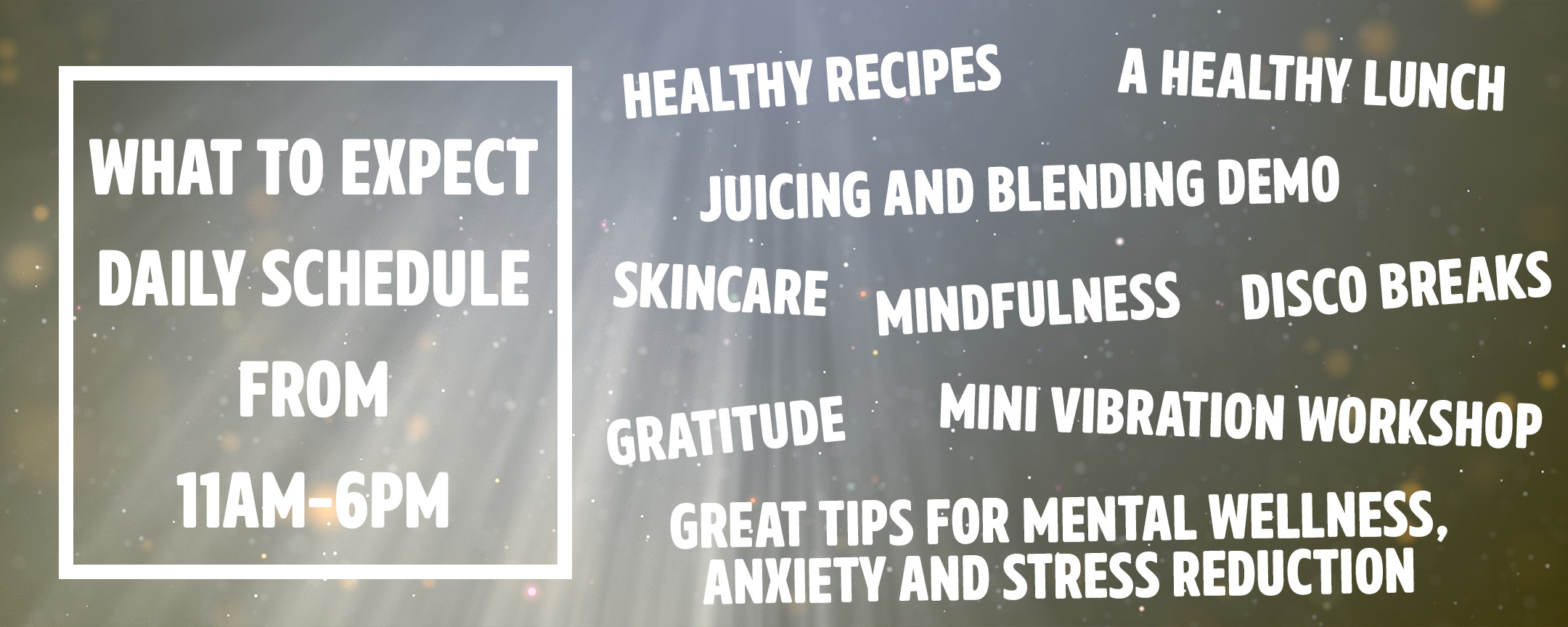 There will be a number of compelling talks on stage including:  
-A Grateful Heart is a Magnet for Miracles - Ways you can quickly boost your mood and incorporate fun into your daily life
-Keep Calm and Seize The Day - Simple and quick meditations and mindfulness techniques that can totally transform your day and help you stay focussed
-You Are What You Eat - Healthy living options and meal ideas including good mood foods to boost your day
-"Enough" is a Feast (Buddhist proverb) - The importance of feeling gratitude, and setting intentions daily 
-A Poison-Free! Paradise - How to reduce our toxic load - what matters is not just what we put in our body, but what we put on our body. We'll look at the health benefits of switching to more natural products from skincare to beauty to household
-Just Be You - How to tune into your true self to help you live a better lifestyle
-Focus and Recharge - Top tips to unplug from an 'always on' world
-Your Vibe Attracts Your Tribe - Uplifting words, feelings and language to attract the best for yourself every day
-What are You Doing to Save Your Skin? Your skin is your largest organ and you need to start treating it better
-Nerves of Steel -Tips, techniques and foods to help ease and prevent anxiety
-It Takes as Much Energy to Wish as it Does to Plan (Eleanor Roosevelt) - Money is energy so we'll discuss how planning your finances will help reduce stress in the long-run
-Believe in the Person You Want to Become - How to live a more positive, happy and stress free life, starting NOW
..and much, much more will be covered on the day.
We'll have juicing and blending for optimum health, a vibration workshop, and healthy eating habits. 
Guests also receive a goodybag with amazing full-size natural products worth over €100, aswell as a 32 page workbook to take home, a healthy lunch and refreshments..and more.
The Full 360 aims to introduce people to manageable behavior changes and habits that are possible to include into your daily schedule.
Why now?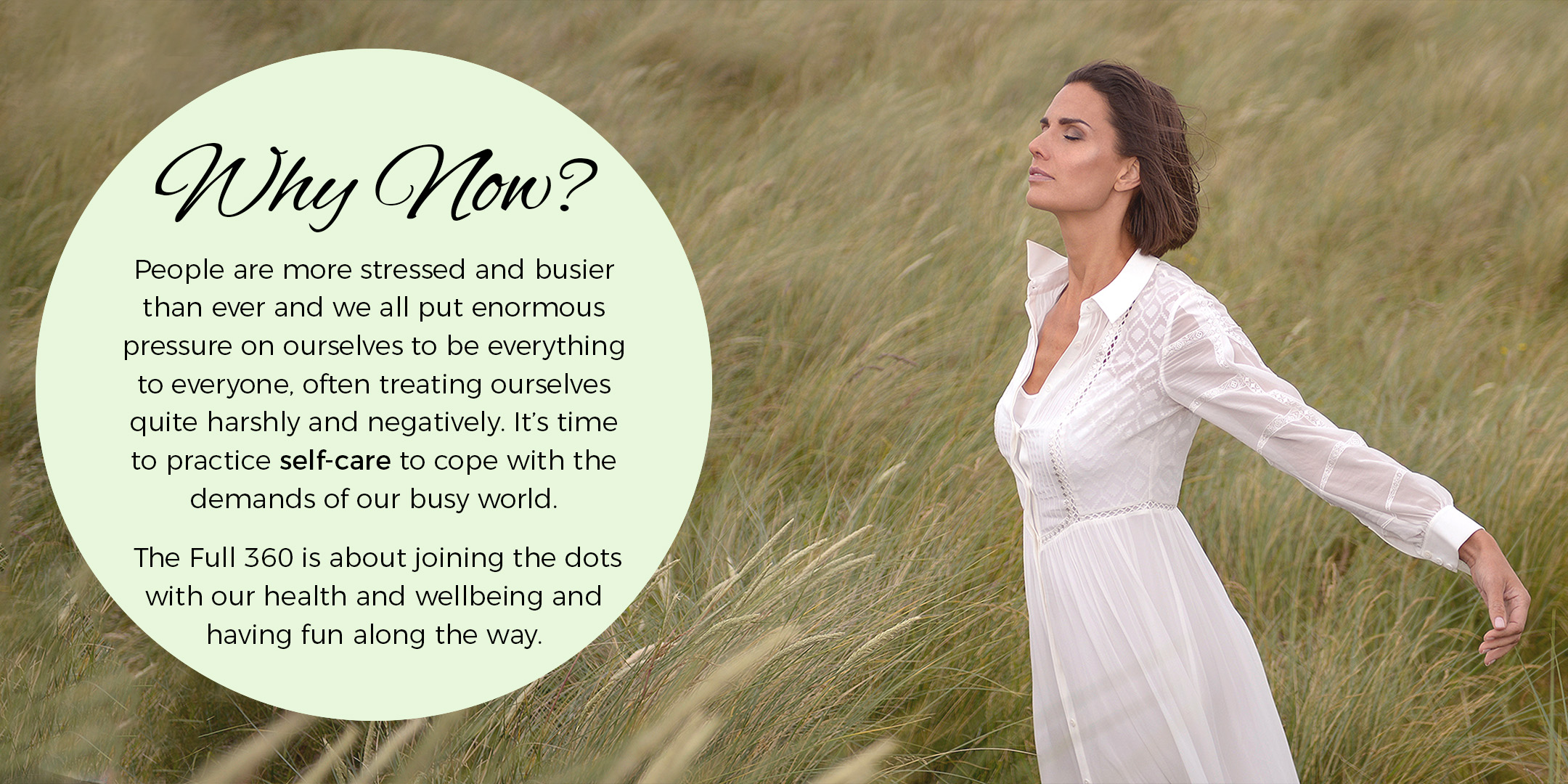 The Full 360 is all about empowering people to see and experience what they can do for themselves instead of feeling helpless and hopeless.
It's about accepting and embracing yourself where you are in the here and now and not where you want to be in the future. This will ultimately enable you to achieve great things in the long-term. Change is possible for everyone!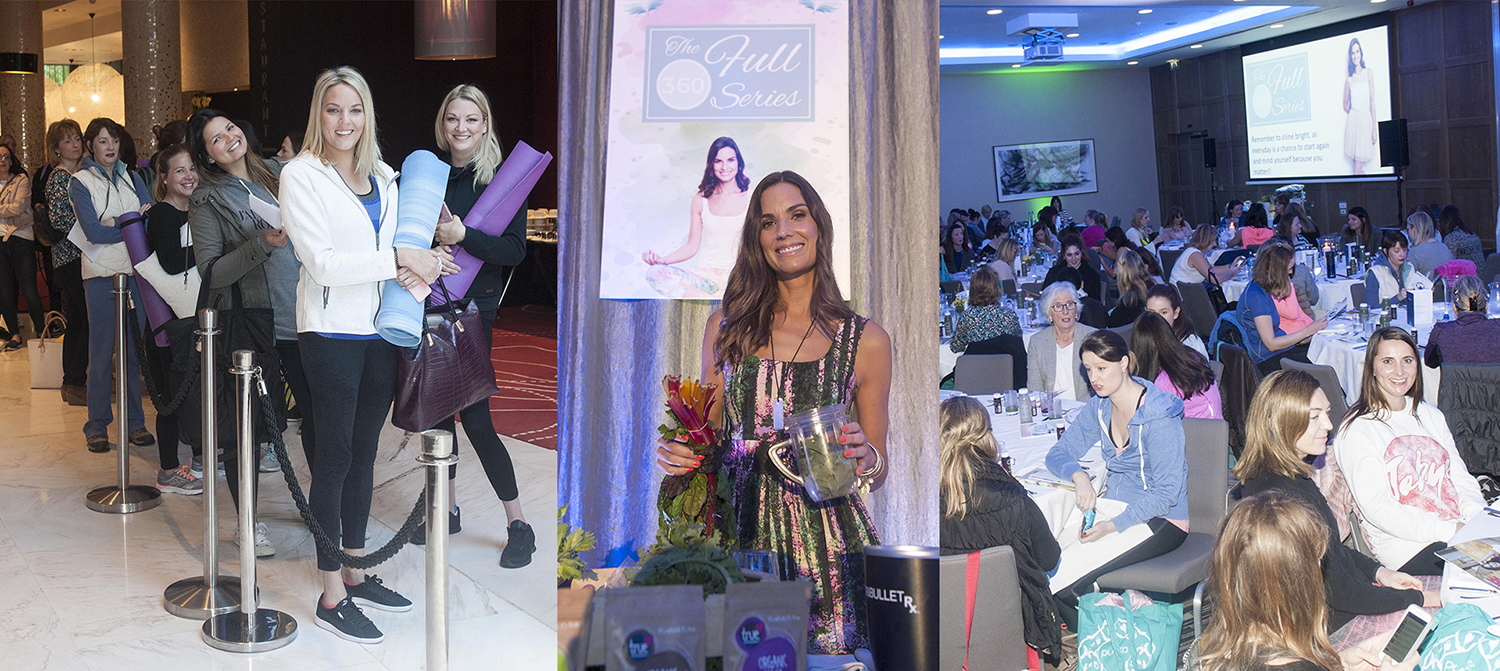 When & Where

Radisson Blu Hotel
Little Island
Cork
Ireland


Sunday, 25 March 2018 from 10:30 to 18:00 (IST)
Add to my calendar
Organiser
Alison Canavan is an award winning author of wellness book "Minding Mum", a health and wellness coach, NLP Practioner and motivational speaker. Having travelled the world as one of Ireland's most successful international models for nearly two decades, in recent years she has devoted her time to her greatest passion: true health and wellbeing.
Alison graduated with a distinction in Nutrition and Health Coaching from the Irish Institute of Nutrition and Health (IINH) and she also holds an Advanced Diploma in Diet and Nutrition therapeutics. Alongside that she has a Raw Foods Mastery level 3 where she studied at The Life Change Health Institute.
In recent years, Alison has become a highly sought after motivational speaker, regularly being invited to deliver talks and workshops on health, wellbeing, meditation, mental health and sobriety at conferences, festivals and events for both the general public and corporate clients. She recently spoke at The Mindful Life Conference in Washington in April 2017. She delivers talks on stress in the workplace to CEO's and business leaders across the country and she chaired and spoke at the first ever Barnardos Parental Mental Health Conference in Ireland at Croke Park.
Alison has a new weekly wellness column called 'NIRVANA' in The Sunday Independent and a column in Positive Life Magazine. She has contributed to numerous publications through the years including You Magazine, VIP Magazine, The Daily Mail, pregnancy and parenting and many more. She is also a regular contributor to radio and TV shows.