Description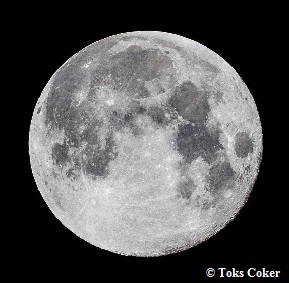 HAPPY FULL MOON IN GEMINI HEALING CIRCLE
HAPPY BIRTH ANNIVERSARY OF GURU NANAK


Every Full Moon we address the following:
What are you celebrating?
What have you completed?
What has been brought to light with this Full Moon?
What abundance or blossoming or ripening has come through with this Full Moon?
TESTIMONIAL
"Empowering – loved taking photographs of ourselves dressed up in sacred clothes and colours. In any and all moments of crisis I turn to Toks who knows always how to be with me, how to find a way through. She healed my dog who is my son and I will be grateful to her forever." Kai Reich
With the Full Moon in Gemini and Sun in Sagittarius in particular, we will be processing the following Energies:




HIDDEN PAIN
What pain have you been covering up?
Were you aware you were hiding this pain?
How has this affected your life?
LOOKING AT YOUR PAST
How have you Moved Forward?
Why did you Move Forward?
What did you have to do to Move Forward?
ENERGY WORK OF NOW
How are you Moving Forward Now?
Why are you Moving Forward Now?
What do you have to do to Move Forward Now?
BOW AND ARROW
Do you want to take control of your life?
Let's take the Bow and Arrow and take control of your life.
Aim the Bow and Shoot the Arrow to your Desires, Wishes, Goals and Wants.
TRUTH
How truthful are you?
With yourself and with others?
Are you scared that in your truth, you will hurt or be hurt?
LETTING GO
What have you been holding on to?
How has that affected your life?
Let the light of the Full Moon illuminate your blossoming and your blooming with this Full Moon.


HEALTH
Have you been so busy that you haven't had time to just stop and relax, and take time for you, in a healthy, supportive and sacred way?
What Full Moon action could you take to nourish yourself?
Attend the Full Moon Gathering with Toks.
FUNDAMENTAL DARKNESS
What does the light of this Full Moon reveal to you about your fundamental darkness?
Fundamental darkness is anything negative in your mind, body, spirit or emotions that holds you back, that stops you from rising and being happy.
As you activate the positive energies of Gemini and the action of Sagittarius, you are able to transform the poison in your life to medicine.
What do you want to transform?
FORMAT

Time: 7pm-9pm
Price: £25
It's a 1 Hour Meditation
PLEASE BE PUNCTUAL
PLEASE ARRIVE AT 7PM FOR A PROMPT 7.30PM START
IF YOU CAN'T MAKE IT, THE RECORDING WILL BE AVAILABLE
YOU CAN EVEN PAY AFTER THE MEDITATION AND YOU WILL GET THE RECORDING


YOU CAN:
1. Attend online
2. Receive the recording the next morning


Toks will be channelling the energies with her Crystal Singing Bowls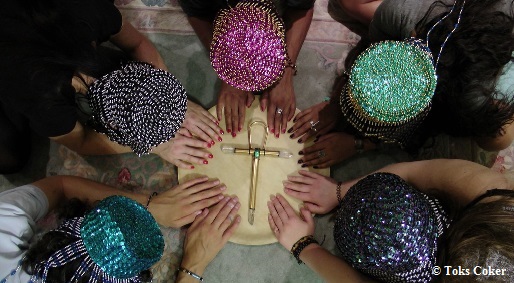 Element: Air/Fire
We meet in a Circle so that We May:

1. Meditate

2. Pray

3. Channel Crystal Light

4. Send Healing Energy

5. Receive Healing Love

6. Celebrate our Lives


This Full Moon Alchemy Gathering is a wonderful sacred time to celebrate yourself and your completions. We will celebrate actions you have completed and areas in your life that are blooming. Sometimes we do not know how much we have achieved until we sit in a sacred supportive space to do this.
GEMINI QUOTE: "Thanks to impermanence, everything is possible." Thich Nhat Hanh

Toks has been holding Moon Alchemy Gatherings for 20 years now. Toks Channels Invocation Blessings that Inspire and Encourage One's Own Personal Spiritual Journey. They are Channelled in such a way that it is as if she is talking directly to you

......to the very Heart and Soul of you.
TESTIMONIAL
"These Moon Meditations are so powerful, so healing, so empowering. I have experienced big changes tonight. I feel excited and joyous. I feel like a child again." Natalie Woodward
What to expect....


1. A lot of healing, sometimes deep chakra balancing and alignment.
2. You become aware of your completions and achievements with this Full Moon.
3. You dress up the Goddess or God in you. You honour your sacred resonance.
4. Working with Guided Meditation, Invocation, Sound, Crystal Singing Bowls, Alchemy, Crystals, Cards and more.
All of this will be done, and quite possibly more, all within a Safe Healing Circle with guided interpretation and lots of laughter!
TESTIMONIAL
"The ceremony of collecting my Power – the Double-Whammy of Benefits was so Powerful and Grounding. Thank you!!!" Yanni Konstantinopulos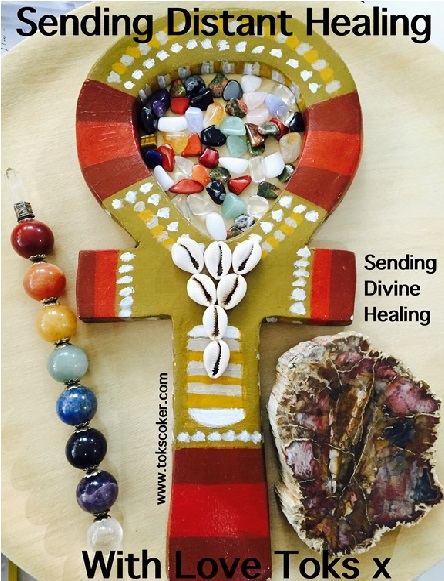 FREE DISTANT HEALING

For when you need healing, support and strength in your life. Drop me a private email, with your name, age, where you live and what your request is for the free distant healing. Remember to title the subject of the email, "FREE DISTANT HEALING REQUEST".
If you are asking on behalf of a friend, relative or animal please ask their permission first. The act of asking already activates the healing.
Alternatively, please feel free to go to my Hands of Light Healing Facebook Page https://www.facebook.com/handsoflighthealing/.
3 Days before each Moon, a Pinned Image will be put up advertising said Moon. Feel free to put your healing request as a comment on this picture.
Toks sends healing for 3 nights, from the day of each Moon, which you will receive when you are sleeping or when you sit quietly for 15 minutes and call it in. Make sure you drink lots of water after you've received the healing.
GEMINI QUOTE:

"People have a hard time letting go of their suffering. Out of a fear of the unknown, they prefer suffering that is familiar." Thich Nhat Hanh

TESTIMONIAL
"I felt my heart open and expanded. I received clarity and inner truth resounding in my whole body. Grateful for being here. Blessings for this place Toks and who took me here." Vistara
MAY THE FORCE BE WITH YOU
GEMINI QUOTE: "We need the courage to create ourselves daily." Dr Maya Angelou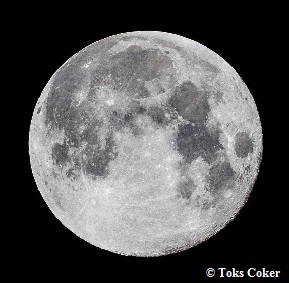 EXTRA INFORMATION
A bit about the Full Moon.....
Mother Moon is pregnant with life. There is power and magic in the air. The moon is round, making the atmosphere pregnant with emotion and desire. The cup is full and the cup 'runneth' over. As such, it is a time full of emotional energy which is very high. It is a time to face these varied emotions.
Everything is amplified with the energy of the Full Moon e.g. emotions, passions, love etc. You may experience strongly charged emotions with abundant, sometimes uncontrollable feelings; which can lead you to lose control in a positive or negative way. Remember – the choice, as always, is yours.
What you perceive as your reality depends on what you are feeling. At the time of the Full Moon, this can cause a lot of confusion if not checked. The gravitational pull of the Sun and Moon on our beloved Earth set these extremes up. This can be a hard time to find balance. A time of extremes.
Blog: http://blog.tokscoker.com/
2018 Moon Dates: http://ow.ly/Ahtv30ifzqI
Web: www.tokscoker.com
If you have any queries, feel free to contact Yanni on 07961044895 or handsoflightyanni@gmail.com.