Description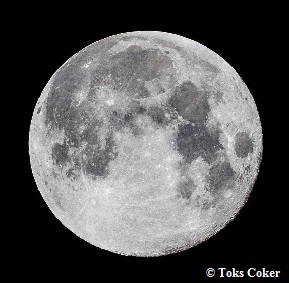 Happy Full Moon in Leo Healing Circle
This is a Moon Alchemy Gathering
It is from 7pm-10pm on Wednesday 31 January 2018
You Can Book Your Ticket And Tune In via Skype, If You Are Not Local
We have FOUR Celestial events happening on Wednesday 31 January 2018:
1. FULL MOON in Leo with Sun in Aquarius: this will be at 1.27pm.
2. TOTAL LUNAR ECLIPSE, a BLOOD Moon: It will be visible in large parts of the US, north eastern Europe, Russia, Asia, the Indian ocean, the Pacific and Australia. It will begin at 10.52am on January 31, peak at 1.31pm & end at 4.09pm.
3. SUPER MOON: The Moon will appear larger and as much as 30% brighter.
4. BLUE MOON: This is the Second of Two Full Moons within a calendar month.
5. TU B'SHEVAT (Judaism)
Toks will be channelling with CRYSTAL SINGING BOWLS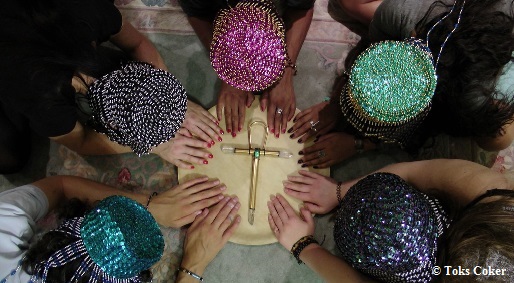 Please bring some food to share if you can.
(e.g. Vegetarian)
Thank you.
Element: Fire/Air
We meet in a Circle so that We May:

1. Meditate

2. Pray

3. Channel Crystal Light

4. Send Healing Energy

5. Receive Healing Love

6. Celebrate our Lives
This Full Moon Alchemy Gathering is a wonderful sacred time to celebrate yourself and your completions. We will celebrate actions you have completed and areas in your life that are blooming. Sometimes we do not know how much we have achieved until we sit in a sacred supportive space and reflect on ourselves and our lives.
The Moon Meditation is Guided and Channeled by Toks - Live and in the moment. Here is some of the Magic that it entails:
1. It is a Journey to your Sacred Space of Light or Sacred Cave of Light.
2. It is a Journey into your Deeper Self, your True Self, your Real Pure Note, your Spiritual Resonance.
3. It is a Healing Meditation on a Multi-Dimensional Level.
4. It is about Connecting to your Higher Self.
5. It is a Self-Healing and Self-Discovery Meditation.
6. It Empowers you with the Knowledge and fact that Once you can Attend to Yourself, you can Attend to Others with Ease.
7. It is about Renewing Yourself, Rebirthing New Ideas and Activating the Creative Life Force in Yourself and Around You. It is a very Rejuvenating Meditation.
Moon Alchemy Gatherings are for you if you are struggling with any of the following, in any area of your life:
1. You feel disempowered and/or out of rhythm with yourself.
2. You feel stuck and/or lack the energy to move forward in a particular area of your life.
3. You are unclear about an area of your life; you don't know what to do.
4. You are unsure about any number of things in your life and are looking for answers and a point of action. This could include such things as:
a. Is now the right time to start a family?
b. Is marriage right for me now?
c. Shall I change my job or career? Shall I do so now?
d. Is now the right time to start a business/expand it?
e. How do I go about calling in the right romantic relationship for me now, so that it is more than just a repeat of the past?
f. How do I heal old family wounds and get closer to my family?
g. How do I let go and move on from certain people/places/habits that no longer serve me?
h. Am I on the right path (in life, in love, in business etc.)?
LEO QUOTE:
"Single-mindedly yearning to see the Buddha they do not begrudge their own lives." Nichiren Daishonin
HEALING REQUEST: If you need energy or support for an intention or your life, please drop us a private email (tokscoker@handsoflight.co.uk) with your name, age, place where you live and the subject. We will place a candle in the circle for every person or intention. If you are asking on behalf of a friend, relative or animal, please ask their permission first. The act of asking already activates the healing.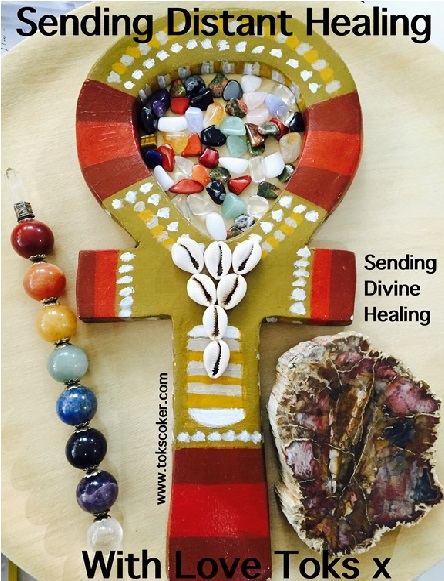 Alternatively, please feel free to go to my Hands of Light Healing Facebook Fan Page https://www.facebook.com/handsoflighthealing/. 3 Days before each Moon, a Pinned Image will be put up advertising said Moon. Feel free to put your healing request as a comment on this picture.
Toks sends healing for 3 nights, from the day of each Moon, which you will receive when you are sleeping or when you sit quietly for 15 minutes and call it in.
We will be working with these Leo Full Moon Energies:
1. Allowing peace into your daily life.
2. Slowing down and relaxing, looking around at your life and enjoying where you are right now.
3. Allowing the Full Moon to illuminate more abundance for us.
4. Inviting in more confidence, more light, more energy and more relaxation into your energy.
5. Coming together with yourself; back home to yourself. Celebrating this. Celebrating YOU.
6. Practice Being the light you seek and Being the voice you want to hear.
7. Make friends with your Dark side as well as with your Light side.
8. Activating the Courageous Fighting Spirit within you in a positive way.
9. We will be doing an exercise to heal your ancestral tree.
We will be Asking....

1. Call forth 3 qualities that you want the most in your life right now.
2. Can you stand in your own power and squarely face all energies and say hello with a smile on your face?

3. What part of your family karma do you wish to heal?
LEO QUOTE:
"If a boat is handled by an unskilled steersman, it may capsize and drown everyone aboard. Likewise, though someone may have great physical strength, if he lacks a resolute spirit, even his many abilities will be of no use. In this country, there may be many wise people, but they cannot utilise their wisdom because they are governed by foolish leaders...." WND 1, p. 612-617 The Supremacy of the Law by Nichiren Daishonin

OFFERING: Please bring some refreshments to share if you can.
Thank You.
WHAT WILL WE DO?
1. We will be doing Sacred Chakra movements which will be empowering your divine self.
2. We will be writing your completions and achievements with this Full Moon and beyond.
3. We will be dressing up the God/Goddess in you and dancing to Shamanic music, Honouring you.
4. There will be an extensive Guided Meditation.
5. We will be working with crystals to clean, uplift and guide your Energy. A very healing experience.
6. We will be drawing cards towards the end of the workshop in order to crystalise what you have intended and what you have received.
7. We will be creating our own individual Crystal Portal Matrix. Here is one made at a previous Moon: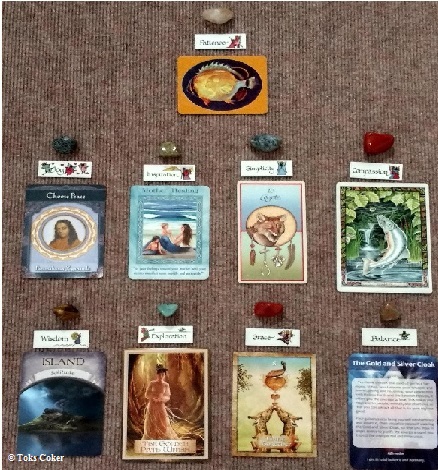 All of this will be done, and quite possibly more, all within a Safe Healing Circle with guided interpretation and lots of laughter!
LEO QUOTE:
"There is nothing more beautiful than making a person smile." Linda Taylor
Food Options: Vegetarian, snacks, nibbles etc.
TESTIMONIALS
"Powerful, energising experience – Thank You!" Alicia Hepworth
"Absolutely great and powerful from start to finish." Danica Gordon
"The vortex was incredibly powerful and intense, it allowed me to open to the maximum, as it was safe, and let my wildest dreams surface and manifest energetically. I can feel my new life. I am it. And I look forward to all the hard evidence. I'll be back. Lots of love." Evgenia Fossett
"These meditations are simply the best gift you can give to yourself. I love you (Toks)." Genevieve Capovilla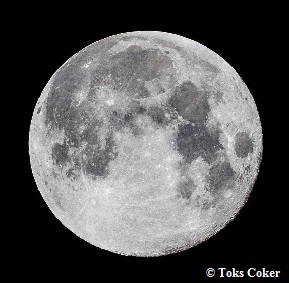 FULL MOON ENERGY
Mother Moon is pregnant with life. There is power and magic in the air. The moon is round, making the atmosphere pregnant with emotion and desire. The cup is full and the cup 'runneth' over. As such, it is a time full of emotional energy which is very high. It is a time to face these varied emotions.
Everything is amplified with the energy of the Full Moon e.g. emotions, passions, love etc. You may experience strongly charged emotions with abundant, sometimes uncontrollable feelings; which can lead you to lose control in a positive or negative way. Remember – the choice, as always, is yours.
What you perceive as your reality depends on what you are feeling. At the time of the Full Moon, this can cause a lot of confusion if not checked. The gravitational pull of the Sun and Moon on our beloved Earth set these extremes up. This can be a hard time to find balance. A time of extremes.

MAY THE FORCE BE WITH YOU
Free Moon Channelling: http://blog.tokscoker.com/
Nearer the date of the Moon Alchemy Gathering, or on the day itself, you can check the Energy of the Time - of that particular Now, by reading Toks' Free Moon Channelling. This can be found on her Spiritual Blog. It can be quite extensive, informative and includes exercises for you to do so that you can gain greater clarity with your processing of the Energy of Now. This is a powerful transformational tool that changes with each Moon Cycle.
2018 Moon Dates: http://blog.tokscoker.com/2018-moon-dates/
Web: www.tokscoker.com
If you have any queries, feel free to call Yanni on 07961044895.