Location
Flat 5
1 Alexandra Place
London
NW8 0DY
United Kingdom
Description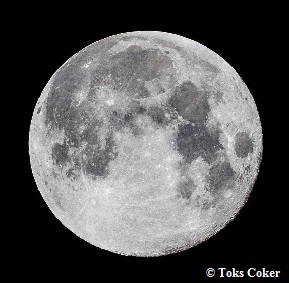 HAPPY FULL MOON IN TAURUS HEALING CIRCLE
HAPPY UNITED NATIONS DAY
HAPPY ORIONIDS SHOWER


Every Full Moon we address the following:
What are you celebrating?
What have you completed?
What has been brought to light with this Full Moon?
What abundance or blossoming or ripening has come through with this Full Moon?
TESTIMONIAL
"This evening was powerful and clear. More affirmations aligned perfectly to the sequence of signs and events that took me here. Beautiful to share these sacred steps, these healings with the circle. Love and Blessings for all. Mitakuye oyasin!" Waki
With the Full Moon in Taurus and Sun in Scorpio in particular, we will be processing the following Energies:
PRACTICAL ACTION
What fears stops you from taking practical actions?





GROUNDED
Would you like to be able to look at your life in a realistic way that enables you to feel grounded and centred?





HIDDEN FEELINGS & EMOTIONS
What hidden feelings and emotions are you hiding from others and even yourself?
Perhaps you don't believe you have hidden feelings or emotions?
Let's reveal your true emtions at the meditation.


PRACTICAL FEARS
What are your practical fears?
How are you dealing with them?
Let's create a practical plan to deal with them.



SOUL RETRIEVAL
Do you feel like you've lost a part of yourself?
That it's hidden somewhere inside of you?
Let's call it back and integrate.




LETTING GO
What have you been holding on to?
How has that affected your life?
Let the light of the Full Moon illuminate your blossoming and your blooming with this Full Moon


HEALTH
Have you been so busy that you haven't had time to just stop and relax, and take time for you, in a healthy, supportive and sacred way?
What Full Moon action could you take to nourish yourself?
Attend the Full Moon Gathering with Toks.
FUNDAMENTAL DARKNESS
What does the light of this Full Moon reveal to you about your fundamental darkness?
Fundamental darkness is anything negative in your mind, body, spirit or emotions that holds you back, that stops you from rising and being happy.
As you activate the positive energies of Tuarus and the emotion of Scorpio, you are able to transform the poison in your life to medicine.
What do you want to transform?
FORMAT

Time: 7pm-9pm
Price: £25
It's a 1 Hour Meditation
PLEASE BE PUNCTUAL
PLEASE ARRIVE AT 7PM FOR A PROMPT 7.30PM START
IF YOU CAN'T MAKE IT, THE RECORDING WILL BE AVAILABLE
YOU CAN EVEN PAY AFTER THE MEDITATION AND YOU WILL GET THE RECORDING


YOU CAN:
1. Attend in person
2. Attend online
3. Receive the recording the next morning


Toks will be channelling the energies with her Crystal Singing Bowls
TESTIMONIAL

"Toks is a very powerful woman. I really in-joyed the evening and I look forward to another session." ChaRa Love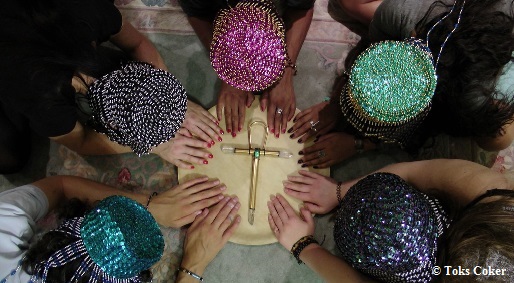 Element: Earth/Water


We meet in a Circle so that We May:
1. Meditate
2. Pray
3. Channel Crystal Light
4. Send Healing Energy
5. Receive Healing Love
6. Celebrate our Lives


This Full Moon Alchemy Gathering is a wonderful sacred time to celebrate yourself and your completions. We will celebrate actions you have completed and areas in your life that are blooming. Sometimes we do not know how much we have achieved until we sit in a sacred supportive space to do this.
TESTIMONIAL
"I came to the workshop feeling overwhelmed and alone and like many new choices were ahead that I was uncertain about. As soon as I entered the workshop/sacred space I felt part of something greater. I felt supported and above all, empowered. I felt the Moon's energy running through me. I feel calm and focused and ready to claim my potential. I am so grateful to you Toks. Thank you." Natalie Woodward
What to expect....


1. A lot of healing, sometimes deep chakra balancing and alignment.
2. You become aware of your completions and achievements with this Full Moon.
3. You dress up the Goddess or God in you. You honour your sacred resonance.
4. Working with Guided Meditation, Invocation, Sound, Crystal Singing Bowls, Alchemy, Crystals, Cards and more.
All of this will be done, and quite possibly more, all within a Safe Healing Circle with guided interpretation and lots of laughter!
TAURUS QUOTE: "When I loved myself enough, I came to know my own goodness." Kim McMillen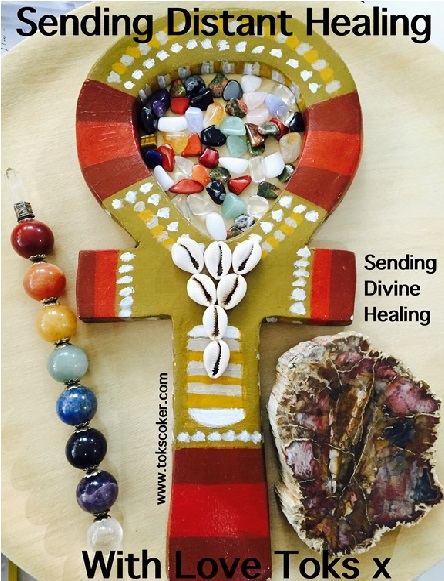 FREE DISTANT HEALING

For when you need healing, support and strength in your life. Drop me a private email, with your name, age, where you live and what your request is for the free distant healing. Remember to title the subject of the email, "FREE DISTANT HEALING REQUEST".
If you are asking on behalf of a friend, relative or animal please ask their permission first.

The act of asking already activates the healing.
Alternatively, please feel free to go to my Hands of Light Healing Facebook Page

https://www.facebook.com/handsoflighthealing/

.
3 Days before each Moon, a Pinned Image will be put up advertising said Moon. Feel free to put your healing request as a comment on this picture.
Toks sends healing for 3 nights, from the day of each Moon, which you will receive when you are sleeping or when you sit quietly for 15 minutes and call it in. Make sure you drink lots of water after you've received the healing.

TESTIMONIAL
"Such an empowering meditation. I really felt at home with the new experience of leading and teaching. Thank you Toks, for believing in me and giving me the opportunity." Yanni Konstantinopulos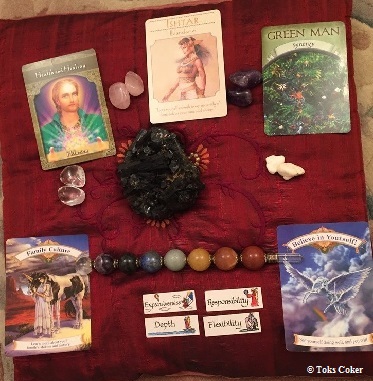 TAURUS QUOTE:
"May something you do or say make all the difference in someone's life." Pam Brown
MAY THE FORCE BE WITH YOU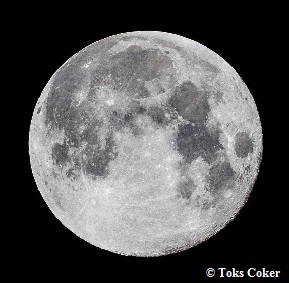 EXTRA INFORMATION
A bit about the Full Moon.....
Mother Moon is pregnant with life. There is power and magic in the air. The moon is round, making the atmosphere pregnant with emotion and desire. The cup is full and the cup 'runneth' over. As such, it is a time full of emotional energy which is very high. It is a time to face these varied emotions.
Everything is amplified with the energy of the Full Moon e.g. emotions, passions, love etc. You may experience strongly charged emotions with abundant, sometimes uncontrollable feelings; which can lead you to lose control in a positive or negative way. Remember – the choice, as always, is yours.
What you perceive as your reality depends on what you are feeling. At the time of the Full Moon, this can cause a lot of confusion if not checked. The gravitational pull of the Sun and Moon on our beloved Earth set these extremes up. This can be a hard time to find balance. A time of extremes.
Blog: http://blog.tokscoker.com/
2018 Moon Dates: http://ow.ly/Ahtv30ifzqI
Web: www.tokscoker.com
If you have any queries, feel free to contact Yanni on 07961044895 or handsoflightyanni@gmail.com.