Description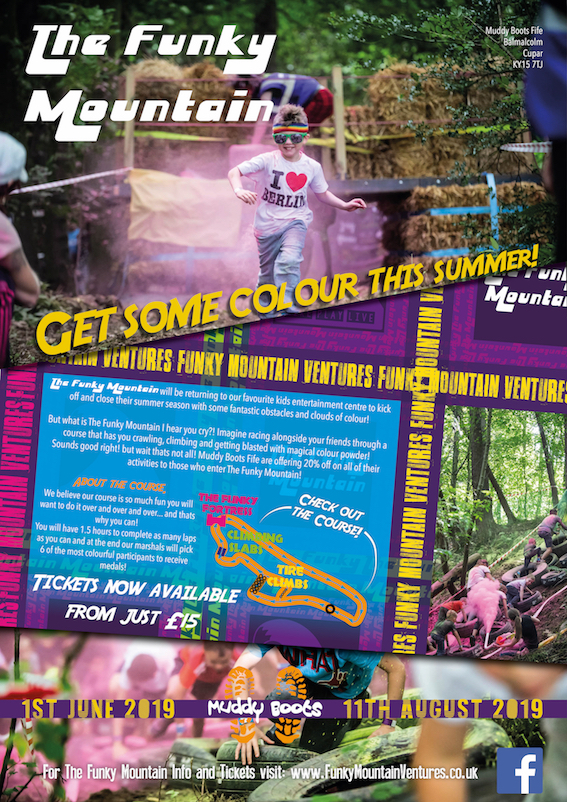 Its the end of the summer, time for one last epic day of fun!
We are closing our summer season the same way we started it, by having an absolute blast over at Muddy Boots Fife!
The Funky Mountain is heading over the our favourite kid's amusement centre, Muddy Boots Fife, to end their amazing summer of outdoor play!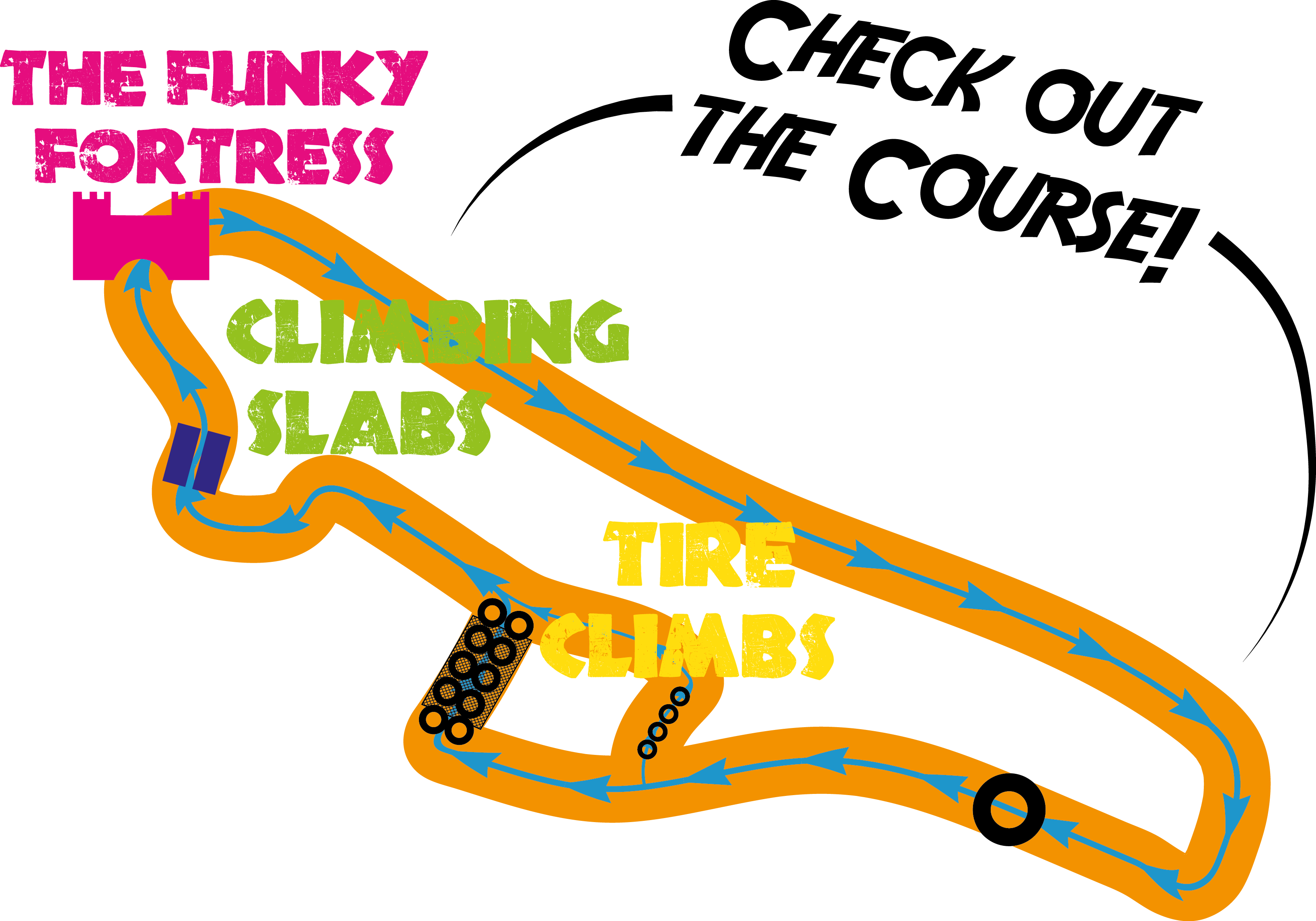 About The Course at Muddy Boots Fife
The Funky Mountain at Muddy Boots will be taking place in their forbidden forest (that's right we've got VIP access!) so you can expect some steep Tire Climbs, achievable Climbing Planks and of course The Funky Fortress in one of the most unique terrains we've had yet!
The obstacles we have planned are:
The Tyre Climbs
Climbing Planks
The Funky Fortress!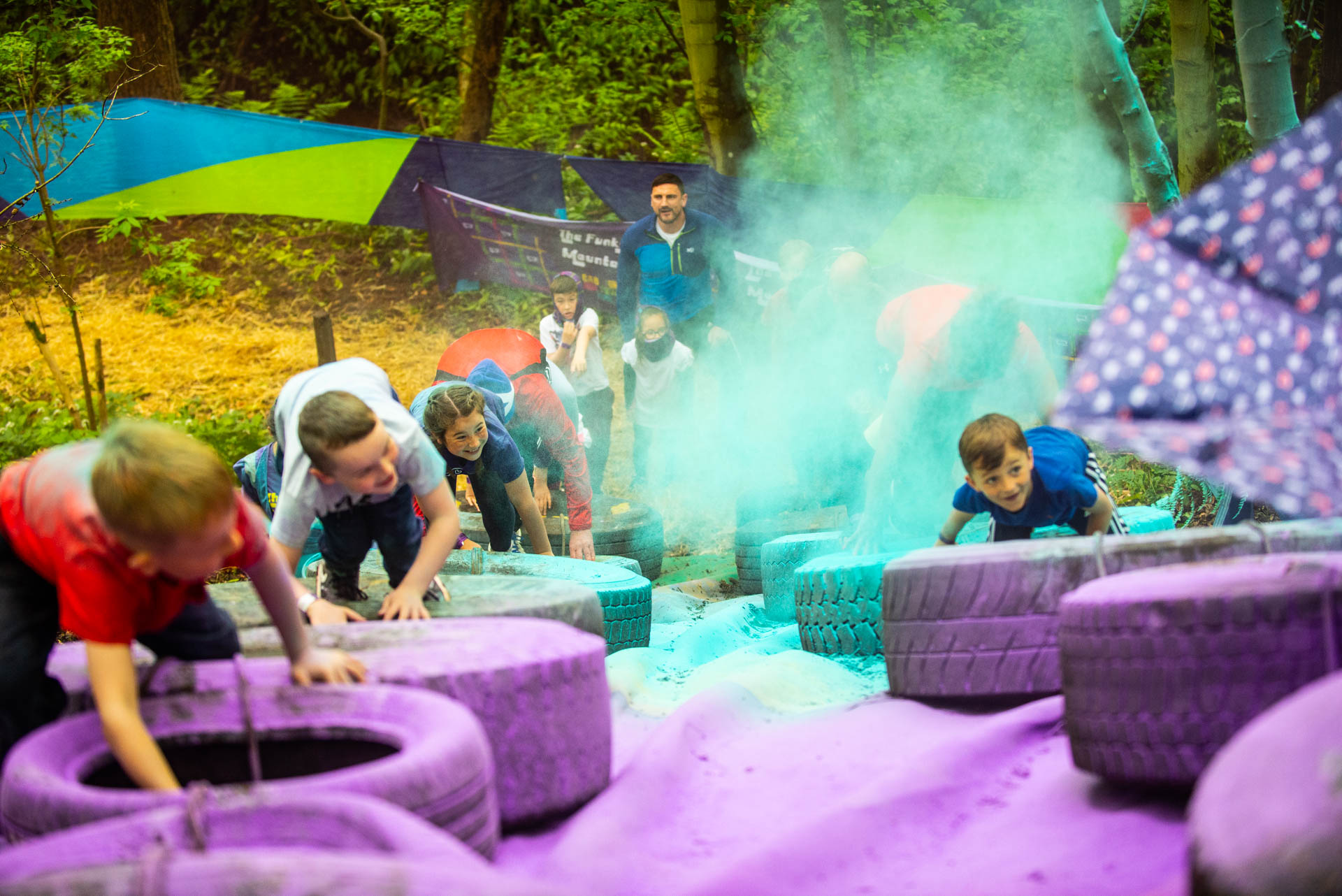 Timings:
There will be two 1 hour slots to buy tickets for at this Funky Mountain event! If you buy a ticket for the first slot your ticket only works on that one slot and is not valid for the second slot.

Muddy Boots opens: 10:00
Registration: Opens at 11:00 for the first slot
First Slot: Starts 12:00 finishes 13:00
Registration opens: 13:00 for the second slot
Second Slot: Starts 14:00 finishes 15:00
Muddy Boots Closes: 17:00

About Muddy Boots Fife.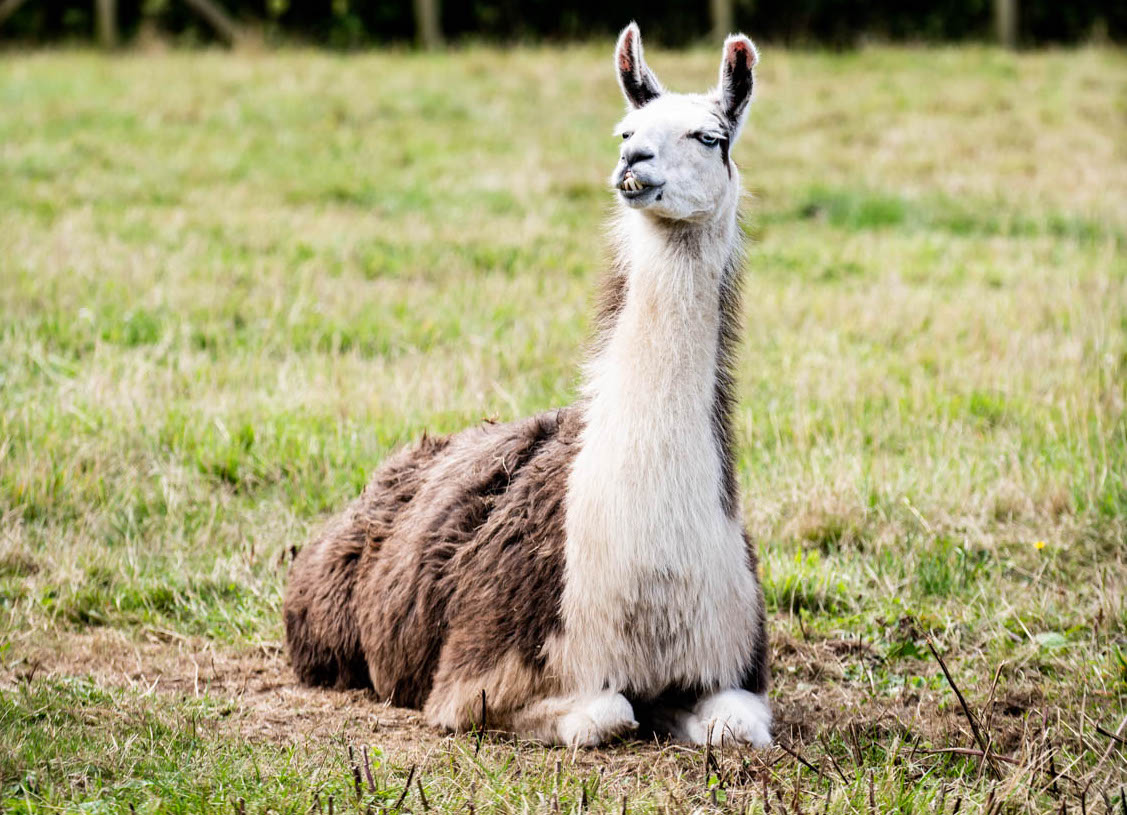 Family run for family fun, Muddy Boots is in our opinion the best kid's amusement centre in Fife! With friendly staff, cosy cafe and enough activities to keep the kids amused all day (not to mention their brand new water slide) it's definitely a great day out for the family!
They have, Jumping Pillows, Indoor Play Areas, Pig Racing, Grass Sledging, Pottery, Zorbing, Adventure Play, Peddle Powered Go Carts, Giant head to head waterslide, Electric Tractor Racing, Cafe, Farm Shop and probably more!
Check out their website for more info and opening hours! www.muddybootsfife.com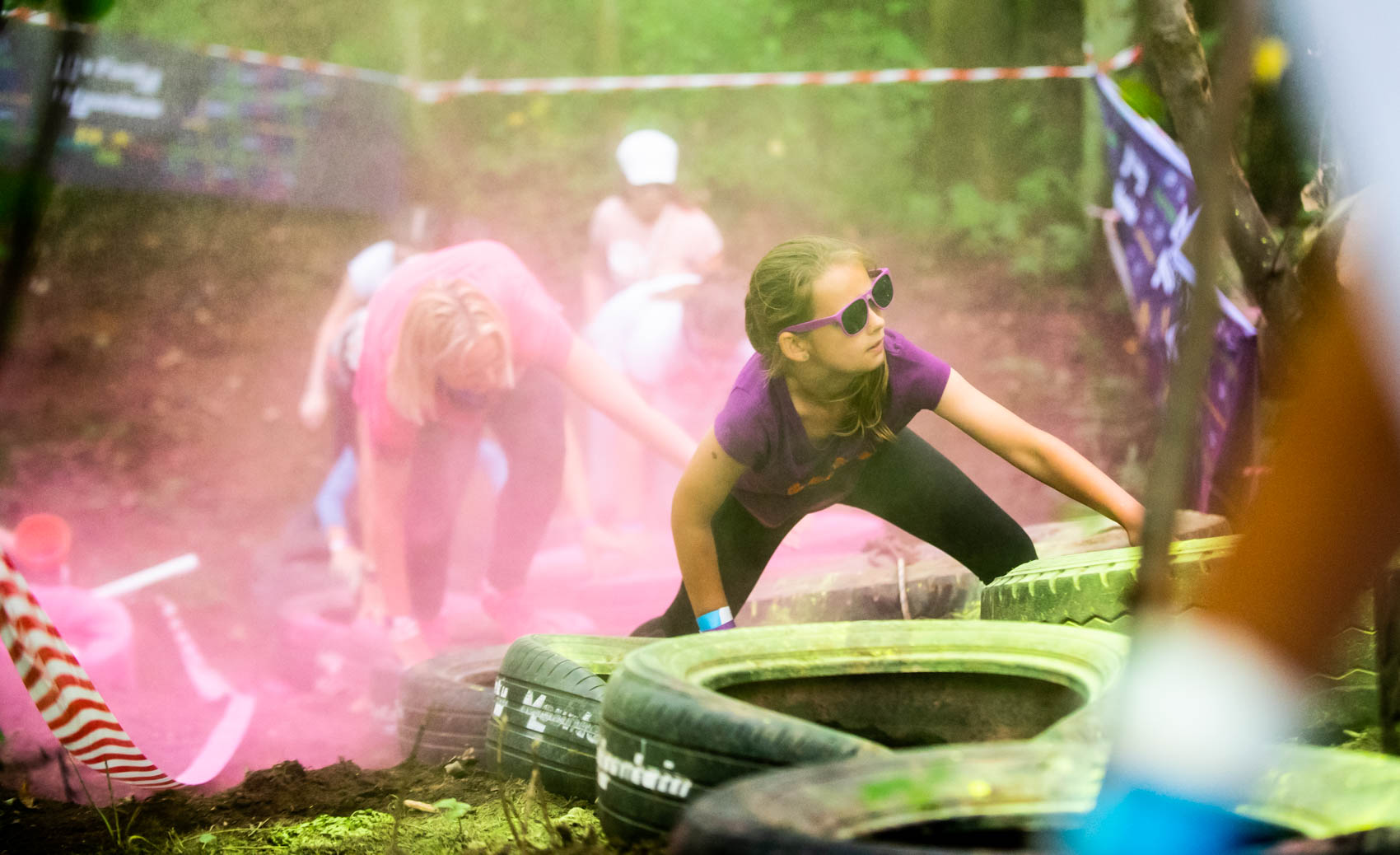 Frequently Asked Questions
What ages can take part? Answer: Ages 6+
Do Parents/Gardians go free? YES! we are trying to encourage as many parents to take part as we can this year so if your a funky mumma who wants to take part just add a parents go free entry to your basket!
I have athsma, Is it safe for me to take part? Answer: In short, no. The Funky Mountain involves a lot of excersise paired with a lot of airborn powder and though it is perfectly safe to humans and plants, it could cause your athsma to play up.
What time does the race start? Answer: This depends on what slot you book into! There is a 12:00-13:00 slot and a 14:00-15:00 slot. Registration for both slots opens at 11:00.
Does the colour powder stain cloths? Answer: No. Our suppliers ensure us that its very unlikely it won't wash out. Plus after 4 events my jeans are still just blue! ;)
I'm not sure I'm fit enough to take part? Answer: You and only you can determine if you are fit enough to take part. However, the course is very short and you can take it as slow as you like! Relax! It's just a bit of fun!
Do I get any money off Muddy Boots activities if I have a Funky Mountain entry?! Answer: YES!! You get 20% off and parents go free! (on the 10h of August only).
What should I wear? Answer: Clothes preferably ... old ones that you don't mind getting a bit funky! A grippy pair of scruffy shoes are never a bad idea!
Is this safe? Answer: Yes! However, it does involve a certain amount of risk that you should expect when you take part and accept the possibilities that you may fall and injure yourself.
What about getting colour in my eyes/mouth? Answer: Don't worry, the powder is harmless and we will have cheap sunglasses and Funky Mountain snoods available for sale to cover your face! Alternatively you can bring a pair of sunnies and a snood from home!
How long does The Funky Mountain last? Answer: Typically we get an hour and a half running time but really whenever the powder runs out! :(
How do I get to Muddy Boots Fife? Answer: Please enter 'Muddy Boots Fife, Balmalcolm, Cupar KY15 7TJ' into your GPS or Google Maps! VOILA! Technology! :D
How do I register? Answer: When you buy your tickets you will be asked to complete registration. If you are buying tickets on the day you can register at registration!
Is it cheaper to buy online? Answer: YES! Keen Bean tickets are £15 online up until the 1st of July 2019 then Early Bird tickets are £18 per participant till 1st of August 2019 when online sales end. There will be tickets on sale on the day of the event for the price of £20.00.
If I have any other questions how can I contact the event organiser? Answer: Email Info@funkymountainventures.co.uk
What is the refund policy? Answer: There are no refunds available.
Does entry to The Funky Mountain give me access to Muddy Boots too? Answer: No you must pay a separate entry fee to have access to their facilities.
And thats it!! If you have any more questions please don't hesitate to contact us at Info@funkymountainventures.co.uk and please don't forget to like our Facebook Page! and check out our Website