Description
An event for Accountants in Practice with SME clients
---
The world of accountancy practice has never changed more quickly than it has in the last few years and the changes look only to increase in the next few years, Indeed many are expecting a revolution in the next 5 years as many accountants experience:

Reducing value of compliance work

Reduction in client loyalty

Increase in fee comparison shopping

Pressure on charge out rates and charge-ability

Competition from online and automated services

BUT what is the answer?
---
Attend this short seminar to learn how you practice can be competitive in the new age of accounting services.
Included in the seminar learn how:
Cloud and mobile are changing working practices of SME's
Automated bookkeeping is saving hours of work for both clients and practices
High value repeating services can be provided with new technologies
How your and you clients cashflow can be improved with automated services
Accountants are becoming more effective and profitable
Included in the speakers will be Paul Woodcock a local accountant who will be speaking about how technology has changed his business for the better. As well as an overview you will also be able to to hear from the leading providers of cloud, reporting and automated accounting services software including Xero, Crunchboards, Satago and Tripcatcher.

BONUS: Digital Marketing
---
As a special bonus we will also have Andy Harrison a leading Digital Marketing expert and Linkedin guru talking about how digital and social are being used effectively by professional firms to acquire new clients.
Andy's company specialises in helping business to accelerate sales and marketing through digital and social media. His company manages the social and digital media of many companies including those of national financial services companies. Andy is also a highly regarded trainer and speaker in this fast moving world and in recent months has delivered training to companies like Visit Scotland and groups like the BBC's digital arm.
Paul Thompson from all All In One Accountants after meeting with Andy said:
"I recently had a meeting with Andy Harrison where we discussed the use of Linkedin as a tool to generating new leads for my business. Andy's knowledge and expertise is fantastic and his great insight has helped me to get a better understanding of Linkedin and it's power in generating new clients for my business"
Location
---
The event will be held at the Business Solutions Centre on Wolverhampton Science Park. The Business Solution Centre is in the Development Centre and has ample parking outside the venue with an additional overflow car park just around the corner if required. Further information and contact details can be found on the Business Solution Centre website just click here.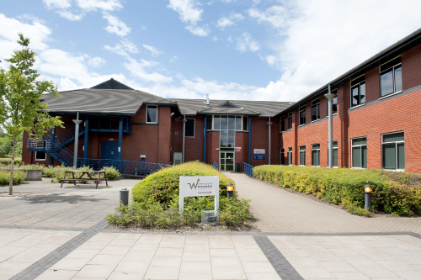 Organiser of The Future Accounting Practice and The Death of the Traditional Accountancy Revenue Model
OutserveWeb is a web consultancy specialising social media, web applications and cloud computing.
Find out more at www.outserveweb.co.uk