Description
Get the chance to have a close look at a Hybrid vehicle and see the latest presentation on future Electric and Hydrogen cars.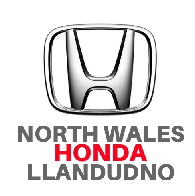 ---
David Paveley, Managing Director of North Wales Honda
David's past career as a professional rally driver also opened the door to testing and developing road cars for multiple car makers, and giving him a unique insight into total vehicle Research and Design and of the manufacturing process.
Working around the world for over 30 years David has also worked with the FIA, the global governing body for Motorsport, where he covered the homologation of safety items - from fireproof suits to helmet designs, competition seats, roll cage design and vehicle structures. His last position before moving to North Wales was Global Director of Marketing and Motorsport for Sparco, the world's leader in Motorsport safety equipment.
With a franchise for one of the world's leading brands, Honda, David has a unique insight into future developments that will have a direct effect on mobility and the environment. David sits on a number of committees that give visibility to what we will be driving tomorrow.
David's other business interests include North Wales Lotus, GroupB Motorsport and as a consultant for carbon parts to the UK car industry from Italy.
Come and join us for an insightful evening with plenty of networking opportunities.
---
---

Cewch gyfle i gael golwg agos ar gerbyd Hybrid a gweld y cyflwyniad diweddaraf ar geir Trydan ac Hydrogen yn y dyfodol.
---
David Paveley, Rheolwr Gyfarwyddwr Honda Gogledd Cymru
Fe wnaeth gyrfa flaenorol David fel gyrrwr rali proffesiynol hefyd agor y drws i brofi a datblygu ceir ffyrdd ar gyfer gwneuthurwyr ceir lluosog, a rhoddodd fewnwelediad unigryw iddo i gyfanswm ymchwil a Dylunio cerbydau a'r broses weithgynhyrchu.
Gan weithio o amgylch y byd ers dros 30 mlynedd, mae David hefyd wedi gweithio gyda'r FIA, y corff llywodraethu byd-eang ar gyfer Chwaraeon Modur, lle yr oedd yn ymdrin â thorri eitemau diogelwch - o siwtiau gwrthdan i ddyluniadau helmed, seddi cystadleuaeth, dylunio cawelli a strwythurau cerbydau. Ei swydd olaf cyn symud i Ogledd Cymru oedd Cyfarwyddwr Marchnata Byd-eang a Chwaraeon Modur i Sparco, arweinydd y byd mewn offer diogelwch Chwaraeon Moduro.
Gyda fasnachfraint i un o brif frandiau y byd, Honda, mae gan David fewnwelediad unigryw i ddatblygiadau yn y dyfodol a fydd yn cael effaith uniongyrchol ar symudedd a'r amgylchedd. Mae David yn eistedd ar nifer o bwyllgorau sy'n rhoi gwelededd i'r hyn y byddwn yn ei yrru yfory.
Mae ei ddiddordebau busnes eraill yn cynnwys Lotus Gogledd Cymru, GroupB Motorsport ac fel ymgynghorydd ar gyfer rhannau carbon i ddiwydiant ceir y DU o'r Eidal.

Dewch i ymuno â ni i gael noson diddorol gyda digon o gyfleoedd rhwydweithio.