This an online only event
About this event
Time to rethink the future of work beyond yesterday's and today's boundaries.
Why are employees resisting coming back into the office? How do you tackle leadership paralysis? And how can we use this opportunity to create a workplace experience that beats anything we had pre-pandemic?
These are some of the questions we will address in our talk Future Beyond Walls. By utilising the tools of Hindsight, Insight & Foresight, we discuss what organisations can do right now to help rebuild that cultural glue that has diminished over the pandemic whilst providing a better experience for the activity of work rather than the place.
SPEAKERS: Sarah Bolas - Director Of Consultancy and Deepak Parmar - Design Director at MCM
This is an online only event
Timings
Central Time - 8:00 am
Eastern Time - 9:00am
Greenwich Mean Time (UK) - 14:00
Central European Time - 15:00
South African Standard Time - 16:00
Eastern European Time - 16:00
Arabia Standard Time - 17:00
Gulf Standard Time - 18:00
Indian Standard Time - 19.30
You will receive a link 2 days before the webinar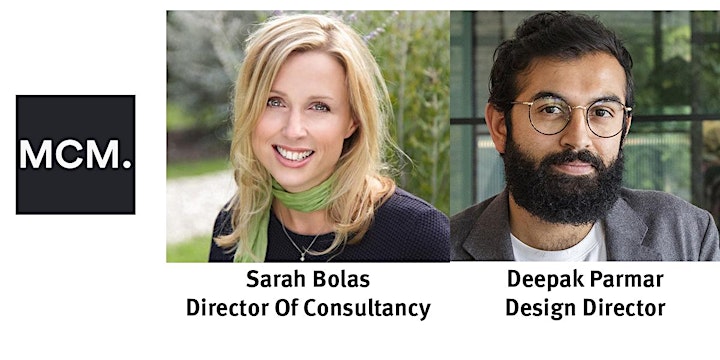 Organizer of The Future Beyond Walls (Online event only)