Join us for a lively debate and talks to explore how we can create the wonder and serendipity of real-life music festivals and gigs online.
About this event
Are you a musician, venue owner or gig promoter who wants to know more about creating online experiences? What are the challenges for artists, performers and festival curators? How do we create the same authentic atmosphere of live festivals and gigs online?
Are you a technologist, or designer interested in live music events? Join us to explore how new technologies like virtual reality and 5G might impact the way that audiences engage with gigs.
Join us for the third in a series of events to explore:
What are the differences between designing a festival versus an online experience?
How can we cater for different audiences within multiple spaces?
How do we create wonder, serendipity, and clear sign-posting of a real-life event, online?
To kick off the discussion, we'll watch a short video of Phil Jones, MD of Wired Sussex in conversation with Dr. Michael Williams, Senior Lecturer in International Event Management at the University of Brighton. Michael's research explores music events: the spectacle, fan communities and identity and politics, plus the use of digital technologies in the production and consumption of events such as Burning Man, Coachella Valley Music and Arts Festival, and global touring productions, such as U2's 360 tour.
The event is hosted and moderated by writer, broadcaster and musician C.J. Thorpe-Tracey. Chris writes on music, culture and technology for The Quietus, Dark Mountain, NME, The Morning Star and many others, including his own Border Crossing platform. Chris presents Slack City Social live discussion shows on Slack City Radio, hosts Folkhampton on Radio Reverb and runs audio production studio Lo Fi Arts. Chris spent 20 years in the music industry as an influential underground recording artist, under the name Chris T-T clocking up 10 critically lauded solo albums (SUNDAY TIMES, Top 5 Album of the Year twice; 'One of the great underground artists of our time.' — JON SNOW, Channel 4) and he also performed more than 2,300 live shows around the world.
Joining us:
Anna Moulson has been a freelance live music promoter/event consultant, for over 20 years, promoting under the name of 'Melting Vinyl'. Each year she stages BBC 6 music/creative type artists at over 50 events, and curates and produces a festival that reaches a combined audience of 10,000 in Brighton and Kent. Anna wrote and teaches, as a lead lecturer, on a first-year Music Business and Event Management degree course at BIMM Brighton. She also holds the diary/organises the production for touring live music artists at a stunning 600 capacity: St George's Church in Brighton.
Anna freelances on unique collaborations in festival and gallery spaces and recently worked with Shirley Collins, and a sound artist, and poet, at the Bloomsbury group's: Charleston House. Anna has had to be dynamic and adaptable to survive an ever-changing music industry and worked with Brighton Dome on 'Live is Alive!', a series of social distance grassroots artists shows held at the venue in the Autumn of 2020. She also programmed a series of inspiring live music streams at St George's Church in Brighton funded by the Arts Council England.
Matthew Shaw is a composer, author and artist who worked with Seachange to get the festival on line in 2020. Sea Change provides memorable showcases and collaborations for intimate audiences. Founded by Totnes' award-winning Drift Record Shop and working alongside their favourite thinkers, speakers and players, each happening and iteration from the programme is memorable and unique.
"In April 2020, Sea Change went Online. In a bold move, we programmed two full days of original content with our friends and partners and broadcast it all for free. We just wanted to do something fun to keep in touch, to keep our spirits up and to keep celebrating the amazing roster of talents and friendships we have built to date."
In partnership with Brighton Dome and part of the 5G Festival.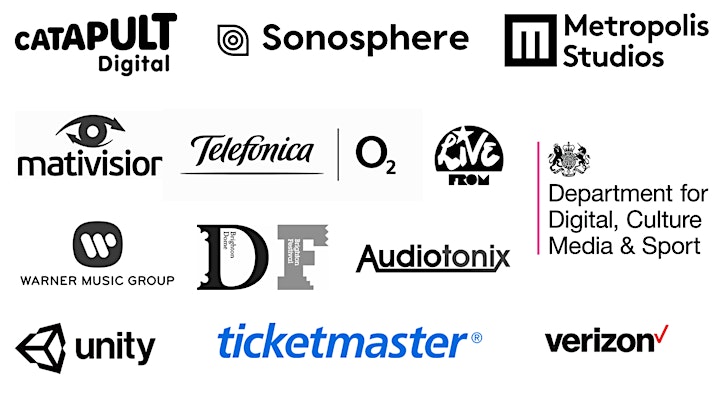 Organiser of The Future Festival — Curating the Wonder of a Real-Life Festival