Description


It could be argued we have hit peak hype in public discourse relating to AI and big data in health and care - it is variously the silver bullet that will save the NHS or a nightmare of surveillance and state control over our every lifestyle decision.
We are thrilled to have an expert panel who are not afraid of ripping in to the hype and steering us through the choppy waters of ethics, governance, relationships and ultimately what we need to ensure AI can help us all be more human whilst improving health and care services we all treasure.
Ivana Bartoletti will focus on the benefits and outline the main privacy and ethical challenges that go with them. Katie Gibbs will share a dystopian take on where we are heading if this all goes horribly wrong.
We'll then move on to considering how we create the best conditions within health and social care for AI driven innovation to make a difference in practice settings via the wise words of Simon Sear, who will share thoughts about innovation at pace within organisations. Guy Player will focus on the shift of AI expertise, leadership and talent from it's origins in academia towards private sector organisations and in particular the hyperscale providers. Kate and Ciaron will then drill down into the ethics of IT for practitioners at the coal face within the NHS and share their ideas about how individuals maintain a responsible tech orientation in everyday practice.
More than just an event, we want to identify the main ingredients of a Manifesto for Responsible AI in Health and Care that we will publish as part of the Leeds Digital Festival. We will do this through a one hour workshop session at the end of the event for those of you who want to get stuck into some good old fashioned workshop problem solving.
Our speakers:
Ivana Bartoletti regularly writes and feature in the media in both the UK and overseas, including the Victoria Derbyshire programme, BBC Radio4, the Guardian and the BBC world, commenting on privacy, data ethics and innovation. With twenty years of experience in international public life, including as advisor to the Romano Prodi government in Italy, She speaks at events and conferences on digital ethics, the governance and norms of AI as well as equality and international affairs.
Simon Sear describes himself as a Corporate Growth Hacker: part designer, part technologist, part entrepreneur, part punk. Mostly he helps people in corporates take action to incubate and scale new things that lead to business transformation. He started his career as a psychologist 25 years ago, but pivoted to contracting in an IT department as a Business Analysts and Project Manager when he found it didn't earn him enough money to pay for his wedding. Along his journey he has run large Global IT teams, written 4 books and remained happily married!
Guy Player is a Senior Manager in Accenture's UK Health practice and is passionate about using technology to transform the way healthcare is delivered and experienced. A trained clinical pharmacist, Guy focusses predominantly on working with clients to improve how data can be used more effectively to drive efficiencies in the health system, provide clinicians with the information required at the point of care and patients with access to their data.
Originally from the private sector, Ciaron was a developer, prior to take on senior roles at a number of organisations, directing and shaping software and business developments. Bringing a unique perspective that blends people and digital into augmented ecosystems. For the last 7 years Ciaron has worked within the NHS, in the UK's largest primary care organisation. Setting and implementing a digital strategy, that focusses on the users and their requirements. Based on the principles of User Centred Design he sets out a vision for digitally enabled care. "Care should be delivered by a dynamic ecosystem of patients, citizens, partner public and private organisations, internet connected devices and things. All interacting with each other to bring improved care outcomes, improved experience and efficiencies and reduced costs. The Ecosystems provides each participant to easily and intuitively integrate their capabilities with the capabilities of those around them in a cost effective manner, to co-ordinate care around the individual and society at large."​
Kate Walker is skilled at large change programmes, in particular working on big ideas to support others to identify new ways of working. Her vision is to work beyond statutory partners to deliver a digital ecosystem that connects people, things, services and gathers insights for improving health in the future. Kate leads the Suffolk & North East Essex Shadow Integrated Care System digital strategy and programme. A core priority of this strategy is to securely connect the information that health and care organisations hold, ensuring access to that information is appropriate, safe, easy and useful. Kate has also formed the East Accord, a collaboration network of digital leaders operating across six STPs in the East of England. Its members include representatives from the NHS, local authority and other public sector partners. With a wealth of experience in this field, Kate is driven to make a difference to people – both improving care for the person and also making it easier for those providing care to do their jobs. A mathematician and statistician by background, Kate joined the NHS in 2001 when she returned to Suffolk after working in London and Yorkshire. In her 18 years' experience in the East of England includes being a CIO for a local Trust, the author of Suffolk and North East Essex STP's exemplar Digital Roadmap, as well as being an alumni of the NHS Leadership Academy Nye Bevan programme.
Katie leads the BJSS Artificial Intelligence team to help organisations to cut through the AI hype to identify and deliver business value from AI. Katie's vision is to bring together multiple skillsets to design ethical and user-centric AI solutions that disrupt traditional markets and ensure long term adoption in order to overcome the proof-of-concept loop that is often associated with Artificial Intelligence projects. Having studied languages at the University of Leeds before immersing herself in the tech world, she is looking forward to exploring the innovation and digital expertise from around the city at Leeds Digital Festival.
Joining our speakers on the panel:
UK CTO at BJSS, Carl dedicates most of his thinking time to shoes. Beyond that, Carl is a passionate technologist, having fallen in love with the family Amstrad CPC464 at an early age. Current interests include; what to do with lots of data, disposable software, unexpected outcomes of technology advances, and how long until the singularity.
---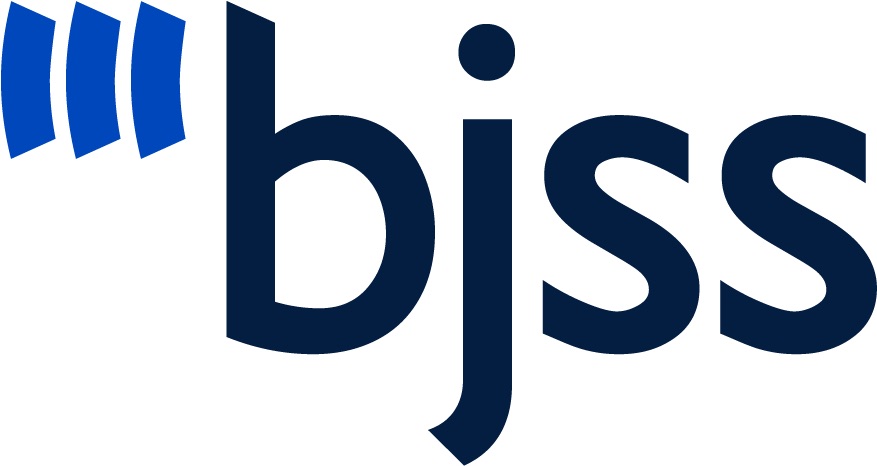 This event is sponsored by BJSS.
THE UK'S LEADING PRIVATELY-OWNED IT AND BUSINESS CONSULTANCY
From its head office in Leeds, BJSS is the winner of a Queen's Award for Enterprise, and it works with the world's largest organisations, delivering the IT solutions that millions of people use every day.
---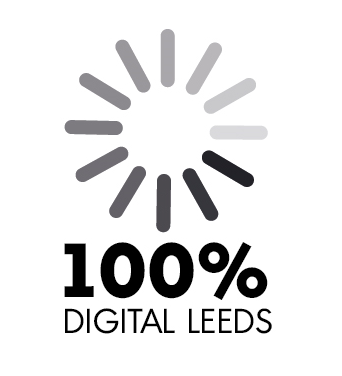 100% Digital Leeds is the health and care theme of the Leeds Digital Festival #LDF19.
Curated by mHabitat on behalf of the city, 100% Digital Leeds bring together international, national and local perspectives on current digital themes in health and care. From the ethics of AI, through to how we use personal data and the impact of social media on vulnerable teens, our events aim to stimulate debate and shine a light on the great stuff happening in our city. We are delighted to have BJSS as our headline sponsor at #LDF19 and we are also grateful to our individual event sponsors in helping make #100DigitalLeeds #LDF19 happen.
Most of our #100DigitalLeeds events will be run from the recently launched Co>Space North – a collaboration and co-working space on the fifth floor of Platform in the heart of the city. At Co>Space North we are creating a community of makers and doers passionate about digital health and tech for good. Anyone signing up to be a member of Co>Space North during the two week festival period gets their first month membership for free! Email us at cospacenorth@wearemhabitat.com to find out more and get involved.
Our city's Health and Wellbeing Strategy 2016-2021 sets out a clear vision that 'Leeds will be a healthy and caring city for all ages, where people who are the poorest improve their health the fastest'. This includes maximising the benefits from information and technology as a key priority. The health and wellbeing strand of the Digital Festival is a celebration of the diverse and innovative work taking place to help us achieve our shared, bold ambition for Leeds to be the best city for health and wellbeing.