The Future is Africa -Exploring the future of us all. Our past and our future is in Africa, the young people of the world are in Africa
About this event
The Future is Africa -Exploring the future of us all. 1 Day Conference
Our past and our future is in Africa, the young people of the world are in Africa
There is a large educated population in Africa, much of the worlds true natural wealth is in Africa and sustainable development has been live in Africa for years. Climate Impacts were felt amongst the first there- the issues of global warming, health and agricultural issues droughts, crop failure.
But many of the worlds scientific inventions have historically come from the continent and
even mathematics continues to be dominated by African talent. It was African American women who calculated how to get people onto the moon even if hidden figures, the foundation of London is reported to have been by an African Roman- so much of life is actually African and so we explore how Africa can take its place in the world and be more conscious of its huge advantages and stop the terrible exploitation of its people and its resources. The event will explore all of these factors, the developments in vacine science, the history that has been stolen from Africa and rewritten. The impacts of climate change, biodiversity loss and historical ways of organisation of society and the learnings from that.
The relationship of the European Union and the implications for policy. The Implementation of the Green Deal particularly in Africa. The vastly ambitious Green Wall Sahara Project- for replacing the greenery which was once in the Sahara. The biodiversity implications and President Macrons projects from France. The role of the African Development Bank. The role of academics today working in Africa. The particular role of the SDGs and the role of aid and its characteristics for the 21st century. These and many other topics will be explored.
Call for Speakers.Call for Papers, Call for workshops and presentations and call for panels.
The Green Economics Institute is very active in Africa and has produced several speeches and books on this subject taking part regularly and leading several conferences around Africa.
During this week - the opening of IPBES United Nations Biodiversity Conference- we consider the role of biodiversity in Africa and how to save it and why nature matters and how it started and how its going.
Saving Elephants and working with local people and the local economy in new ways of working in conservation.
Presentation by Women for climate action.
The role of women in Africa and the diversion of aid and the re connecting to older womens practices and matrifocal economies. Women in Africa take centre stage at the WTO for the 1st time.
The impact of Aids on Africa and overcoming it.
The legal codes in Africa - past present and future-
Decoloniality in Africa
Green Deal in Africa and what its implications are
Climate Change and the United Nations -Post Paris Africa and Green Economics
The work of Action Aid for women and health in Africa
email us today if you would like to take part. info@greeneconomicsinstitutetrust.org
Photo above courtesy of Dorothy Nalebega- Uganda- Trustee of the Green Economics Institute working to clean up Lake Victoria.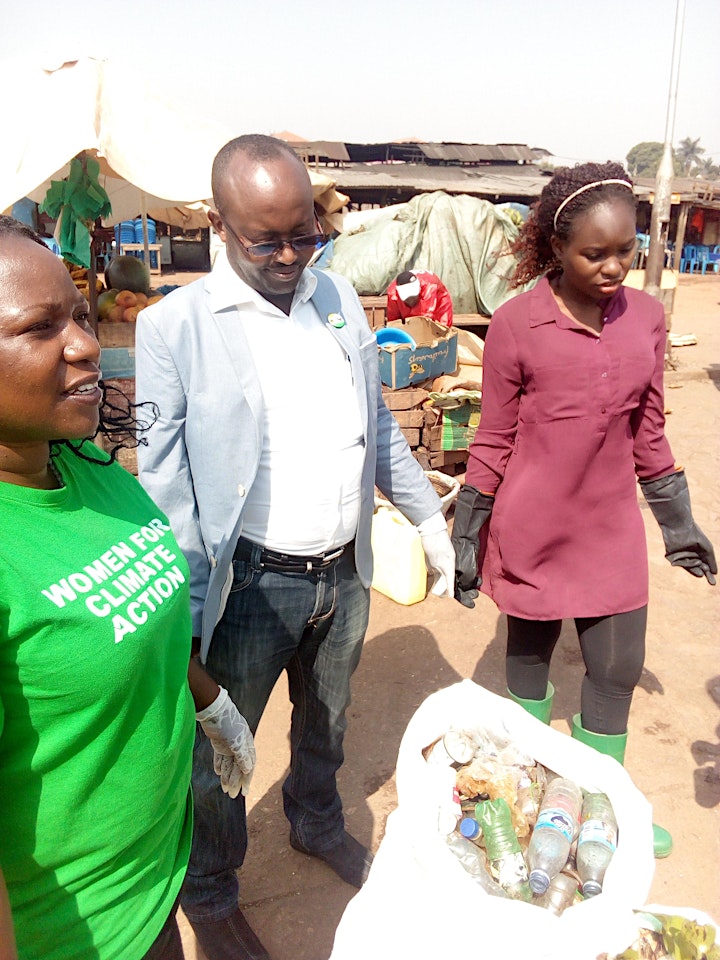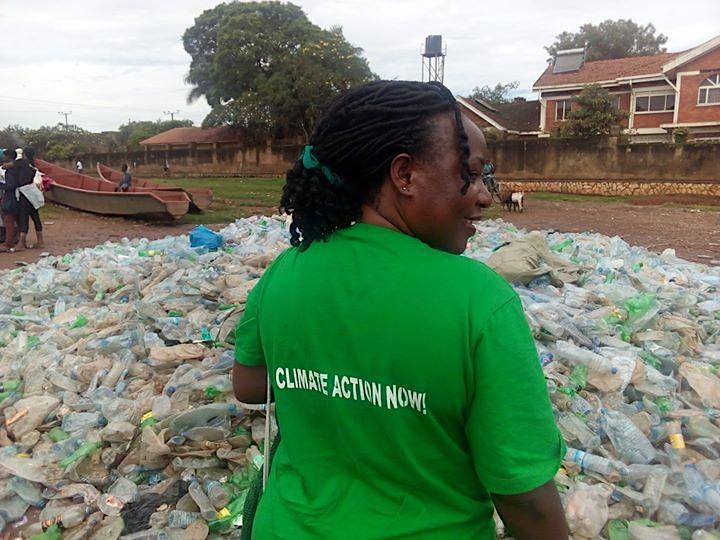 Prospective speakers invited:(all speakers invited but still confirming)
Dr Freddie Shamwana DRC and UK University of Surrey
Sophie Kwizera -Rwanda and NL, invited
Lounes, Amazigh (Indigenous Berber) from Kabylia in Algeria of "Congrès Mondial Amazigh", which defends the rights of the indigenous Amazigh people throughout the North Africa and Sahara region.
Professor Asia Mohammed -IPBES Sudan Economics
Dorothy Nalebega Uganda Trustee GEI (Confirmed)
Dr Susan Canney UK and Elephant conservation and people SDG methodologies in Mali
Anjikwi Mshalbwala Nigeria Trustee GEI and Action Aid specialist
Chelangat Scholar, Co - party Leader, Green Congress of Kenya (Confirmed)
Mr Lounes from the Berber indigenous community.
Defend Democracy Uganda Milly Kakungulu Justice Defenders. Defending justice with defenceless communities through legal education, training, and practice. Justice Defenders is a registered charity in England and Wales
Dr Adrienne Barnett -South Africa and the UK
Dr Chidi Magnus Nigeria The Green Wall Sahara Project
African Development Bank Chair
Dr Achile Tute Cameroon Reforestation (Confirmed)
Dr Grimot Nane-South Bank University London, The oil curse in Nigeria
Dr Sadiq Okoh Nigeria- Author Green Economics Institute
Chit Chong Green Councillor UK Geo Politics
A Speaker from the Minister of Energy Department Nigeria
European Network of Political Foundations ENOP Speakers -EU Africa Network and policies- Rosa Van Drie Foundation Max Van der Stoel The Netherlands -SDG Working Group ENOP leader.
Miriam Kennet Green Economics Institute
Michelle Gale Green Economics Institute
and many more speakers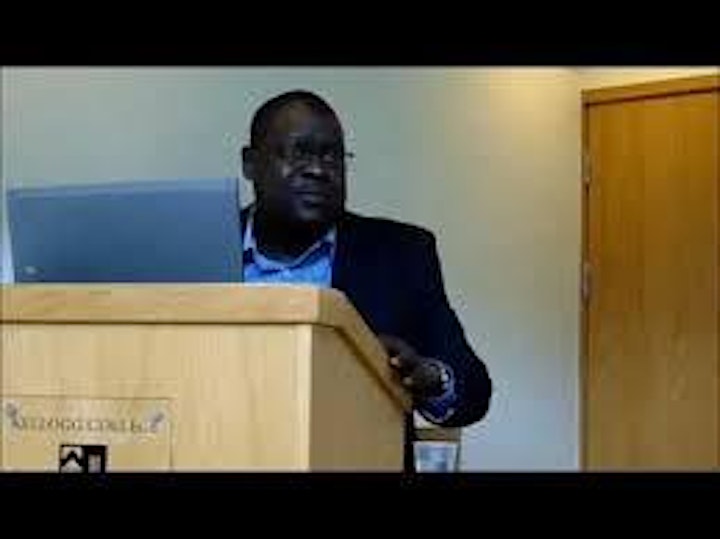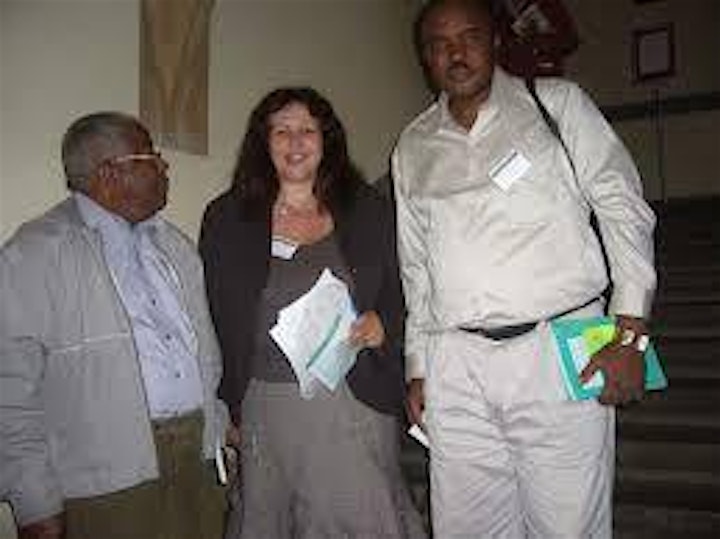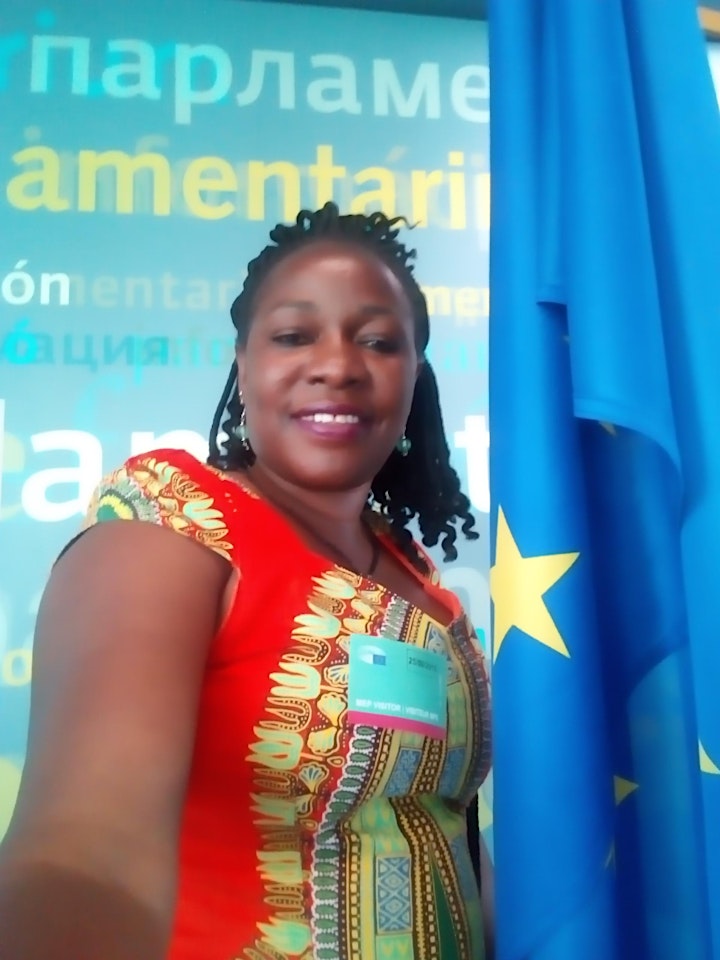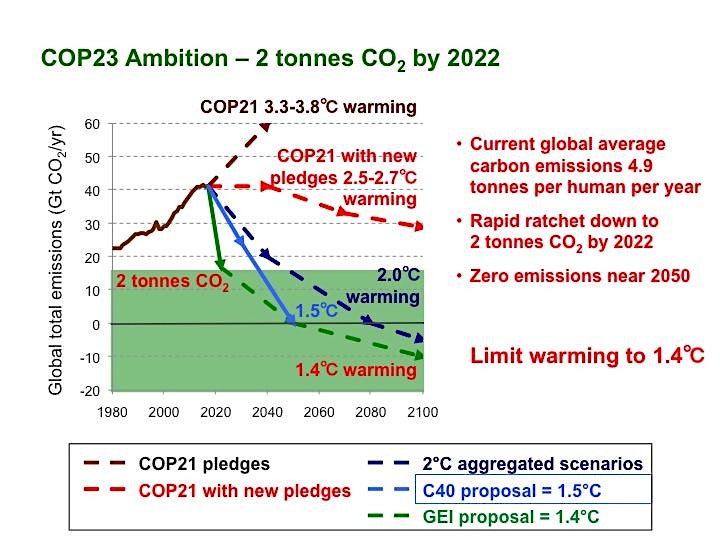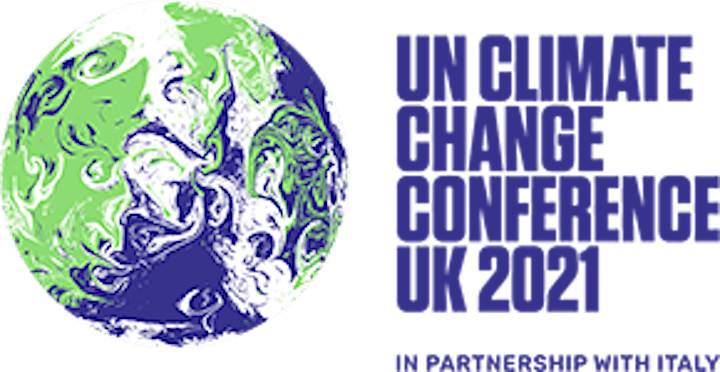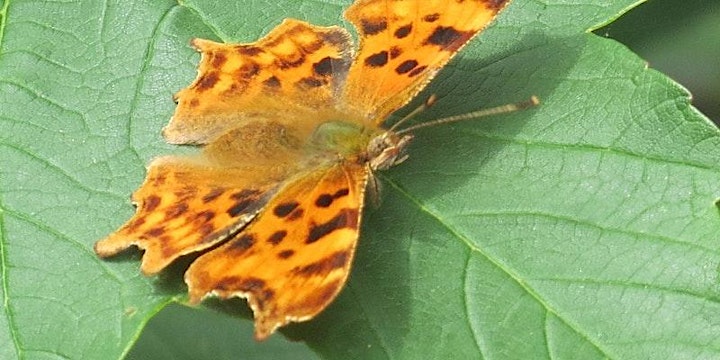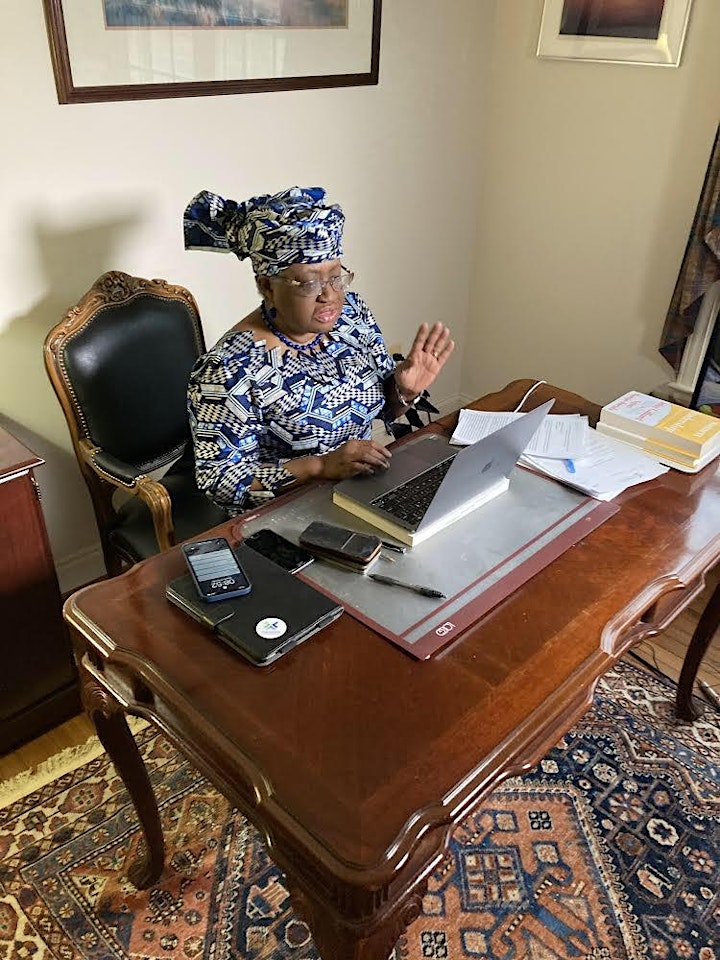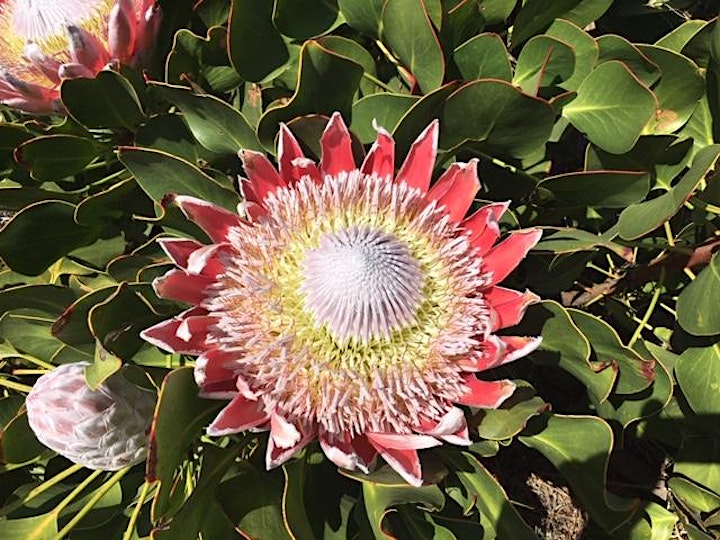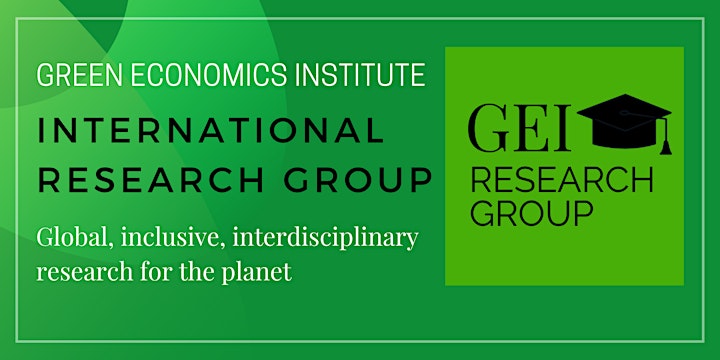 Organiser of The Future is Africa: exploring the future of us all
The Green Economics Institute is based in the UK and provides inspirational leadership for ecological, social and economic justice transformations fit for the 21st and 22nd centuries.
The Green Economics Institute, is active throughout Europe, and runs a global network, impacting European policy development and outcomes.
It works on climate and visioning the future, long term frameworks of the economy and civilisation, basing its ideas on scientific and philosophical research. All its activities feature its unusual profile of European and global voices of non standard actors and its emphasis on holism, sustainability, future resilience, inclusion and diversity. This includes expert work on philosophies of social justice and mobility, refugees and migration.
It is a Members' network and the professional body for Green Economics practitioners, policy making and practical organisation of innovators, philosophers and thinkers to envision and lead towards a world which meets the needs of all people everywhere, ( especially women ) nature, other species, the planet and its systems. Its team members usually have a multi mode background, often cross border, and always firmly rooted in the real world.Its include practitioners, scientists, academics, business people, and supply chain experts, mapping the downturn in human destruction of nature, the economy and the environment and are well placed to suggest a recovery path, both in terms of human health and also the environment and nature.
Its Publishing House GEIBooks, has over 100 titles in print, and each one provides a global network of people and voices advocating a message and campaign for change towards a more benevolent and beneficial world. The Green Economics Institute has a TV station, an academic journal, a members' magazine, a specialist climate science organisation, a Charity and a Conference Making organisation. The Institute has world class speakers speaking often in parliaments and Universities around Europe, Nobel prize winners, national business award winners and others, professors, students, farmers, business people.
It has its own large delegations to the United Nations Climate Talks UNFCCC. which include exhibition stands and climate events and is an official Research Organisation of the United Nations. Its work is used around the world by governments, kings, princes, global institutions, businesses, students, philosophers, economists and many more.
It runs courses at all levels for qualifications, including field trips, summer schools, youth in action, Erasmus, short courses long courses, post doc supervision, and lectures in many European Universities and many others. It also runs regular conferences to support its campaigns and to encourage debate and progress both on line and mainly in Oxford and around Europe. It runs regular exhibition stands, publishing and giving speeches and hosting conferences in most countries in Europe