Join us for this exciting evening event in collaboration with National Sustainable Fashion Week!
About this event
Join Future Leap for an evening of talks, drinks, networking and catwalks at the Bristol Fashion Show during Sustainable Fashion Week (SFW).
SFW's focus is to inspire, empower and upskill the community to equip them for a more sustainable relationship with fashion.
As part of a week of creative, community-led fashion activity across the UK, Future Leap are excited to run this event with local and national designers, models, gallery artists, stylists, speakers and more!
The event will be focused around SFW's four themes: Regenerate, Rewear, Repurpose and Reconnect.
Admission includes full access to the event, drinks, canapés and a carbon offsetting donation to our chosen charity.
If you purchase a ticket but the event is postponed due to Covid restrictions, you can choose to have your ticket fully refunded or attend the new date.
**You must be 18 or over to attend this event - please bring your ID.**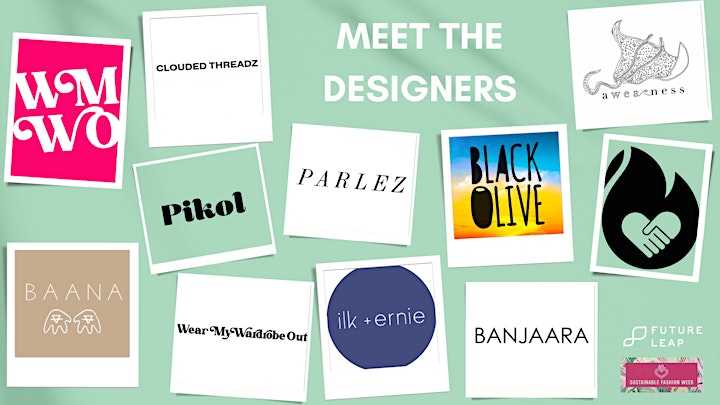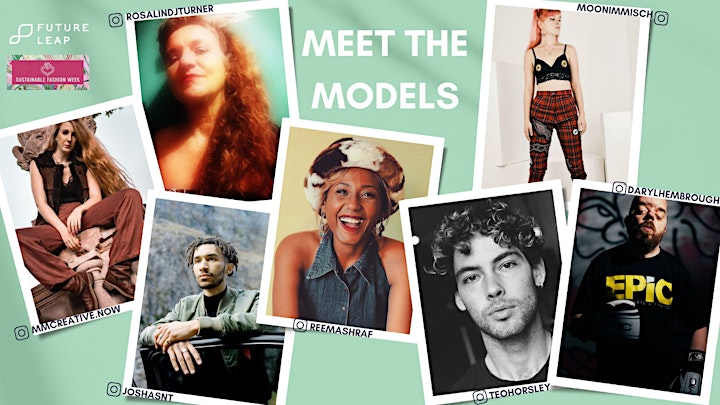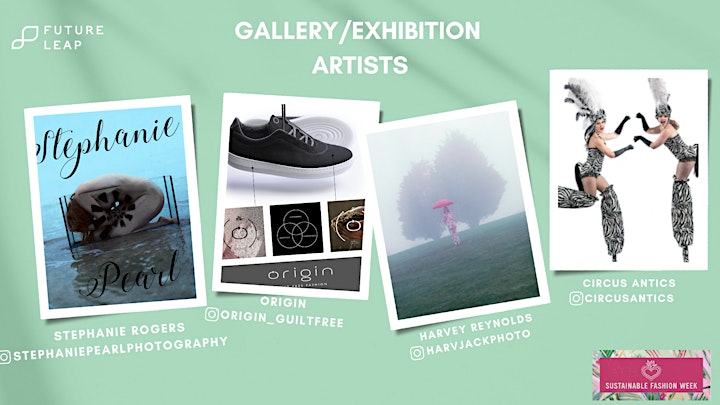 Agenda
18:00 - 18:30 - Registration, Networking, Gallery View and Refreshments
18:30 - 18:40 - Introduction
18:40 - 18:50 – Talk 1: Holly Browne, Anthesis
18:50 - 19:00 - Talk 2: Jenny Foster, Global Goals Centre
19:00 - 19:15 - Transition to Cat Walk Seats
19:15 - 19:45 - Cat Walk
19:45 - 19:50 - 60 Second Pitches
19:50 - 20:00 - Close, Thanks and Upcoming Events
20:00 - 20:30 - Gallery, Circus Antics Performance, Networking and Refreshments
Holly Browne, Principal Consultant (Sustainable Apparel) at Anthesis Group will be looking at:
An overview of the key sustainability issues in the apparel supply chain
How to have influence over what you buy – key things to look out for in terms of terminology and certification for new garments
Holly has been working in the Fashion Industry for 13 years with 9 of those focusing on Sustainability and Ethical Compliance. She has spent time in-house in Fashion Brands Ted Baker and Thomas Pink, before moving to MADE-BY as Head of Sustainable Product and Story. At Anthesis Holly manages a variety of client relationships and projects, working with brands such as Amazon, Zalando and Michael Kors, as well as the Cotton 2040 project for Forum for the Future, supporting brands to define the sustainability actions they need to take, and implement those in their businesses.
Jenny Foster, Project Lead at Global Goals Centre will be speaking about:
Changing the norm – behaviour change
Threads digital fashion experience
Subverting the 'fashion haul' feel good factor
Easy wins in washing, buying and swapping – saving money and the planet
Inspiring example of what the future can look like
Jenny Foster has worked in sustainability education and campaigning for 15 years, as a Bristol and South West Fairtrade Co-ordinator, Regional Manager at the Leprosy Mission, and now Project Lead at the Global Goals Centre. The Global Goals Centre is a UK based education charity creating exciting engaging experiences that inspire learning and action on climate and equality in our everyday lives. One of their current projects is Threads - a digital experience taking users on a journey to explore sustainable fashion - that can be used in schools and by the public.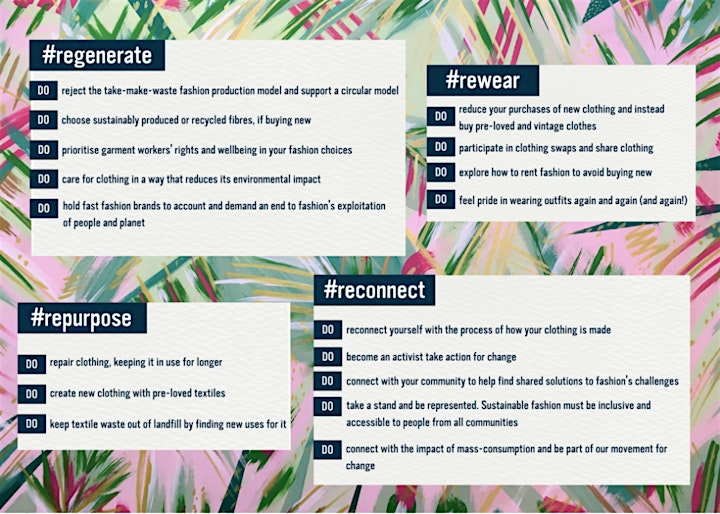 ----------------------------
Want to Know More?
If you would like to join our sustainable business community please get in touch via info@futureleap.co.uk or sign up easily here.
Follow the Future Leap Network on Facebook, Twitter, Instagram & Linkedin
Never miss what's next in sustainability by signing up to our monthly newsletter HERE
Opportunities, Suggestions and Conditions
Physical Attendees: It is important we look after each other and keep safe. We recommend all attendees take a lateral flow test prior to arrival. Please do not attend if you have any covid symptoms or are having to self isolate. Physical attendees must adhere to all safety guidelines sent in advance of the event.
We will share your name, job title & company with the other event attendees for this event only. If you don't want this information to be shared please let us know when you have purchased your ticket.
We take photos at our events for marketing purposes, if you don't want your picture taken please let us know in advance.
We record some of our events for marketing purposes, if you don't want to be in the recording please let us know in advance.
Event changes may take place due to unforeseen circumstances and we reserve the right to amend the event without notice.
We have included a £1 carbon offsetting fee to all event tickets in our commitment to being carbon neutral in our operations. You can find out about our chosen charity here.
Please let us know at least one week in advance if you require closed captions or have any other accessibility needs.
If you require a complimentary carers/assistant ticket, please email events@futureleap.co.uk at least one week in advance and we will be happy to support you!
#wegrowthhub #sustainable #sme #bristol #catwalk #fashion #fashionshow #sustainablefashion #slowfashion #sustainablefashionweek #sfw #circulareconomy #2030goal #sustainablecommunity
Organiser of The Future Leap Sustainable Fashion Show