Description
As short docs gain increasing currency in the online world, we invite you to join us for an afternoon of in-depth discussion with those in the know. From current affairs gatekeepers to digital news editors and festival programmers, you will hear from top industry experts on how to ensure that your short docs go large in terms of audience and impact.
Line-up:
3pm-4pm
In Conversation with Benjamin Zand
We will be joined by British-Iranian journalist and filmmaker Benjamin Zand to discuss his impressive career to date. He edits, shoots, presents and produces much of his own work, a mixture of short online documentaries and TV docs focused on current affairs. He is currently the editor of BBC Pop Up, the BBC's only mobile bureau that produces short docs in addition to a 30 minute documentary for every location they cover. Benjamin won the Royal Television Society award for Young Talent of the Year at this year's ceremony.
The conversation will also be opened up to the floor, giving you the chance to offer your own questions and comments.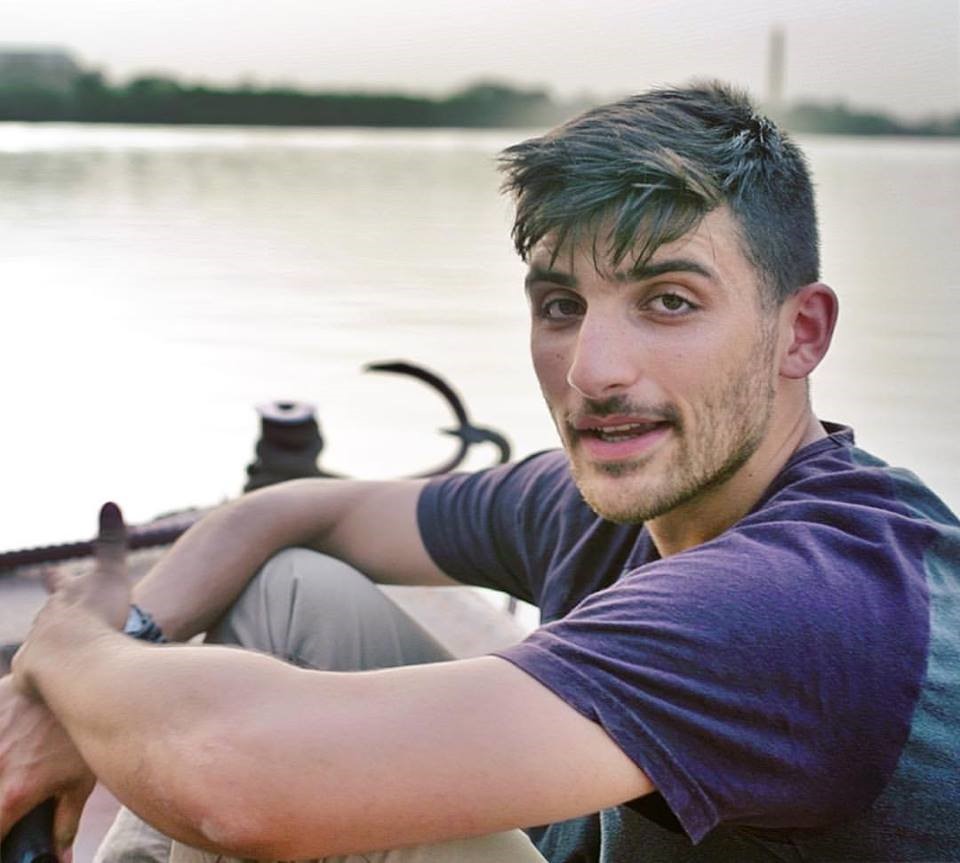 ---

4pm-5pm
Make Your Shorts Go Large
For the second session of the day, we will be bringing together a panel of online and social media editors, distributors and curators to discuss the essentials of getting your short doc seen and shared online. What do social media editors look for when commissioning original content, and how does this differ from online and broadcast? How do you produce 'shareable' shorts without compromising on quality storytelling and meaningful content? How do you find an audience for your short online and monetise your content? As methods of distribution develop, we will also be discussing the ins and outs of the various online platforms for short form – as well as how to get your short film seen by the audience that matters.
The panel:
Jordan McGarry is Film London's Head of Talent Development and Production, heading the team that discovers and develops London's emerging filmmakers. The team's work includes the award-winning short film scheme London Calling, as well as finance and training programs including Micro School and Build Your Audience. She was previously Director of Curation at Vimeo, leading the team that programmed the site's illustrious Staff Picks channel for a monthly audience of 200m visitors.
Brendan Miller is a digital and TV producer with a background in online video and social media. He is currently producing Things Not to Say for BBC Three, of which 18 short films have already been published, all explicitly designed for Facebook, Twitter and Youtube. On average, each of these films received more than 1.1m views. Before focusing on online video Brendan ran Free Speech, a debate programme for young people, and worked as David Dimbleby's main Westminster producer on Question Time.
Fred Grace is one half of the award-winning documentary film making partnership Fat Rat Films. Their short films have gone viral, been broadcast on BBC Newsnight, Al-Jazeera, The Guardian and the NYT, screened internationally at festivals and received national press coverage. They produce short documentaries for Amnesty International, Oxfam, Girls Not Brides and many others. He is also a co-founder and director of Doc Heads, the long running East-London screening, networking and funding organisation.
Kat Hayes is a multimedia producer for Channel 4 News, specialising in shortform edits of the Channel's award-winning documentaries. Her videos provide millions of viewers with meaningful social content about the world's most important stories. Before Channel 4 she worked as a producer/director for the Telegraph's Video team in both news and features, and prior to that for ITN Productions.
The panel will be chaired by DocHouse producer Jenny Horwell, who programmes documentary film at the Bertha DocHouse cinema in central London. Jenny has also programmed the documentary shorts for five editions of the London Short Film Festival, selecting work from open submissions.
5pm-5.30pm
Coffee break


---

5.30-7pm
Meet the Gatekeepers
For the last session of the afternoon, a panel of top digital gatekeepers will explain their remit for commissioning short content for online. The panel will share valuable insights into what exactly they look for when commissioning shorts, from the optimum length of an online short doc targeted at multiple platforms, to the specific form and content that they aim to produce for their diverse audiences. You will learn how to best pitch your ideas and condense an impactful story into short format – as well as inside information on how the panel work with freelancers.
The panel:
Nasfim Haque began her career as a production trainee at BBC Wales working across a range of content from BBC Radio, Online and Factual TV, before directing her first long form film for BBC Three under their Fresh strand. She has worked in both factual development and production within the BBC and across a range of indies such as Love Productions and Century Films, developing ideas for all the major channels. Nasfim has also worked as a commissioning executive in documentaries at Channel 4, but has recently made the move to online at BBC Three.
Liz Mermin is the Director of Visual at the Thomson Reuters Foundation, where she oversees a team making short creative documentaries telling under-reported global humanitarian stories. These have included collaborations with The Guardian, TIME Magazine and Participant Media - and all their work is available free to charge to news outlets globally. Liz originally comes from the independent documentary world: she has directed seven documentary features that have been released in cinemas in the US and UK and broadcast internationally; and has directed numerous shorts, including a 20-part web-series inside CERN.
Claudine Spera oversees video commissions for the Guardian's Global development section, as well as two associated projects focusing on gender and modern-day slavery. A former senior producer at BBC News, she shot, edited and produced home and foreign stories for the BBC as well as live news programmes.
Further panellists will be announced shortly.
7pm-9pm
Drinks