Description
Time for Transformation, a new 'normal' – where society has aligned and adapted to the fact we are living longer.
The world is going through turbulent times. But one thing is certain – it is getting older.
ILC-UK has been active for 16 years and have witnessed some significant change over this time. Yet progress has been far too slow and we are still talking about issues which should have been solved 10 years ago.
This conference will aim to reinvigorate those of us already convinced of the importance of ageing. But to achieve the transformation we need must reach beyond the usual suspects. We need businesses, entrepreneurs, people managers, and marketing professionals to work with the charity sector and policy makers and politicians to deliver change. And we need to help provide the evidence to make the case for action.
The ILC-UK third Future of Ageing Conference will seek to kick-start that transformation. It won't be a run of the mill "ageing" conference. It will be different. We will challenge and energise you. We want the conference to lead to change.
If we are to make the most of the opportunity of age, we need to engage businesses and community leaders to act.
We want everyone to come away learning something new and with a plan to act. We will set the groundwork to inspire and support government, business and voluntary organisations to better prepare, adapt and prosper in a longer-lived society. The conference will reach new businesses and other stakeholders.
You will disagree with some of what our presenters have to say. That's fine, The Future of Ageing Conference is a place to have these honest debates. And you will get the opportunity to have your say.
The Future of Ageing Conference 2017 will
- be brave enough to have the honest conversations we need to have
- convene experts and innovators
- challenge our own prejudices and yours
- debate some of the big issues
- avoid stereotyping. We won't let people generalise about older or younger people or even about cohorts. Saying "The baby boomers X" will be banned
- debating the evidence rather than present it
- avoid "the ageing cliché"
- try and cause mischief and have some fun
- invite unexpected contributors to talk about the big and familiar issues
- challenge every speaker
- insist speakers focus on the transforming tomorrow today.
But we won't
- repeat what people already know. Before the conference delegates will get a short factpack setting out the evidence
- allow presenters to show us showing population pyramids (we all know we are ageing)
- pretend that ageing is always good and that old age is always the best time of our lives. Too many older people spend too much of their time alone, in poor health, with only the TV for company
- let people say "The fact we are living longer is a good thing". It doesn't need to be said. And it undermines the fact that for too many people today, old age isn't a good or happy time
- try to sex up ageing or pretend there are simple solutions
- let anyone use imagery of older people's hands in their presentation. And we won't have any smiling studio shots of older people on the beach.
SPEAKERS AND DEBATES
Welcome to the Future of Ageing: Baroness Greengross, Chief Executive, ILC-UK
ILC-UK keynote: David Sinclair, Director, ILC-UK

Opening keynote: Dr Pol Vandenbroucke, Vice President Medical Strategy, Pfizer
Workshops
How can we maximise the Economic Contribution of older people?
John McTernan, Senior Vice President, PSB & Former Political Secretary to Tony Blair
Diane Kenwood, Editor, Woman's Weekly & ILC-UK Trustee
Jane Ashcroft, Chief Executive, Anchor
Debora Price, Micra and BSG President
Professor Andrew Scott, Professor of Economics, London Business School
Is Anti-microbial resistance a threat to longevity – and what can we do about it?
Professor Alan Johnson, Head of AMR, Public Health England's Centre for Infectious Disease Survelliance and Control
Professor Anthony Scott, Director, The Vaccine Centre, LSHTM
Mark Chataway, Managing Director, Hyderus
Clare Ryan, Head of Media Relations, Wellcome Trust
Is the future less or more ageist?
Sam Smethers, Chief Executive, Fawcett Society
Rt Hon Dame Margaret Hodge DBE MP, Member of Parliament for Barking

Yasmine Boudiaf, Director, Serious Datum
Kate Jopling, Policy and Strategy Consultant
How can the housing industry innovate for tomorrow's older consumers?
Baroness Sally Greengross, Chief Executive, ILC-UK
Lord Best, Co-Chair, APPG for Housing and Care for Older People
Nigel Howell, Chief Executive, FirstPort
Gary Day, Land and Planning Director, McCarthy & Stone
Sue Adams, Care and Repair England
Short break
How can we save the NHS?
Eileen Burns, President, British Geriatrics Society
Rt Hon Stephen Dorrell, Chair, NHS Confederation
Professor David Oliver, Clinical Vice President, Royal College of Physicians
Baroness Greengross, Chief Executive, ILC-UK
Pamela Spence, Partner, Life Sciences Industry Leader, EY
Lunch
A Death Café will be held over lunch, run by Louise Winter, Founder, Poetic Endings.
More inequalities in a world of austerity?
Anna Dixon, Chief Executive, Centre for Ageing Better
Inequality in Life Expectancy: Andrew Gaches, Head of Longevity, Life and Financial Services, Hymans Robertson
Inequalities in old age: Professor Tom Scharf, Professor of Social Gerontology, Newcastle University
Austerity and Health across Europe: Ben Franklin, Head of Economics of Ageing, ILC-UK
The Open Slot
Comfort break/coffee available
Workshops
Filling the skills gaps: Migration, more older workers, or both?
Yvonne Sonsino, Partner and Innovation Leader, Mercer and Co-Chair DWP Fuller Working Lives Business Strategy Group
Professor Jonathan Portes, Professor of Economics and Public Policy, King's College London
Dean Hochlaf, Assistant Economist, ILC-UK
Can we automate care?
Kate Bell, Head of the Economic and Social Affairs Department, TUC
Eric Kihlstrom, Co-Founder, KareInn
Pamela Spence, Partner, Global Life Sciences Industry Leader, EY
George Holley-Moore, Research and Policy Manager, ILC-UK
​Can technology drive innovation in pensions, health and care?
Rebecca Deegan, Policy Manager, Institute and Faculty of Actuaries
​Jason Whyte, Executive Director, UK Life and Pensions, EY
Dawid Konotey-Ahulu, Co-Founder, Redington
Erica Young, Director, Anthemis
Steve Lowe, Group Communications Director, Just
The future of the end: Living forever or dying in style
Professor Douglas Davies FBA, Professor of the Study of Religion, Durham University
Baroness Sally Greengross, Chief Executive, ILC-UK
Louise Winter, Founder, Poetic Endings
Dave Eaton, Policy and Public Affairs Manager, ILC-UK
Closing Keynote: Professor Andrew Scott, Professor of Economics, London Business School and author of 'The 100 year life'
Reception
Tweet it: #futureofageing
---
TICKET TYPES

Corporate Rate
£235+VAT (Early Bird Rate, valid until the 31st August 2017)
£299+VAT (Full Rate, from the 1st September 2017)
Charity/ Not for Profit/ Uni /Individuals Rate
£155+VAT (Early Bird Rate, valid until the 31st August 2017)
£210+VAT (Full Rate, from the 1st September 2017)
PhD Students
£110+VAT (no further discount applicable)
If you are a member of the ILC-UK Partners Programme, please contact us at events@ilcuk.org.uk for a Partners Programme Discount Code.
---
SPONSORSHIP OPPORTUNITIES
We have a range of sponsorship, advertising and promotional opportunities to suit your company's objectives and budget. Our team are dedicated to understanding your aims and will help to put together a bespoke package to suit your needs.
Please contact Fabiana Bertin or Dave Eaton on 0207 340 0440 or events@ilcuk.org.uk for more information.

---
CANCELLATIONS AND BOOKING AMENDMENTS
There is a £50 non-refundable charge on all bookings.
Cancellations within 14 days of the conference will be charged 50% of the purchased cost.
Cancellations within 7 days of the conference are non-refundable.
If you wish to transfer your ticket to a colleague, please contact us at events@ilcuk.org.uk.
---
INFO AND HELP
If experience any problems making a booking or payment, please contact Fabiana Bertin or Dave Eaton on 0207 340 0440 or events@ilcuk.org.uk.
We are grateful to McCarthy and Stone and EY for their sponsorship of this conference.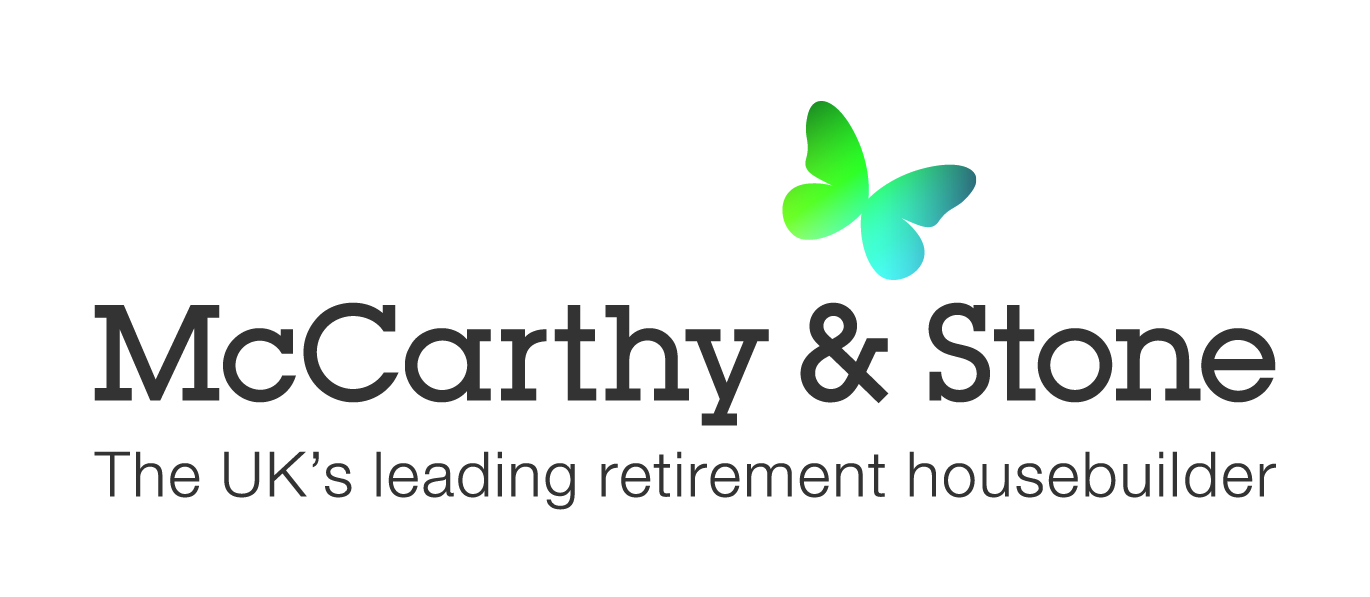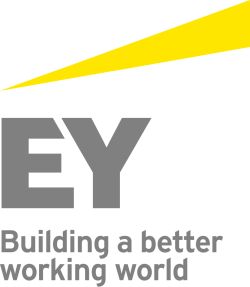 Conference supported by: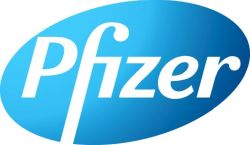 Speech to text services, kindly donated by Action on Hearing Loss: