Description
The future of Artificial Intelligence
Artificial Intelligence (AI) is the form of intelligence that arises from machines, perceiving their environment and taking actions to maximize their chance of success for a given task. We live in a period where computer power is escalating quickly and where recent discoveries are bringing this power to the general public, often arising controversy. In this ecosystem, academia and industry define together a new paradigm to innovate and benefit humanity as a whole. Don't miss the opportunity to learn about AI in London, together with Imperial College London Innovation Forum (ICLIF).
The event will be followed by a networking session with finger food and nibbles for the attendees. All proceeds will be reinvested for the organization of future events.
---
Panel:
Prof. Murray Shanahan, Cognitive Robotics, Department of Computing, Imperial College London,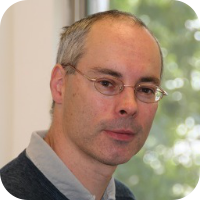 Murray Shanahan is Professor of Cognitive Robotics at Imperial College London. He graduated from Imperial with a First in computer science in 1984, and obtained his PhD in computer science from Cambridge University (King's College) in 1988. Since then he has carried out work in artificial intelligence, robotics, and cogitive science. He was a postdoc in the Department of Computing at Imperial College from 1987 to 1991, an EPSRC advanced research fellow in the same department from 1991 to 1995, and a senior research fellow in the Computer Science Department at Queen Mary & Westfield College (London) from 1995 to 1998. He went on to be Lecturer, then Senior Lecturer, then Reader in the Dept. of Electrical Engineering back at Imperial, rejoining Imperial's Dept. of Computing as Reader in 2005. He was awarded his professorship there in 2006. His publications span artificial intelligence, robotics, logic, dynamical systems, computational neuroscience, and philosophy of mind. His current interests include brain connectivity, neurodynamics, comparative cognition, and the relationship between cognition and consciousness. His book "Embodiment and the Inner Life" (Oxford University Press, 2010) was a significant influence on the film Ex Machina for which he was a scientific advisor. (source)
---
Dr. Jamie Shotton, Head of Machine Intelligence and Perception Group, Microsoft Research Cambridge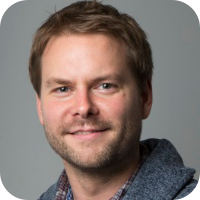 Jamie Shotton leads the Machine Intelligence & Perception group at Microsoft Research Cambridge. He studied Computer Science at the University of Cambridge, where he remained for his PhD in computer vision and machine learning for visual object recognition. He joined Microsoft Research in 2008 where he is now a Principal Researcher. His research focuses at the intersection of computer vision, AI, machine learning, and graphics, with particular emphasis on systems that allow people to interact naturally with computers. He has received multiple Best Paper and Best Demo awards at top academic conferences. His work on machine learning for body part recognition for Kinect was awarded the Royal Academy of Engineering's gold medal MacRobert Award 2011, and he shares Microsoft's Outstanding Technical Achievement Award for 2012 with the Kinect engineering team. In 2014 he received the PAMI Young Researcher Award, and in 2015 the MIT Technology Review Innovator Under 35 Award ("TR35") (source).
---
Dr. Peter Waggett, Director of Emerging Technology, IBM UK,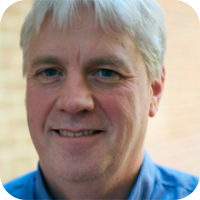 Dr. Waggett is the Programme Leader for IBM's Emerging Technology Group based at the Hursley Laboratory. He manages a team of 45 professionals and, in addition, performs consultancy assignments in support of a number of high profile projects for IBM. These projects include the UK's biometric matching system and the International Technology Alliance research programme into novel sensor networks. He has close connections with a wide range of university research groups and sits on a number of academic programme boards. Dr Waggett has extensive experience of innovative IT systems, including research into image processing at University College London and the Marconi Research Centre. He is a Big Data subject matter expert. He has provided consultancy to a wide range of clients in the public and private sector including serving as an advisor to the UK Governments Chief Scientific Officer. His work includes responsibility for the delivery of innovative systems for a range of government and commercial organisations and he has been the Big Data subject matter expert for a range of projects and clients including the UK's biometric visa matching system. (source)

---
Jason Southern, Senior Solution Architect - GRID, Nvidia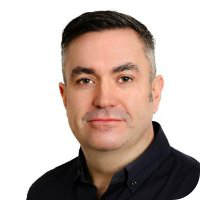 Jason Southern has spent close to 30 years in a variety of Engineering roles starting out as a Royal Navy Engineer working on targeting and tracking projects, programmed with punch cards and ticker tape, through various positions at commercial organisations in telecoms and virtualisation to today being one of Nvidia's Senior Solutions Architects. In his role at Nvidia Jason covers a variety of different areas of technology related to Visual Computing and AI, Deep Learning and automation is just one of the core pillars of Nvidia today. Jason has seen the growth of available data explode alongside our increasing capability to manipulate this data quickly and efficiently and is incredibly excited to be a part of creating the future.
---
Dr. Ben Medlock, CTO, Swiftkey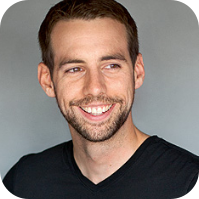 As Co-founder and CTO of SwiftKey, Ben invented an intelligent typing system for smartphones that has transformed the text input industry. The software has become the global best selling app on Android and is preinstalled on tens of millions of mobile devices across the world. Based on advanced natural language processing (NLP) and machine learning, the system adapts to individual language usage and device interaction, making touchscreen typing fast and enjoyable. SwiftKey won "most innovative mobile app" at the 2012 GSMA awards, and the company was ranked as the world's 6th most innovative mobile business by Fast Company. Ben developed his expertise in NLP and machine learning during eight years of computer science research, which culminated in a PhD from the University of Cambridge. He has reviewed for a number of prominent international journals, and his academic work is published in ACL, the leading conference for NLP research. (source)
---
Ben Taylor, CEO, Rainbird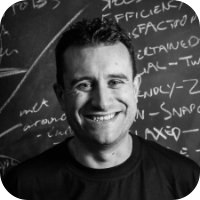 ---
Program:
Introduction:
18:00 - 18:30 Registration + Coffee Welcome

18:30 - 18:40 Introduction to Innovation Forum Imperial Branch
AI within Academia:
18:40 - 18:55 Professor Murray Shanahan, Cognitive Robotics, Imperial College London

18:55 - 19:00 Q&A
Major actors in the field of AI:
19:00 - 19:15 Dr. Jamie Shotton, Machine Intelligence and Perception Group, Microsoft Research Cambridge.

19:15 - 19:20 Q&A

19:20 - 19:35 Dr. Peter Waggett, Director of Emerging Technology, IBM

19:35 - 19:40 Q&A

19:40 – 19:55 Jason Southern, GRID Technology Evangelist, Nvidia,

19:55 – 20:00 Q&A
###### 15 min. PAUSE ######
AI Start-ups in the UK scene:
20:15 – 20:25 Dr. Ben Medlock, CTO, Swiftkey

20:25 – 20:30 Q&A

20:30 – 20:40 Ben Taylor, CEO, Rainbird

20:40 – 20:45 Q&A
Roundtable - Ethics on AI:
20:45 – 21:00 All speakers
Closure and Networking session
---