The Future of GWR Services - Tom Pierpoint, Regional Development Manager, G...
Description
Sponsored by Holiday Inn Maidenhead / Windsor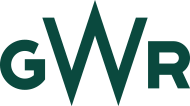 "It's why we're investing and making improvements across our network, from installing
free WiFi
and
refurbishing our sleeper service
, to adding
three million more seats by 2018
. The purpose is not just to benefit our railway, but to benefit the people and businesses we serve"


---
Regional Development Manager of Great Western Rail, Tom Pierpoint, will explain how GWR are "helping businesses in the west become greater" with a focus on service improvements. As transport affects every business in some way, shape or form, this session will provide a fantastic insight into how GWR is evolving to help businesses and communities reach their full potential.
Come and learn:-
Why GWR and partners are spending 7.5 Billion and the resulting benefits
The service improvements you can expect and how they affect your £bottom line
When you can expect three million more seats for your journeys!

When the new Intercity Express fleet will be deployed and what it means for your travel

Station improvements

How GWR services will work alongside Crossrail

How your business can become involved
"Building a Greater West is about more than just tracks and trains. It's about creating an improved rail service that pumps lifeblood into the region's communities and economy."
The event will also be a great networking opportunity!
Date: Wednesday, 16 November 2016
Venue: Holiday Inn Maidenhead, Manor Lane, Maidenhead, SL6 2RA
Registration: 6:30 pm (includes networking)
Event start: 7:00 pm
Speaker: Tom Pierpoint, Regional Development Manager, Great Western Rail (GWR)
Cost: FREE (Registration required)

Gold event sponsor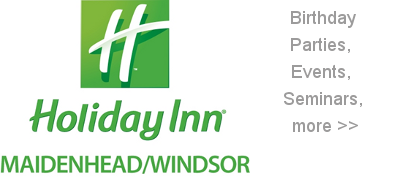 Silver event sponsor
Please contact us if you'd like to be a silver sponsor for this event. Your logo will be placed here and within other Chamber communication channels such as Twitter, LinkedIn, Facebook, etc
Other sponsorship opportunities (contact admin@maidenhead.org.uk or ring 01628 670573)
Pop up stands x 3 @ £200 for members and £300 for non members - first come, first served!