Description
As we come to the end of a Financial Year for many organisations, and also, it is a great time to be thinking about HR Strategy and how to ensure it is utilised as effectively as possible. Uncertainty could bring about external pressures/changes which could have knock on effects to internal workings of organisations.
Our speaker George Kemish has a working relationship with Dave Ulrich and will be speaking on working HR strategy back from the Value Chain to ensure its effectiveness. Within this he will be speaking about employee engagement, productivity, succession planning and onboarding.
Morgan Hunt are hosting a FREE roundtable.
Benefits of attending the FREE roundtable
A chance to explore and discuss Dave Ulrich's 'the Future of HR'

Clarity on understanding

Value Chain from a Human Resources perspective

Networking Opportunity with other HR professionals
Who should attend?
HR Professionals

CEO's

Corporate Services/Resources Directors/VP's
Friday 29th March 2019
09:30 | Open for a light breakfast
10:00 | Roundtable starts
12:00 | Roundtable ends
Where | Bristol
Speaker | George Kemish, Consultant in HR strategy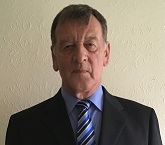 More about George Kemish
George Kemish is a consultant specialising in HR Strategy, Organizational Design, Workforce and Business Scenario Planning.
Having started out as an apprentice in the engineering industry he moved into business administration where he held management posts in both HR and Financial Management from 1978 to 1993. For the next 14 years George held a senior management position in the Education Sector, where he had responsibility of all aspects of business administration and management.
As Secretary to the Board of Governors he was also responsible for: Advising on the interpretation of all legislation, regulations & best practice relating to corporate governance; committee administration; drafting of the annual corporate report (including year-end accounts); drafting of the business plan to support short, medium and long-term strategic planning.
In 2007 George moved to the Ministry of Defence where he was responsible for HR Strategy and Manpower Planning in respect of the deployment of personnel to support worldwide operations until 2016 when he founded Specialist Human Resources Limited; specialising in Business Planning from a HR perspective.