Description
This event will explore how learning and development is changing and how employers must rethink the way they train their staff. The session will highlight new resources and methods that will help to facilitate discussions, regarding online and face‐to‐face training. It will also support your understanding of the learning needs of new generations and how you can create learning programme that are fit for the future. The session will draw from new research and challenge your current way of working and facilitate your thoughts regarding the future of Learning and Development and the impact this might have on your organisation
The keynote speaker will be David Hayden from the CIPD's Learning and Development Team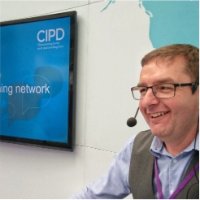 He has vast experience of working with a number of corporate L&D teams and HR functions. Organisations have included Distribution, Retail, Financial and Public Sector. He completed his Masters specialising in CPD and was Chair of the South Yorkshire CIPD Branch from 2012 for two years before joining the CIPD in 2014, where he is part of the L&D Content team with a national and international remit. David also has a background in Lean and has worked as a Lean Engineer in a number of manufacturing and food organisations. Since 2007, working part-time, David has delivered the Innovation module on the MBA at University Centre Doncaster as well as their MSc HRM, and CIPD L&D qualifications. Passionate about learning and exploiting all aspects of CPD, David's style is participative and inclusive. We are excited to have David on board to explore the ever changing world of Learning and Development.
Who Should Attend:
L&D/HR Managers

L&D/HR Assistants

L&D/HR business partners

Operation and production management who engage with people management issues

Anyone with people responsibility
Light refreshments are included - tea, coffee, wine and sandwiches
Professional photography and video production will be taking place at the event, and these images may be used on future promotional materials for CIPD. Please note that by attending the event, you are giving your consent for your image to be used on any CIPD promotional materials.