Description
Join a group of entrepreneurs, researchers, designers, leaders, and innovators as we look at reinventing work.

Nearly 9 out of every 10 workers endure, or even suffer, "A Monday through Friday sort of dying," wrote broadcaster Studs Terkel. The hoopla surrounding working less is about giving discretion to workers to do the work they need to do in their own time and in their own way. It's trading in the bulky industrial overcoat for a luminous information cape.
Widespread employee disengagement, an escalating disparity divide, a shortage of workers for growing occupations, real wages at an all-time low, widespread (in particular youth) unemployment, diversity issues, a widening skills gap, algorithms and automation that keep eating up our jobs, and other contributors make for the crisis of work we face today.
We desperately need to reconsider not just how much we work but rethink how we find meaning in it too.


JOIN OUR IGNITORS FOR A HEALTHY DEBATE NOT TO BE MISSED: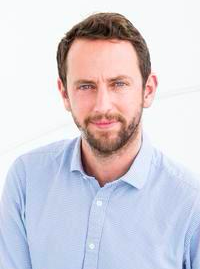 EDWARD WHITING

Ed is the Director of Policy and Chief of Staff for the Wellcome Trust. He is responsible for supporting the development of Wellcome's new priority areas including campaigning to be the first organisation to formally adopt a 4-day work week in the UK. He was formerly at No 10 Downing Street acting as Deputy Principal Private Secretary to the Prime Minister and prior to this at the HM Treasury. Ed was awarded the OBE for public service and services to No10 Downing Street in the June 2016 Queen's Birthday Honours list.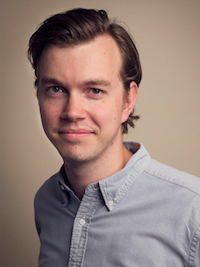 WILL STRONGE
Will is the Director of Autonomy, a UK-based Future of Work think tank. Autonomy provides analyses, proposals and solutions with which to confront the changing reality of work in society today - the aim is to promote real freedom, equality and human flourishing above all. Will is also a researcher in Politics and Philosophy at the University of Brighton and an Associate Lecturer in Philosophy at the University of Chichester. With Helen Hester, he is currently co-authoring Post-work due out this year.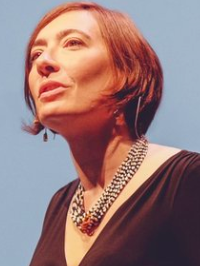 MONICA PARKER
Monica brings a wealth of knowledge for navigating organisational change. Her research focuses on behaviour change in the workplace and as the founder of human analytics consultancy, Hatch, she helps companies take an evidence-based approach to better ways of working. Monica's previous experience as a homicide investigator defending death row inmates for Florida's Department of Justice brought her an intimate appreciation of the impact of environment on mental health and wellbeing. She is an authority on workplace strategy and has spoken at Google, TEDx, and BBC Worldwide and been featured in The Guardian, FT, the Economist and other outlets.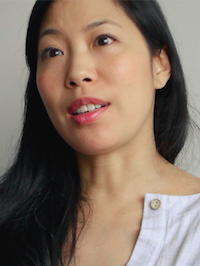 MO-LING CHUI
Mo-Ling is a creative director, design strategist, academic, and facilitator. Her research and practice apply ethnographic approaches to developing design competencies, organisational cultural change, diversity, and social design projects. She is course director for Design Management and Cultures at London College of Communication. For over a decade she led experiential campaigns for agencies like McCann Erikson - elevating brands in China, Hong Kong, Canada and emerging markets. Now Mo-Ling uses her unique expertise as a creative consultant, changemaker, and future of work evangelist with partners InsightOS and Current.works.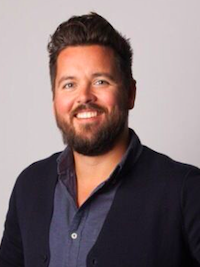 ERIK RODIN
Erik was that annoying kid that always asked loads of questions. He's all grown up now and his questions have only gotten tougher. He's an organisational designer, leadership coach, and digital strategist - all wrapped into one. As a Brazillian born Norwegian living in London - Erik has a diverse worldview and acute cultural awareness. He's worked for August, ?What If! Innovation, Hyper Island, Leo Burnett, and has helped companies like Lloyd's Bank, IKEA, ITV, and Chanel on their global change initiatives. As a versatile learning designer, Erik's been instrumental in creating and leading some of the top digital training programmes in the world.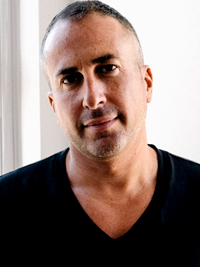 JONAS ALTMAN
Everywhere he looks, Jonas sees a change in the way we work. He believes that work is becoming much more fluid and fulfilling. Jonas is a partner at award-winning design practice Social Fabric, an adjunct professor innovation and entrepreneurship at UBC Sauder School of Business, international speaker, and contributing writer for Quartz, Inc, and the Guardian. He' now penning his second book all about meaningful work. Jonas will be moderating for the panel for the evening.


FORMAT
Each ignitor will provide a provocation on how might work better. We'll then have a panel debate and break out into small groups to connect with each other and discuss. Ignitors will recap followed by a Q&A. Beer and mingling will round out the evening.


For our 12th edition in the Future of Work series, get engrossed in debate and explore the possibilities for a new age of good work.


Social Fabric is a design practice that helps make work better for everyone.


This event is now SOLD OUT. Join the waitlist here
(WeWork members can still book on directly)