The Future of Paediatric Osteopathy
Description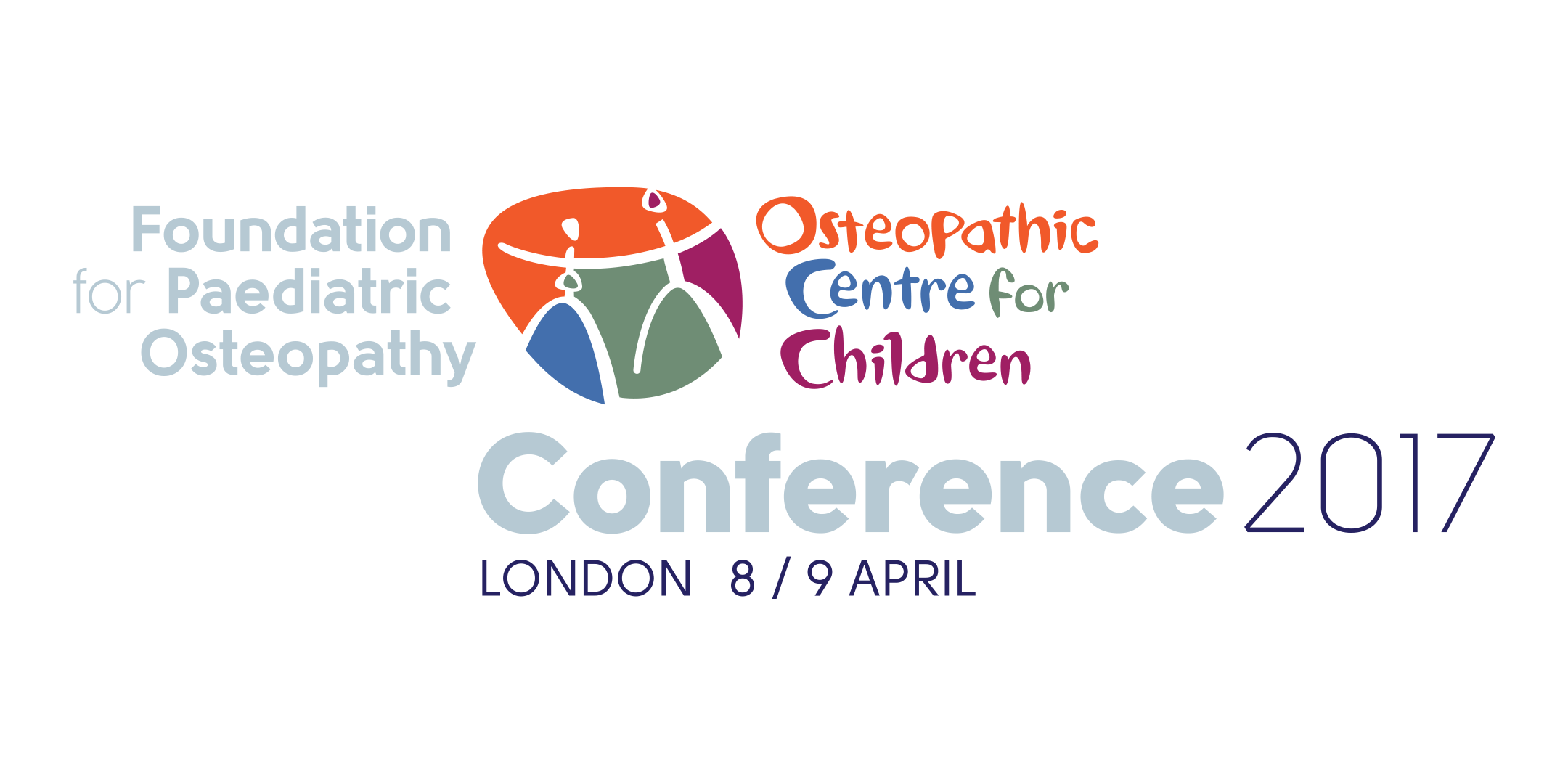 The Future of Paediatric Osteopathy
The Foundation for Paediatric Osteopathy is delighted to invite you to the third international conference in London. Following the success of the 2012 and 2015 conferences we have brought together another unique combination of speakers to inspire you. All osteopaths will gain from this opportunity to learn from the lectures and share their experience with other paediatric osteopaths.
---
Speakers will include:

Professor Frank Willard PhD

Susan Turner MA DO

Chris Campbell DO

Dr Jayne Donegan
---
Event information
Date:

Saturday, 8 April 2017 and Sunday, 9 April 2017 - Add to Calendar
Time: 8:30 to 18:30


Venue:

Regent's University London - Inner Circle, London, NW1 4NS -

View Map
Fees to include both days
:

Normal Price: £380

Event times may be subject to change, the exact times for each day will be confirmed as soon as possible. Ticket holders will be notified by email of the time change.
---
All tickets purchased are for the attendee named in the booking and cannot be resold. If you are unable to attend both days of the event and would like to transfer your ticket, please contact us: 020 8875 5293 or conference@fpo.org.uk. Additional charges will be considered for this change.
---
How to book
Click the Tickets button at the top of the page to secure your tickets. Tickets are limited for this event, so please book now to ensure you don't miss out.
Note that any dietary/special requirements submitted with your booking after the 29th March 2017 will not be considered as we must forward the details to the venue in advance.
Queries
If you have any questions about this event, please contact us on +44 (0)20 8875 5293 or conference@fpo.org.uk.
By completing this form I understand that I am giving permission for the Osteopathic Centre for Children and the Foundation for Paediatric Osteopathy to contact me about my booking and this course. OCC/FPO may also wish to send occasional emails to keep you up to date with other CPD, events, opportunities and news from the charity. You can change your email preferences or opt out of such communications at any time.


---