Description
The Future of Retail
There are many people, companies & places that you can turn to for information about Data, its importance to your business and why you should be collecting & analysing it. There are many types of data to be collected and even more ways it should be used and many experts to show you, guide you, work with you in doing this. Only a fool would advocate that data collection isn't an essential tool to all retailers. The same would apply to the rapid development of technology in retail.
But if you're an independent retailer with one or more stores, a family retail business with several even many stores, where do you turn to for information, advice or guidance about the 'soft stuff' unless you have the marketing budget of the national retailers? The kind of information that is researched and substantive, but qualitative? When is the next consumer boom expected? Who will be fuelling it? What style of store design do consumers want? What if 'demographics' were no longer of any value to your product/service offer? How could you redesign your store so that it met consumer desires on a subconscious level and increased not only your footfall but also the time they spent with you? How could you know what products consumers would want in 6 months' time? Should you offer more choice, less choice, a different choice? What do consumers think about brands and independent retailers? How important is price, or having a sale; how do you decide? If your competition is 'anywhere that a consumer can spend some of their disposable income' how can you build a point of difference? Who are 'The Millennials'? Why might they hold your retail future in their hands?
Discover insight around these questions at this talk, make a point of connecting with Phil afterwards to find answers to the questions he missed.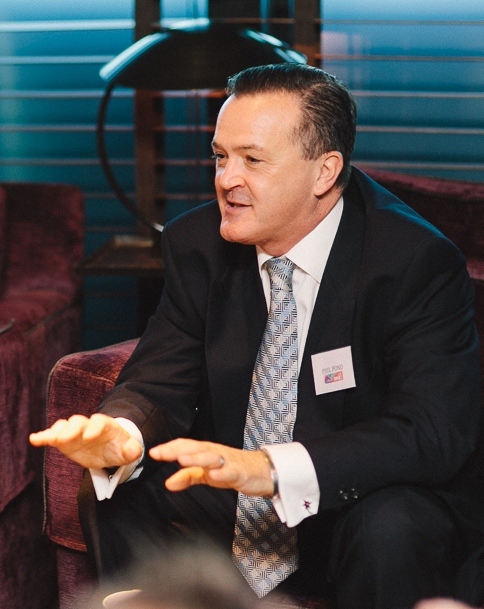 Speaker Bio
Phil is Director of 'Tomorrow, Today', translating consumer and design trends into high growth business strategies for clients at trend forecasting agency Scarlet Opus - dedicated to providing consumer, business & design insight internationally, and headquartered in Beverley on the East Riding.
Phil has gained a reputation for his creativity and inspiration in Marketing ideas. His clients are worldwide; some being global brands, others are national & international retailers but many are small independent businesses in many countries. For 10 years he's spoken at events in America, Australia, Europe & The Middle East about consumer, design, retail & workplace trends.
Phil passes on his marketing expertise to enterprise students via his international lectures and in 2015 was honoured by Lancaster University with his appointment as 'Entrepreneur in Residence' to the Faculty of Art & Social Sciences in recognition of his lectures and mentoring for them.
He regularly contributes articles to both trade and consumer press.
Whilst absolutely true, this might also be described as PR Spin at work: A LinkedIn discussion asked Professional Speakers & Business Trainers, a question: "Who are the best speakers of Today?" Some of the names given were Bill Clinton, Martin Luther King Jr., Bob Proctor, Morgan Freeman & Phil Pond."