How can soil science solve the climate crisis and mitigate its effects? What research and innovation should be prioritised?
About this event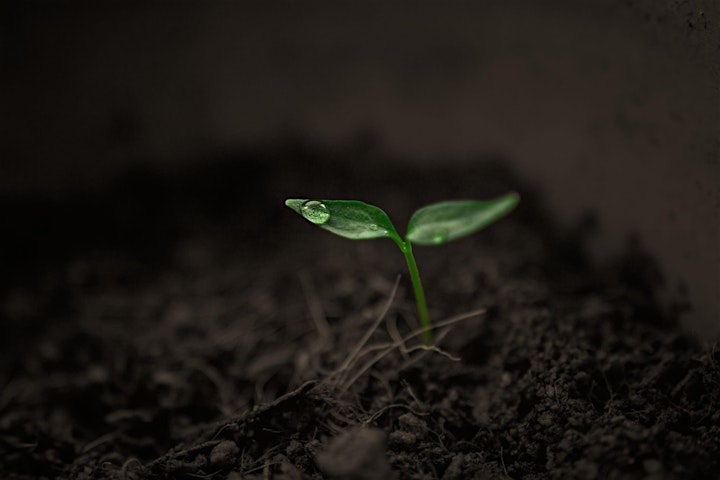 Soil is vital to life on Earth. It is required to grow enough food to feed the world, sustain the trees so valuable as a carbon sink, provide a home for a quarter of the world's biodiversity, and to support almost all human activity. Yet this essential part of our life is often overlooked and under-valued. Of the 17 Sustainable Development Goals, four include targets relevant to soil. This reflects the importance of soil to a sustainable, productive, and healthy life for all. But what makes a healthy soil? What is the future of soil research and innovation? How can it help reach these goals and mitigate the effects of climate change, and how has it helped in the past?
Soils are central to storing carbon, growing our food and maintaining biodiversity. Managing our soils sustainably is becoming ever more important, and there is an increasing amount of research and innovation being done to increase our understanding of soils but the very diversity of soils on our planet makes the designing of effective interventions challenging. Defining sustainability, defining healthy soils, identifying how to measure key outcomes, and learning how best to support farming are all areas for discussion in this challenging area.
In the lead up to the UN Climate Change Conference (COP26), UK Research and Innovation is inviting you to contribute to discuss past successes in soil research and innovation, and to debate what the key questions are that need the most urgent answers and where the future lies in better managing this vital planetary resource. This will involve a range of perspectives being considered. Short presentations will be given by experts providing their own viewpoints, and then we will invite you to provide your input and engage in further discussion with the presenters. In this way we hope to investigate the way forward in this area in an open and collaborative manner.
Whether you are a researcher or a policymaker, a farmer or an environmentalist, a stakeholder or an interested party from across the agri-food sector or other land use activity, you are warmly invited to attend this webinar.
Please note that during the webinar we will be using Mentimeter to ask polls and questions alongside the presentations. These will be used to gather thoughts, ideas and perspectives which aren't specific questions to the panel, and will not require any download or sign up, being entirely browser based. This will be conducted anonymously and the information provided used to inform discussion.
Provisional Agenda
15:00 -15:10 - Introduction - Professor Angela Karp, Director, Rothamsted Research (Chair)
15:10-15:20 - Presentation 1 - Ronald Vargas, Secretary, Global Soils Partnership
15:20 - 15:30 - Presentation 2 - Gideon Henderson, Chief Scientific Advisor, Department for the Environment, Food and Rural Affairs
15:30-15:40 - Presentation 3 - Professor Diana Wall, Colorado State University
15:40-16:00 - Q&A 1 Theme 1 - Challenges
16:00-16:10 - Presentation 4 - Professor Chris Collins, University of Reading
16:10-16:20 - Presentation 5 - Dr Jonathan Scurlock, National Farmers' Union
16:20-16:30 - Presentation 6 - Professor John Crawford, University of Glasgow
16:30- 16:50 - Q&A 2 Theme 2 - Solutions
16:50-17:00 - Close Professor Angela Karp (Chair)
Speaker and Chair Biographies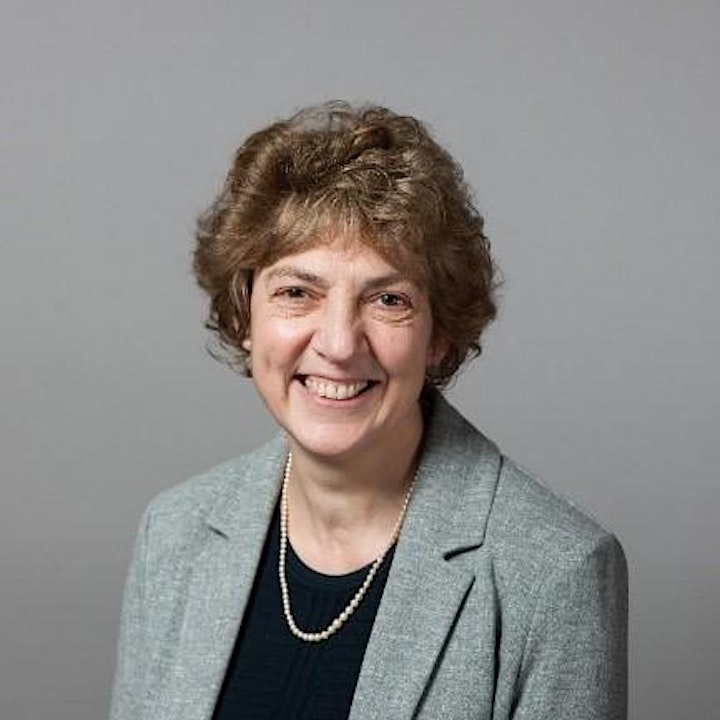 Professor Angela Karp (Chair)
Angela was appointed Director and Chief Executive of Rothamsted Research in July 2020; the first female director since the Institute was founded in 1843. In her previous role of Director for Science Innovation, Engagement and Partnerships, she developed new initiatives for collaborative innovation including FarmInn, for co-developing farmer-led innovations, and a new accelerator initiative (AgRIA) for co-development of innovative solutions to challenges in agri-food with SMEs. Working closely with the partner universities and entrepreneur mentors, Angela has also been the prime lead in developing the SHAKE Climate Change programme, for which she is the Director.
Angela has an impressive research background with more than 35 years' crop experience in crop genetics improvement for agriculture and bio-renewables. She has over 130 refereed publications, co-authored a genetics text book and is co-editor of books on genetic diversity and bioenergy. In 2007 she received the Royal Agricultural Society of England Research Medal and, in 2008, the Alfred-Toepfer Prize for her research achievements.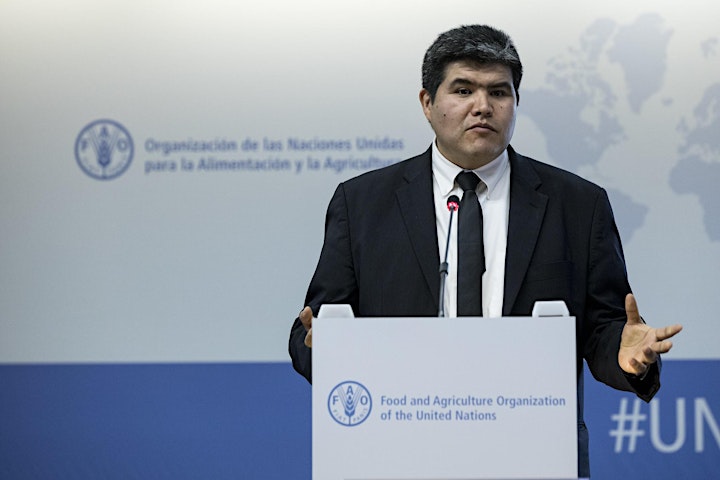 Ronald Vargas
Ronald is a soil scientist with over 20 years of working experience in natural resources management with a focus on sustainable soil management for food security and ecosystem services. He joined FAO in 2011 as a Land and Water Officer and is the Secretary of the Global Soil Partnership (GSP) since its establishment in 2012.
He has supervised the implementation of the GSP and its regional soil partnerships and the establishment of the Intergovernmental Technical Panel on Soils. He leads the technical and scientific cooperation within and among regions, coordinates and facilitates the establishment of joint actions between governments, research institutions and NGOs for the achievement of soil-related SDGs. He promoted the UN International Year of Soils in 2015 and managed the publications of a wide range of soil related publications, including flagship publications such as the revised World Soil Charter, the Status of the World's Soil Resources Report, the Voluntary Guidelines for Sustainable Soil Management, the International Code of Conduct for the sustainable use and management of fertilizers and the Protocol for the assessment of Sustainable Soil Management.
Since its official endorsement by the UN General Assembly in 2014, he coordinates the World Soil Day annual campaigns and preparation of audience-specific technical and communication material. Since 2017, he also coordinated the successful organization of 4 science-policy symposia focussing on global soil threats: the Global symposium on soil organic carbon (2017), the Global symposium on soil pollution (2018), the Global symposium on soil erosion (2019) and the Global symposium on soil biodiversity (2021).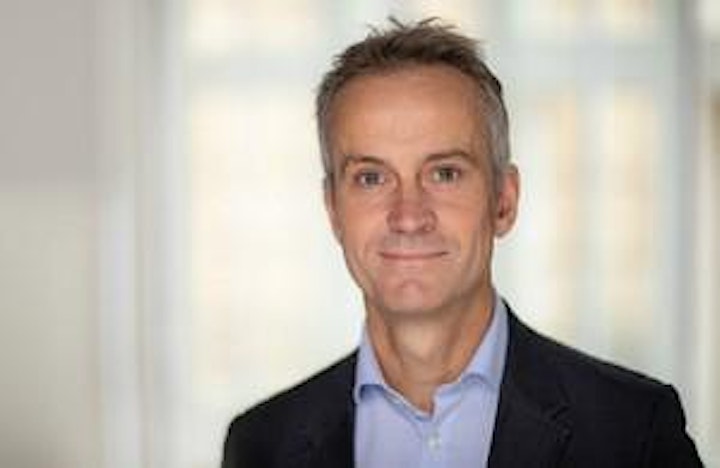 Professor Gideon Henderson
He became Defra's Chief Scientific Adviser from October 2019 and is a Professor of Earth Sciences at the Department of Earth Sciences, University of Oxford. He is also a Senior Research Fellow at University College, Oxford and an Adjunct Associate Research Scientist at the Lamont Doherty Earth Observatory of Columbia University. In 2013, he was elected a Fellow of the Royal Society. His research uses geochemistry to understand surface earth processes, particularly those relating to climate, the ocean, and the carbon cycle.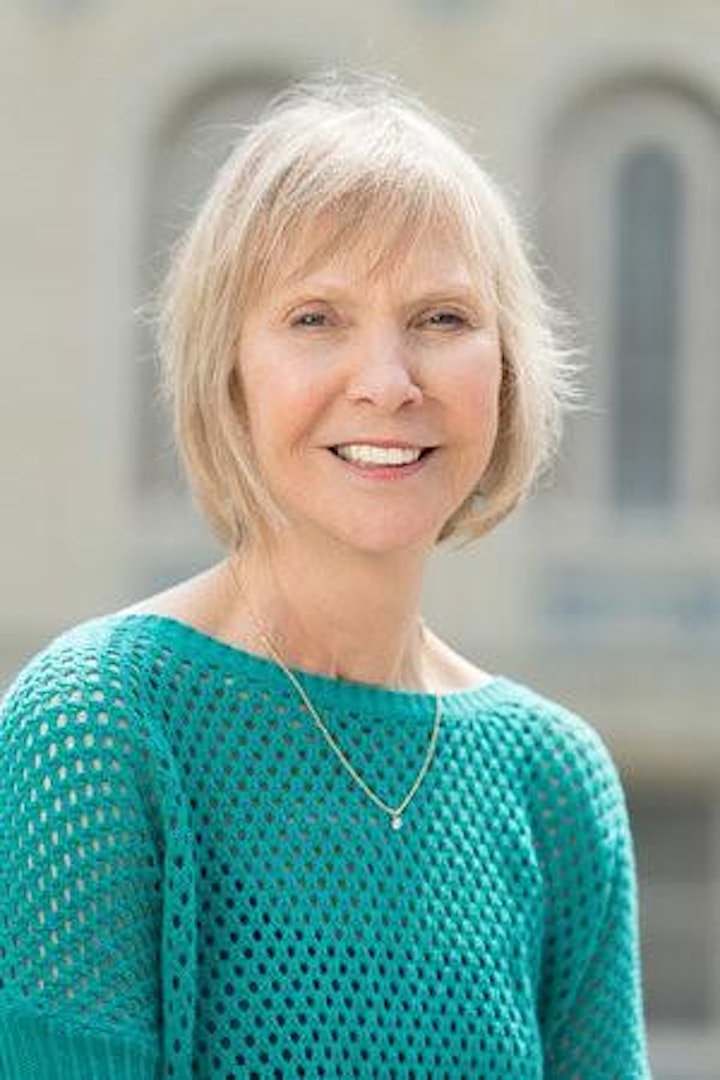 Professor Diana Wall
Dr. Diana Wall, University Distinguished Professor at Colorado State University, was appointed as the Founding Director of the School of Global Environmental Sustainability in 2008. A professor in the Department of Biology and Senior Scientist at the Natural Resource Ecology Laboratory, Diana is responsible for helping faculty and students contribute to progress towards a sustainable future.
Her research explores how life in soil (microbial and invertebrate diversity) contributes to healthy, fertile and productive soils and thus to society, and the consequences of human activities on soil globally. Her research on soil biota, particularly soil nematodes, extends from agroecosystems to Antarctica. Diana has spent more than 25 seasons in the Antarctic Dry Valleys examining how global changes impact soil biodiversity, ecosystem processes and ecosystem services.
Diana served as President of the Ecological Society of America, the American Institute of Biological Sciences, and the Society of Nematologists. In 2018 she was elected to the National Academy of Sciences. Diana received the 2017 Eminent Ecologist Award from the Ecological Society of America, the 2016 Honorary Member award from the British Ecological Society, the 2015 Ulysses Medal from University College Dublin, 2013 Tyler Prize for Environmental Achievement, the 2012 SCAR President's Medal for Excellence in Antarctic Research and the 2013 Soil Science Society of America Presidential Award. Wall Valley, Antarctica was named in 2004 to recognize her research. She is a Fellow of the American Association for the Advancement of Science, the Ecological Society of America and the Society of Nematologists and holds an Honorary Doctorate from Utrecht University, The Netherlands. She received a B.A. and Ph.D. at the University of Kentucky, Lexington.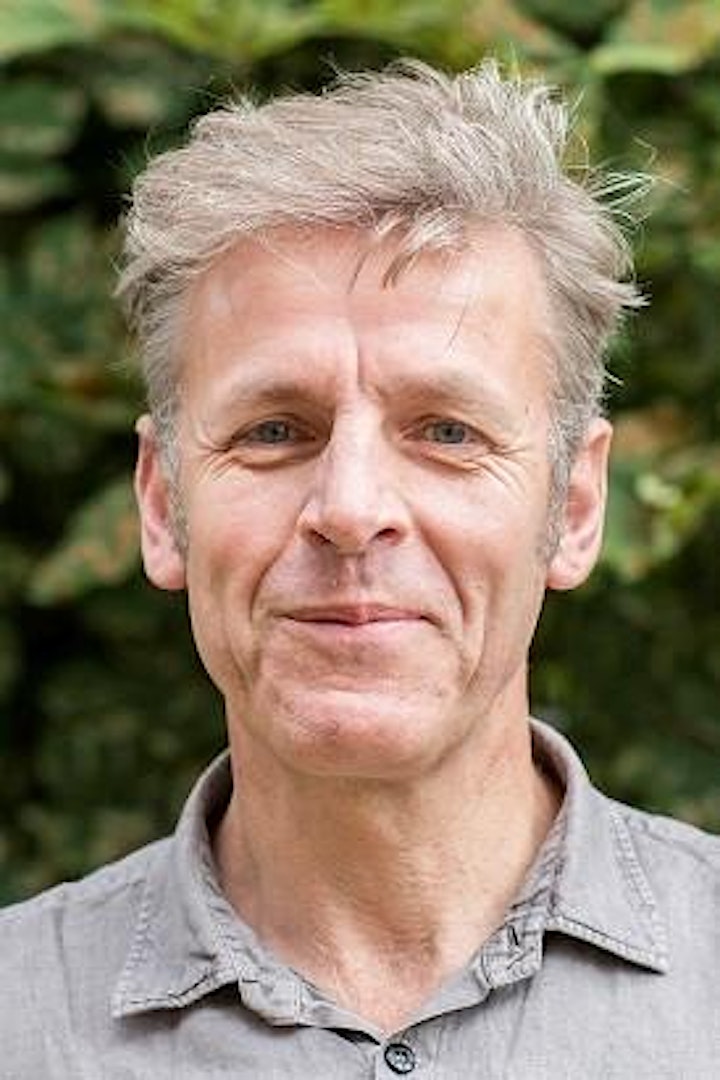 Professor Chris Collins
Chris graduated from Bangor University with a degree in Agricultural Botany. His PhD studied the agronomy of evening primrose at Wye College, University of London. Afterwards he moved to Imperial College to study the environmental impact of discharges from the nuclear industry and became a full time member of academic staff in 1996. In 2012 he became Chair of Environmental Chemistry at the University of Reading.
He currently chairs the Department for Environment, Food and Rural Affairs Hazardous Substances Advisory Committee providing expert advice to the UK Government on how to protect the environment from chemicals. Chris was Natural Environment Research Council Soils Coordinator overseeing a multi-million pound research investment to improve our understanding of how soils resist, recover and adapt to land use and climate change. From 2018-2020 he was a member of the UK Natural Capital Committee. His research focuses on determining the factors controlling exposure of biota to environmental pollution and sustainable soil management.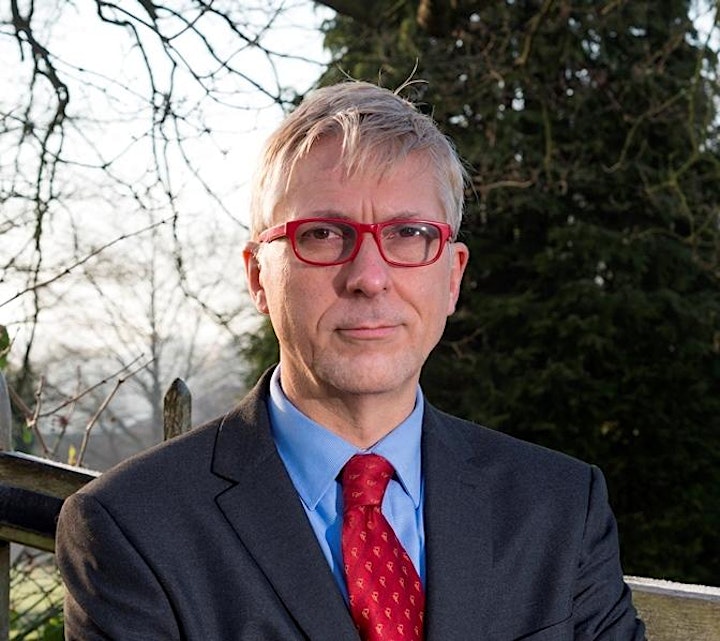 Dr Jonathan Scurlock
Since 2007, Dr Jonathan Scurlock has led on analysis and advice about energy and climate change to the NFU's management, office holders and members. He was instrumental in developing the NFU vision for UK farming to achieve a net zero contribution to climate change across the whole of agricultural production by 2040. Jonathan's background is in university and government research, covering energy and climate policy, plant physiology, bioenergy and other renewables. He was educated at Oxford and London, and is a Visiting Fellow at the Open University.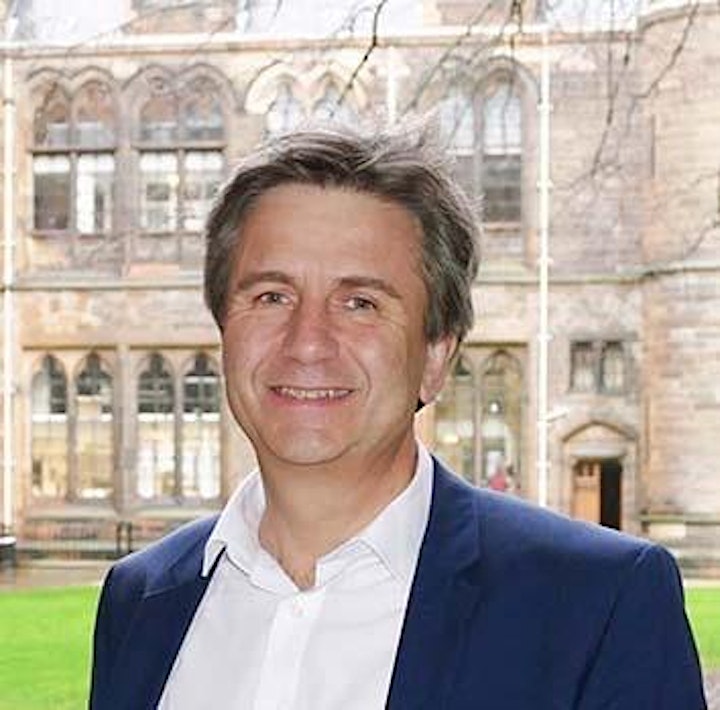 Professor John Crawford
John Crawford is Professor in Strategy and Technology Management and a theoretical biologist with a research focus on systems approaches. He has active programmes of research on the integrated behaviour of the soil-plant-microbe system, food system optimisation; and in the application of AI in systems biology including tissue- and organ-level modelling of Alzheimer's Disease.
Professor Crawford was previously Science Director at Rothamsted Research in the UK and Complex Systems programme lead in the executive team for the University of Sydney's $0.5B Charles Perkins Centre, linking sustainable agriculture, food, diet and health. He was the Academic Champion for the UKRI's successful bid to the UK Government for the £90M Industry Strategy Challenge "Transforming Food Production" programme and remains on the Steering Board. He is also current Chair of BBSRC's Committee B.
John has established a consortium of global corporates, the Global Soil Health Programme, supported by a Scientific Committee of internationally-leading experts, that will deliver soil health at the scale and pace needed to deliver on the Paris commitments. Together with its participation in the WEF 100M Farmers Platform, this consortium reaches 90% of the world's farmers.
BBSRC is part of UK Research and Innovation, a new body which works in partnership with universities, research organisations, businesses, charities, and government to create the best possible environment for research and innovation to flourish. We aim to maximise the contribution of each of our component parts, working individually and collectively. We work with our many partners to benefit everyone through knowledge, talent and ideas.
We invested £498 million in world-class bioscience in 2017-18. We support around 1,600 scientists and 2,000 research students in universities and institutes across the UK.
Organiser of The future of soil science, climate change and agriculture