Description
Recruiting is not an easy job, especially in the technical world. The first step in becoming awesome at hiring developers is to increase your understanding of both the talent market and the candidates themselves.
As 96.72%* of UK developers are "gainfully employed", The Future of Tech Recruitment will look at how you can engage with this hard-to-reach audience and connect with passive candidates.
This exclusive breakfast event at a central Bristol venue will include fantastic insight from Guy Franklin, Talent Acquisition Lead at Dyson, who will be speaking about his experience leading Dyson's talent acquisition activity within this arena. We'll also here from Stuart Gowan from Stack Overflow as he demonstrates how hiring tech talent has evolved in recent years.
Areas covered at this event will include:

How to speak differently to developers through innovative campaigns and messaging

How did the developer hiring landscape evolve over recent years

How to avoid outdated and impersonal tactics that could damage your reputation

How to put employer branding at the heart of your tech recruiting strategy


---
Guest Speaker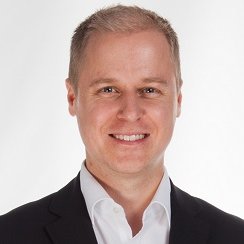 Guy Franklin
Talent Acquisition Lead @ Dyson
Guy has over 15 years experience within recruitment, more recently within the Software/IoT space. He currently leads Dyson's talent acquisition activity within the Connected Technologies arena focused on Mobile app development, Design, AI and Machine Learning.
Dyson SmartRooms: Wrong Thinking & Hiring Tech Talent
Guy will outline the challenges that Dyson face around hiring technical talent and one of the more creative solutions they've used to try & overcome this.


---
Event Partner

Stack Overflow is the largest online community for programmers to learn, share their knowledge, and advance their careers. Developers trust Stack Overflow to help solve coding problems and turn to Stack Overflow Jobs to find career opportunities.